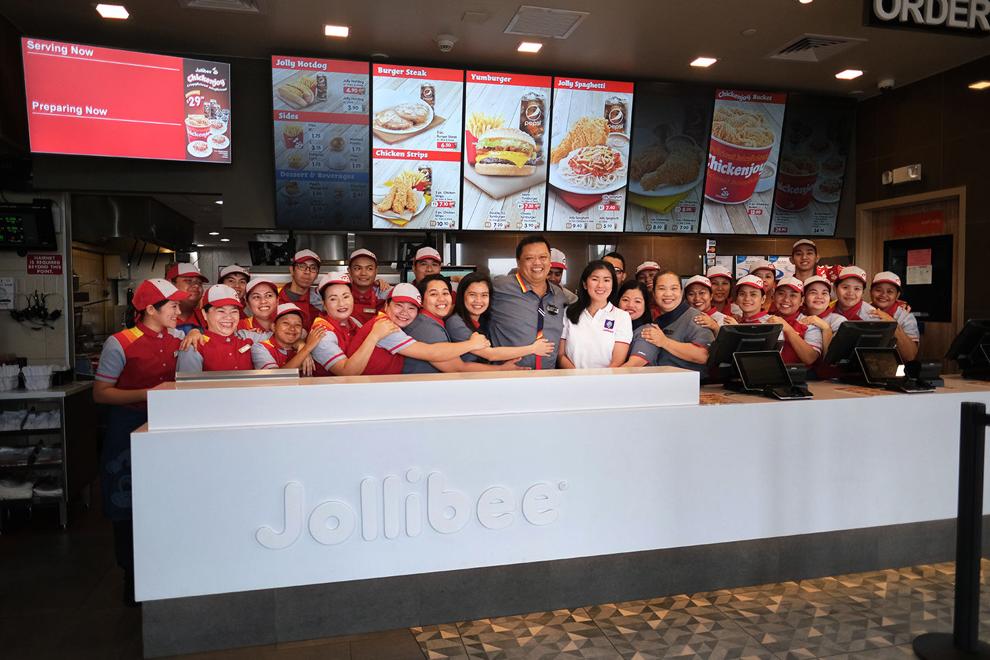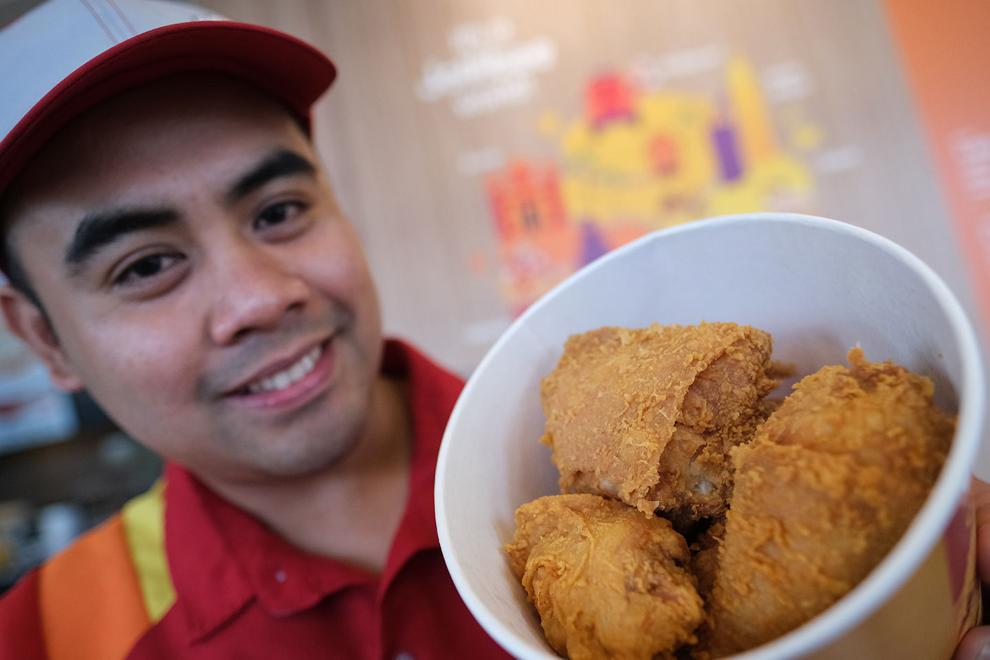 For two months after the opening of Jollibee at Micronesia Mall, white tents could be seen just outside its front doors, a signal to everyone driving by: Yes, it's still going to be a ridiculously long wait to try a Chickenjoy.
A couple more months passed, the tents came down and the drive-thru opened, cutting down wait times significantly. This also freed up space inside the restaurant, which is decorated in a fun, modern style that Franceen Chua, managing director of Heavenly Foods, the franchisee for Jollibee, says is a prototype for future Jollibee locations worldwide.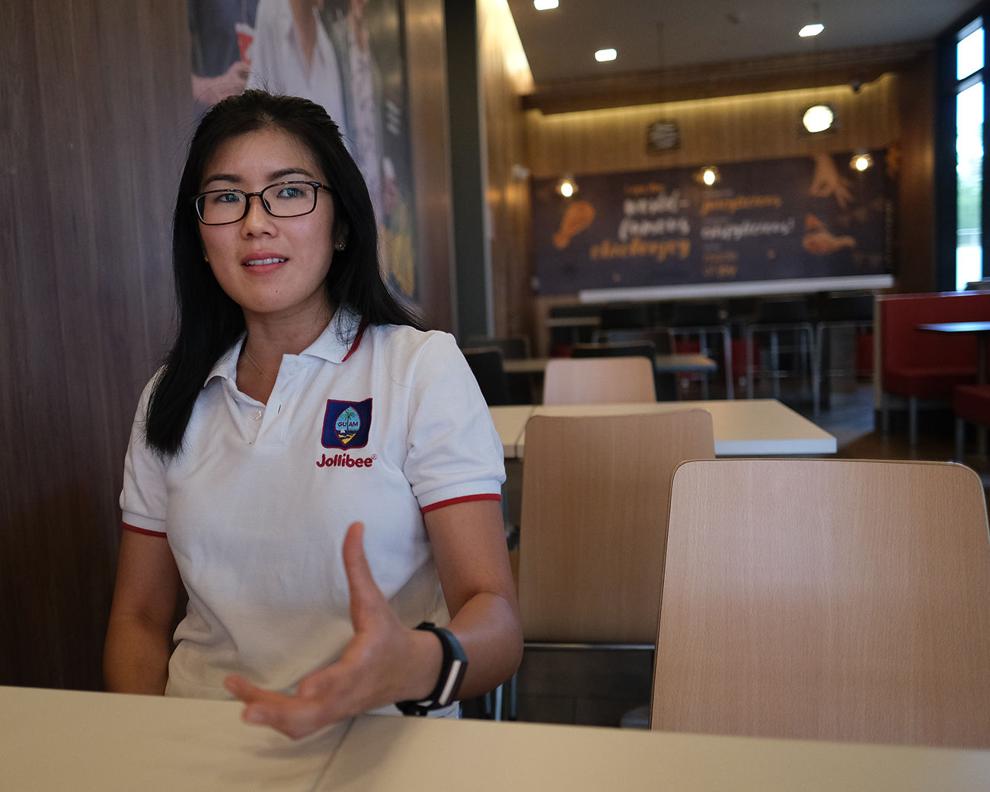 It's not every day that a restaurant gets that kind of reception – the kind of fanfare one might associate with, say, a visiting dignitary. But as natives of the Philippines who grew up visiting Guam, Chua and her brother, Heavenly Foods Vice President of Operations and Procurement Franz Louie Chua, knew the island was in need of a little more joy – Chickenjoy, that is.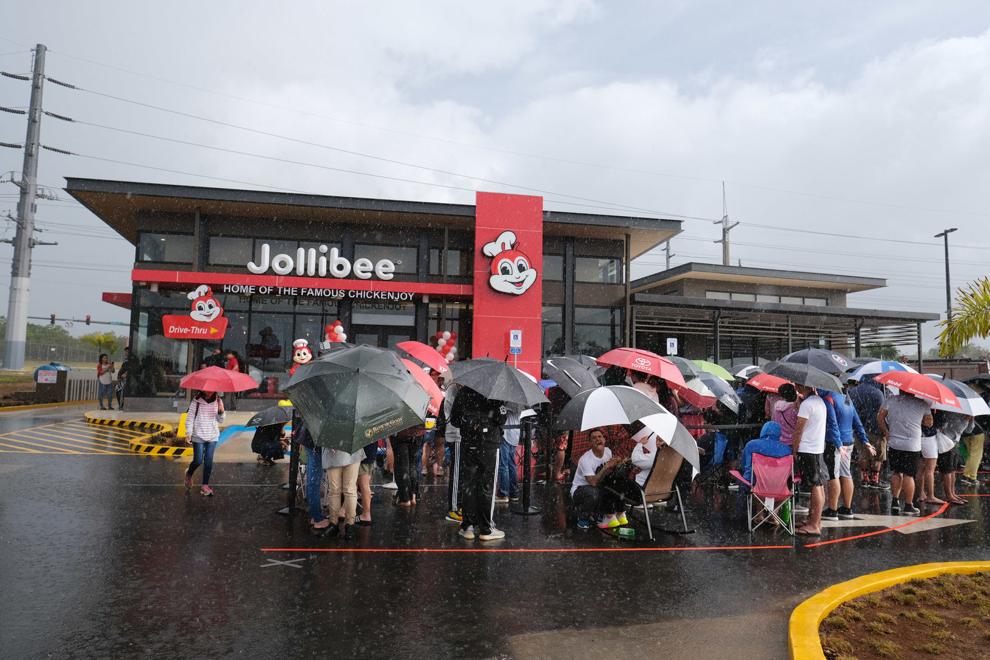 Largest location outside Philippines
If you have endured the long wait to make it inside Jollibee – or if you just waited a few months for the lines to die down – you may have noticed that Jollibee Guam is kind of huge. In fact, with two separate buildings, a breezeway and seating for more than 200 people, Guam's flagship store is the largest Jollibee outside of the Philippines, even beating out stores in Dubai, Hong Kong and Singapore, according to Chua.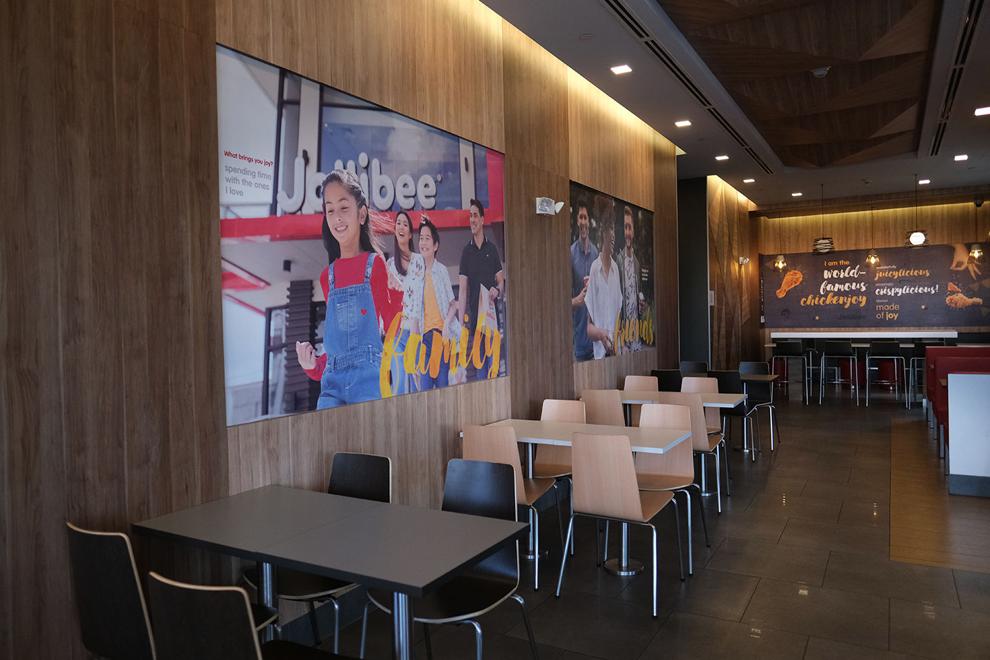 Building such a large store – and with plans for more stores in the future – could be seen as a pretty big risk when you consider the restaurant's history on the island.
"Jollibee was here ... around 30 years ago, in the early '90s," Chua says. Ultimately unsuccessful, the store eventually closed.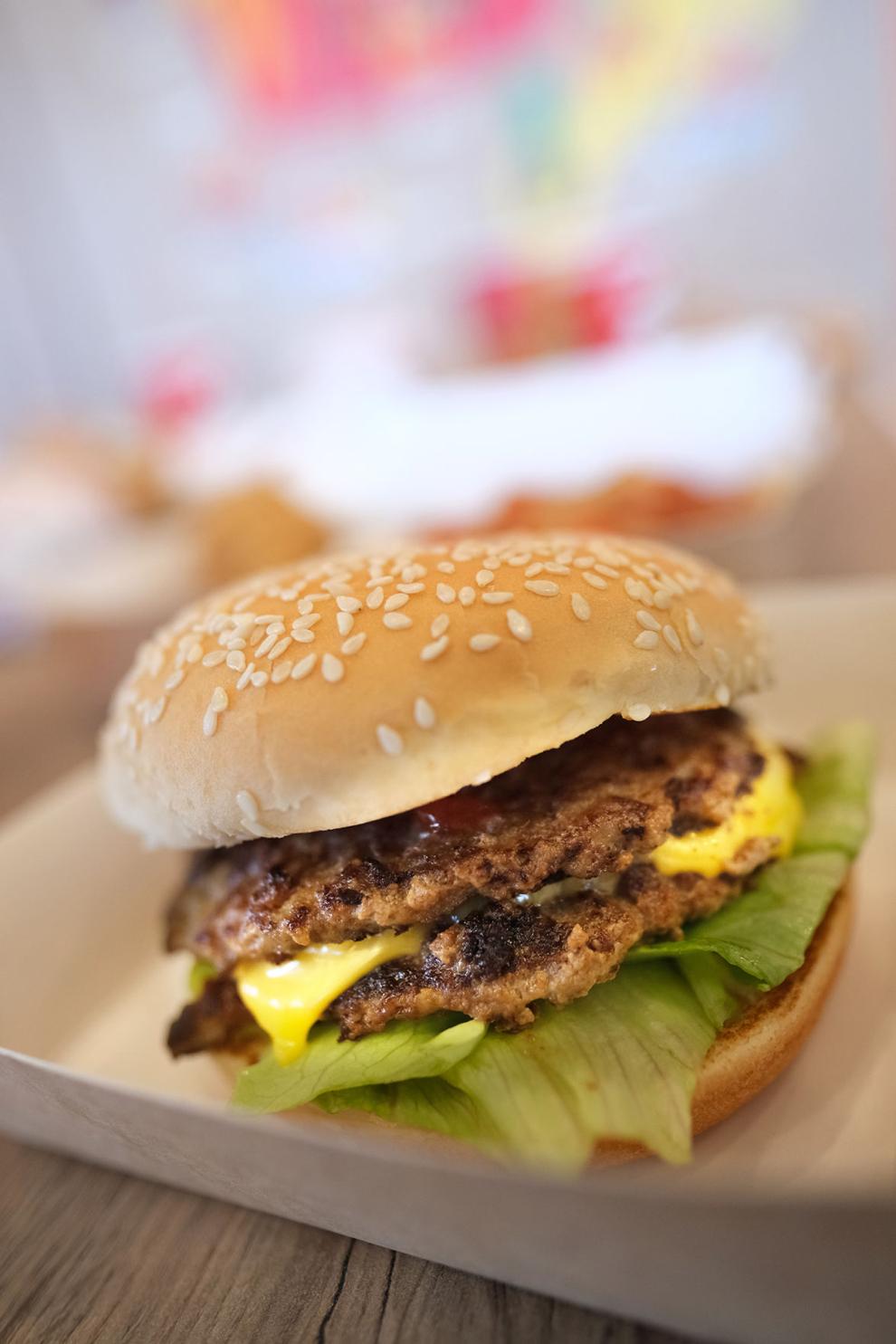 "Back then, Jollibee (wasn't) the global brand as it is now," Chua continues. But Jollibee is a different company today, and an expanding market in North America has opened the door to new suppliers, which have allowed Jollibee to get "the quality products that we need to be consistent ... to serve great tasting food to our customers."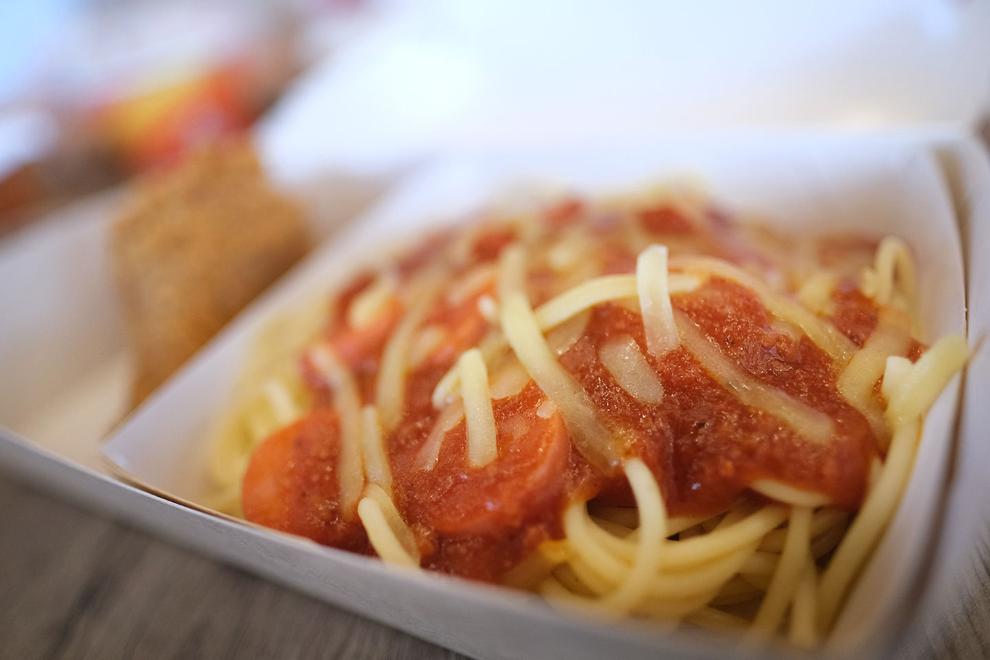 Moreover, Chua believed Guam was now ready for it – and she was right.
"The world has changed," she says. "I think people are more curious to try different tasting food and people on Guam are no exception. They love to try something new and different, and this time around we have the great reception to our opening. We have people lining up for hours to ... try what's new, what's different."
Giving the people what they want
It comes as no surprise that the top seller at Jollibee Guam is the famous Chickenjoy, which Chua describes as "delicately hand-breaded to make it crispy delicious on the outside with a secret marinade sauce to make it juicy delicious on the inside."
Chua noted that Jollibee's fried chicken is less greasy than the competition, without being dry.
"Everywhere Jollibee has opened around the world they've experienced that the Chickenjoy is the No. 1 (product)," Chua continues.
Jollibee Guam's Chickenjoy even has a local twist, with the option of finadene instead of the classic gravy, and bigger chicken pieces than you'll find at other Jollibee locations.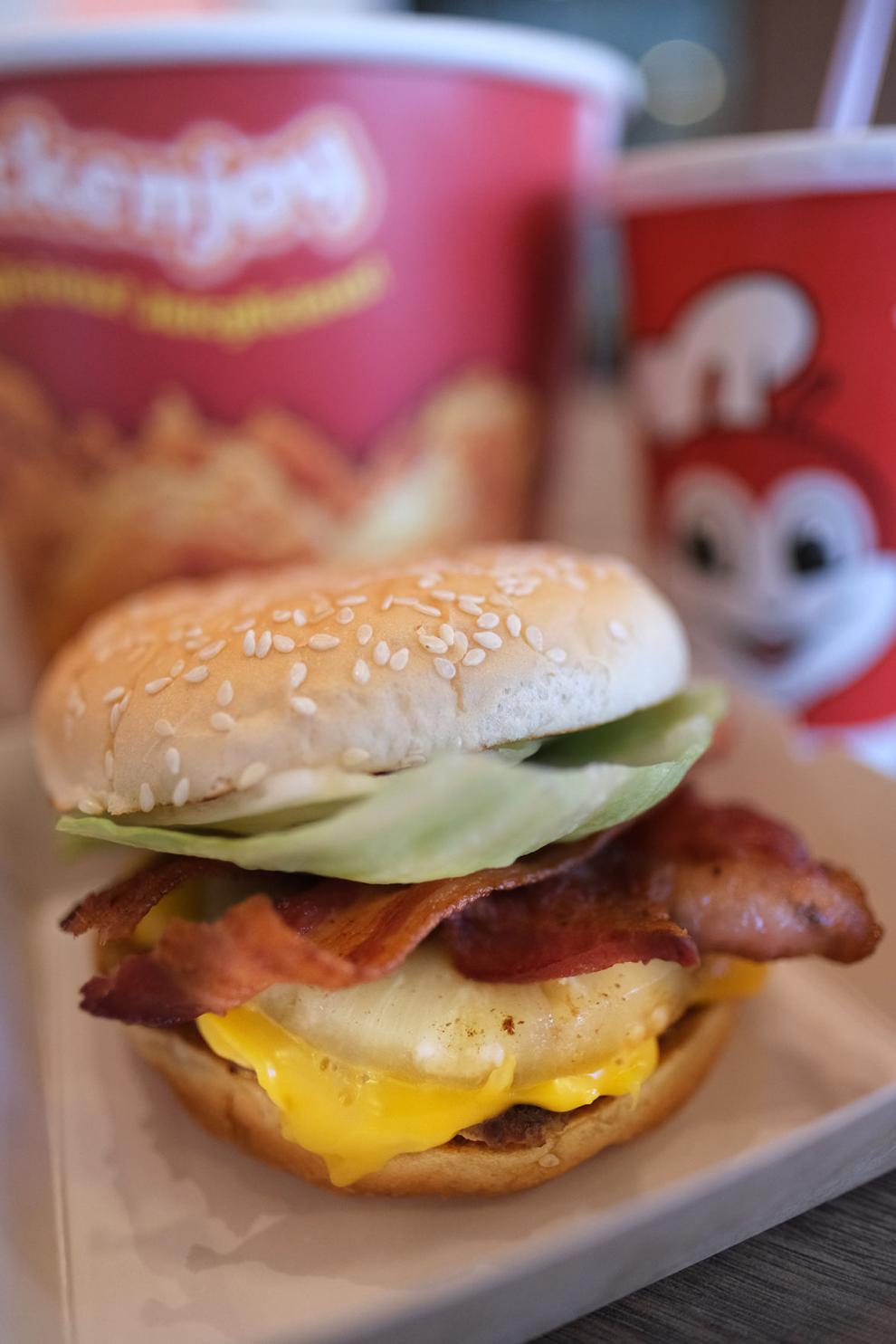 "People of Guam wanted bigger pieces of chicken," says restaurant manager Alex Gagaring. "They were saying that on Facebook all the time before we opened," and Chua gave the people what they wanted.
Next on the list is the Jolly Spaghetti – a classic Italian-American dish with a sweet-salty Asian twist.
"It has chunky meat sauce and cheese and so some people – the Filipinos, they have a very interesting taste," Chua says. "They like sweet things and salty."
Chua is confident that the dish will find its own place in Guam's unique palate.
"I feel like here on Guam, people are foodies, people like to try different things," she says. "Since we've opened in April, people of Guam – like everybody – they seem to have great responses to the Jollibee sweet spaghetti."
A variety of menu items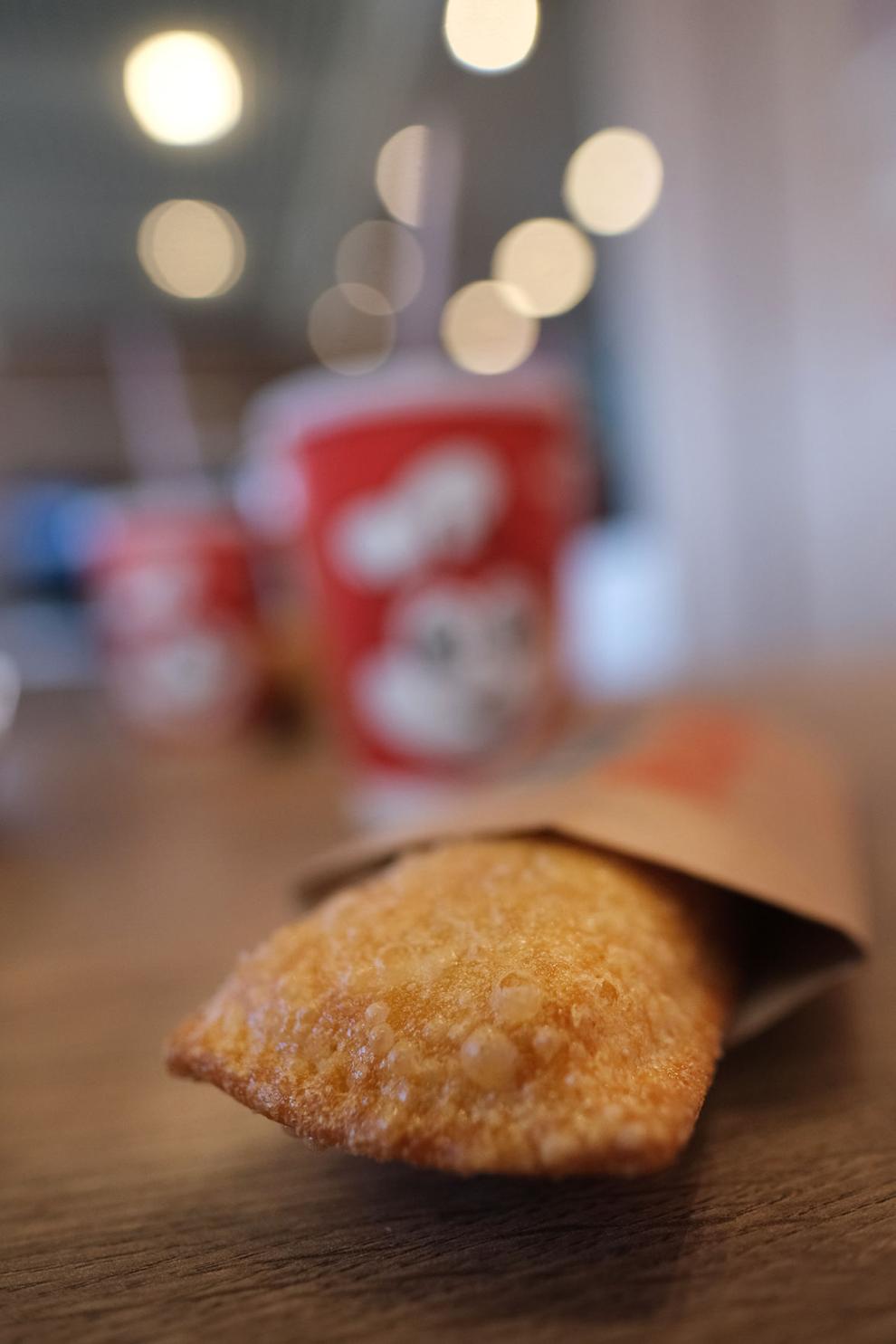 The Jollibee menu continues to surprise, with items as varied as an Aloha Yumburger – a classic hamburger with a slice of juicy pineapple between bacon and cheese – and a Peach Mango Pie (best enjoyed with a Jolly Twirl ice cream) that quite literally explodes with flavor with every bite (have a napkin or two handy for that one). Guests can also try American mainland classics like the Jolly Hotdog or Chicken Strips.
It seems that this time, Jollibee is here to stay – and with four more stores in the works, there will soon be even more Chickenjoy to go around.
Says Chua: "We want to be able to share the joy of eating to everybody on Guam."