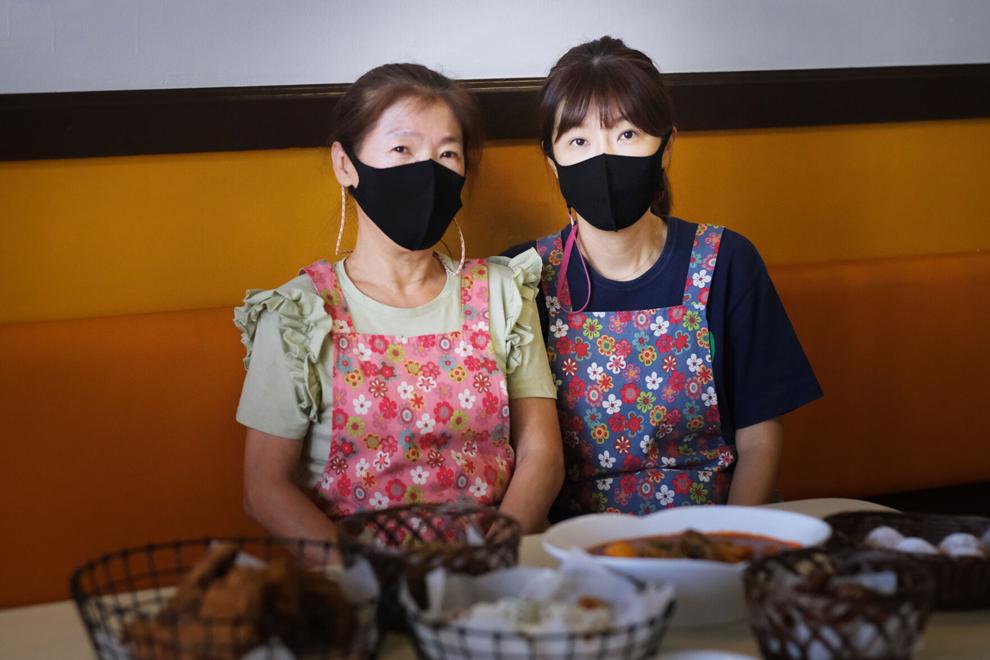 Two women who refer to each other as sisters and share the same last name, but who are not related, have opened a cozy, late-night fried chicken joint in Upper Tumon.
Hye Young Kim and Eun Ok Kim have launched K-Chicken, an original concept that is a carryover from Hye Young Kim's first chicken restaurant near the Oka intersection. The restaurant has a simple menu of under two dozen items centered around – of course – several types of fried chicken and a few iconic Korean dishes.
The restaurant, located in the Star Building in Upper Tumon, opened just a few months ago on June 25.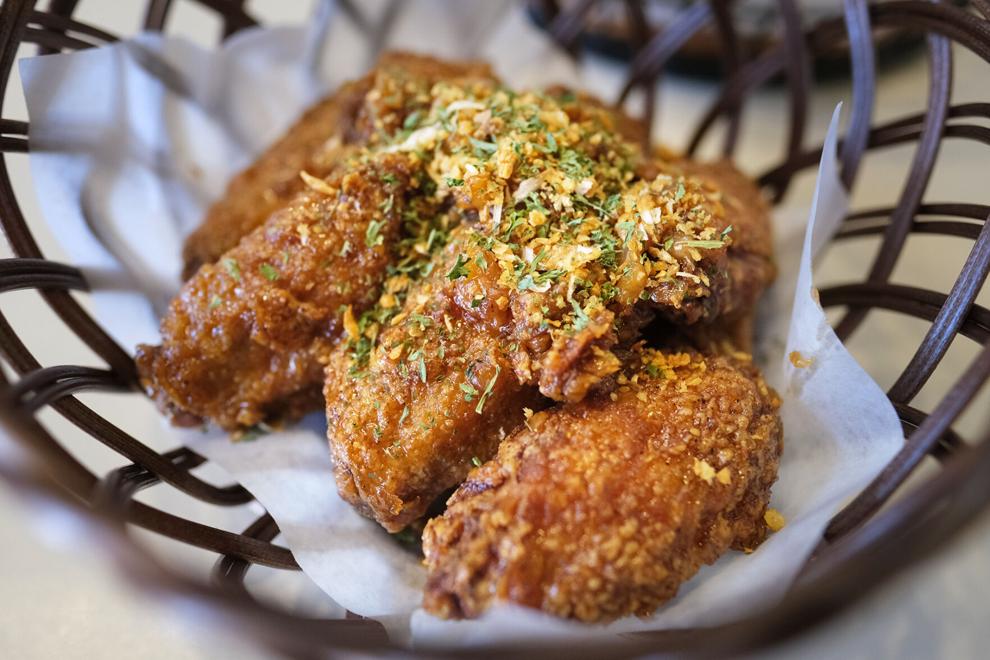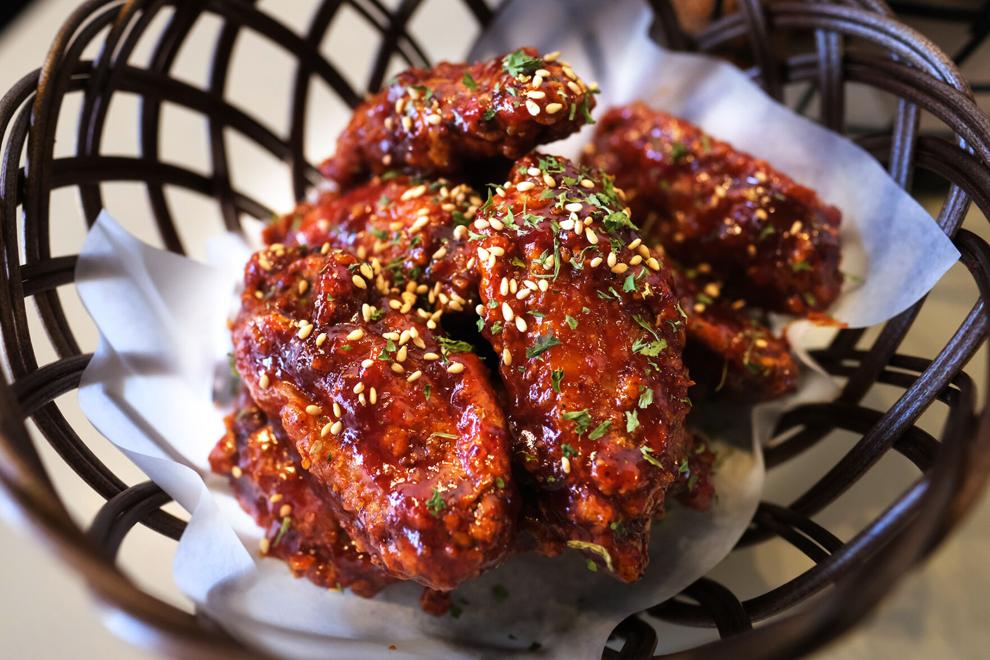 "At first it was slow, but now it's picking up a little bit," said Eun Ok Kim.
Dealing with the pandemic comes with its own set of challenges, but Hye Young Kim points out that the price of everything is on the rise, "the price of ingredients is going up; the price of chicken and the price of frying oil," she said.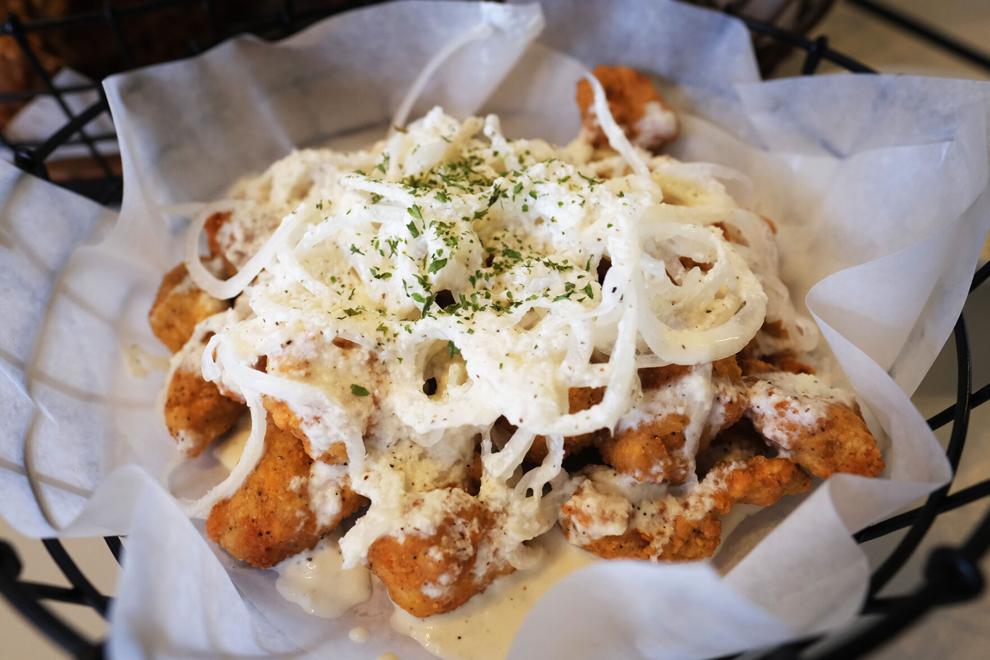 Listed first on the menu is simply Fried Whole Chicken, which, like all of the chicken items, comes in whole or half orders. The ladies describe the dish as a traditional Korean preparation of fried chicken, and marinate the birds before frying. This preparation is for those looking for a classic, golden-fried chicken with a crispy crust and tender interior. There is no spice factor for the fried whole chicken.
The wing dishes at K-Chicken are served in several styles, which also come in half and whole orders. Some come sauced with either a garlic or gochujang glaze. Gochujang is a red, fermented chili paste commonly used in Korean cuisine. While the paste can add a layer of spice, the wings can be ordered mild or spicy. There are also soy sauce and kalbi flavored wings.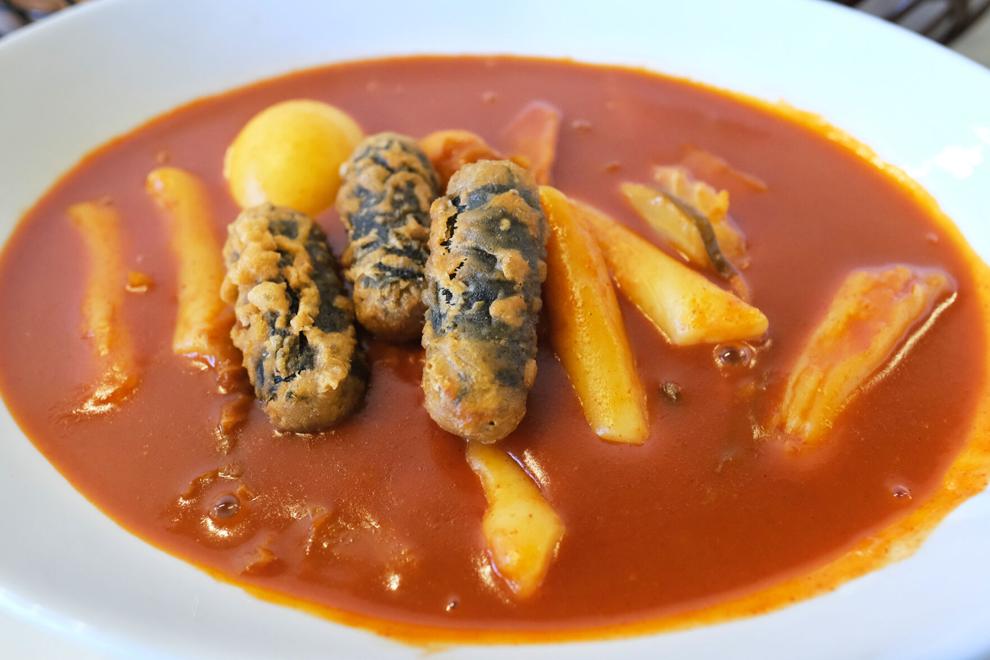 Things get saucy with the Snow Onion Chicken, which are boneless pieces of deep-fried chicken topped with a layer of thinly sliced onions and a white onion sauce.
Interesting starters include the deep-fried cheese balls, which is mozzarella cheese in a coating of sweet rice batter; and the corn cheese, which is made up of kernels of corn topped with mozzarella cheese and served on a very hot sizzling platter.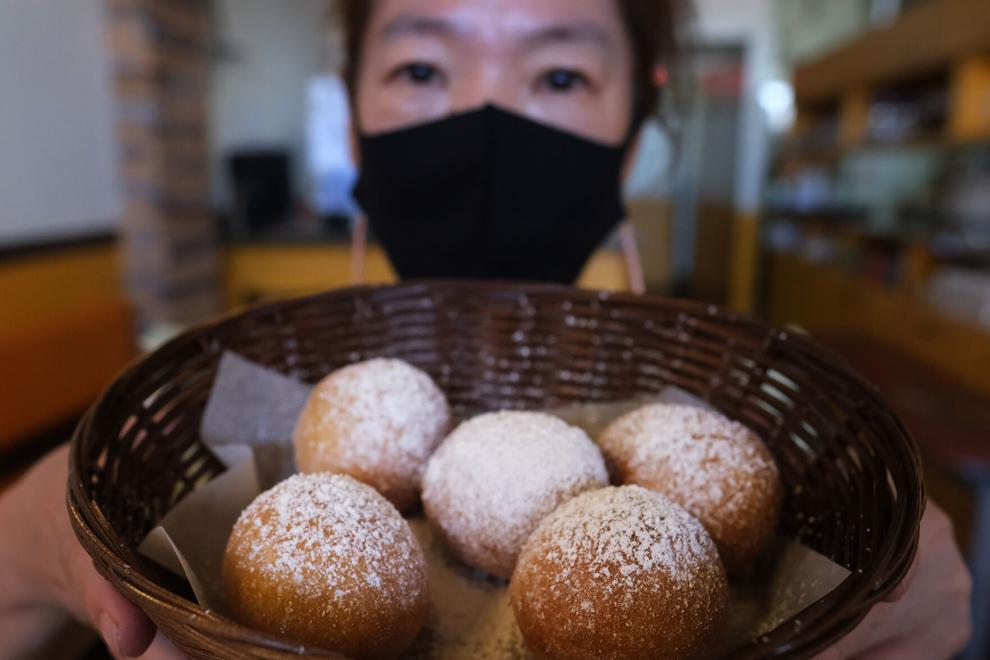 Korean offerings include tteokbokki (a popular Korean dish of stir-fried rice cakes in gochujang sauce), a fish cake soup, and a silkworm soup for the more adventurous tasters out there.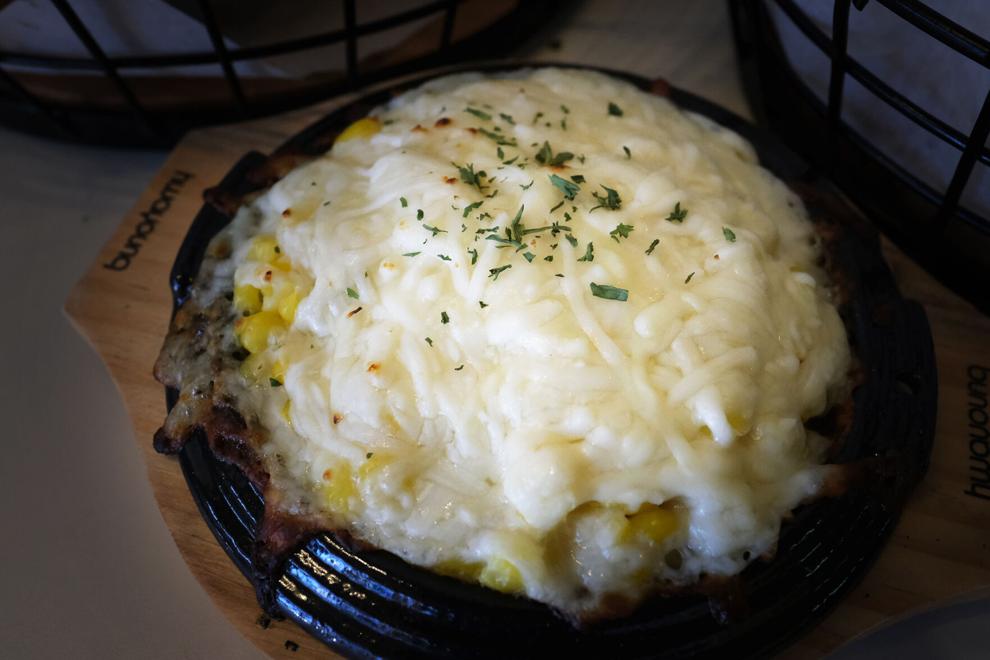 Making an impression
Local social media food blogger Lina Flores, who came along as a guest taster, said it was her first time to try one of the specialty Korean fried chicken places on island.
"I enjoyed it," said Flores. "I liked the breading. For the traditional fried chicken, it was light and crispy."
She added: "I actually thought things were going to be spicier, but the heat builds up as you eat the dishes."