Like Santa's' elves at the North Pole the pastry department at the Dusit Thani Guam Resort has been working around the clock to churn out unique, gourmet pastries for the holiday season. While the staff of 20 lead by Pastry Chef Katie Lusk is currently busy creating the delectable treats to be unveiled the day after Thanksgiving, the planning started many months in advance.
"We started in January of this year coming up with ideas and then we did our tasting in August. So we have pretty much had this all set ... for about half a year," Lusk said. "We pretty much finished Christmas last year and then started thinking about Christmas for this year right away." 
For the second year in a row the Dusit pastry department has rolled out incredible creations to wow the holiday crowds.
"Nothing looks exactly like it did last year," she said.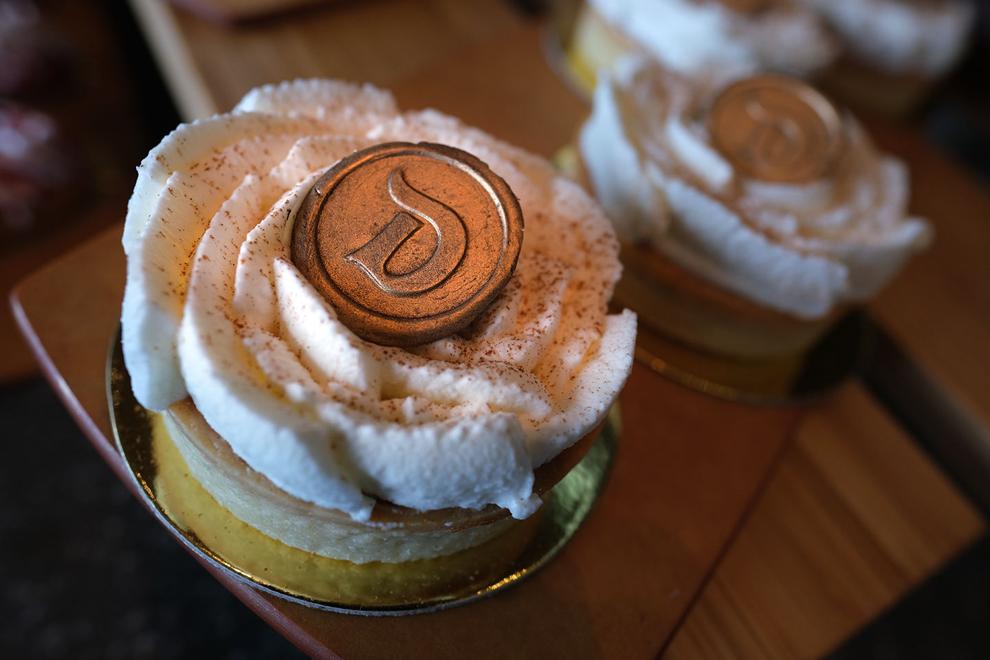 Customers request: More to love 
This year, Lusk said they researched new trends from around the world for a contemporary look.
"Pastries have come a long way. They are very modern nowadays. So we try and grab inspiration from everywhere," she said, "We are trying to do some new techniques ... that people have not seen before. That is always our goal."
To help them reach that goal, they went to their customers and factored their feedback to help ensure they produce more of what customers love.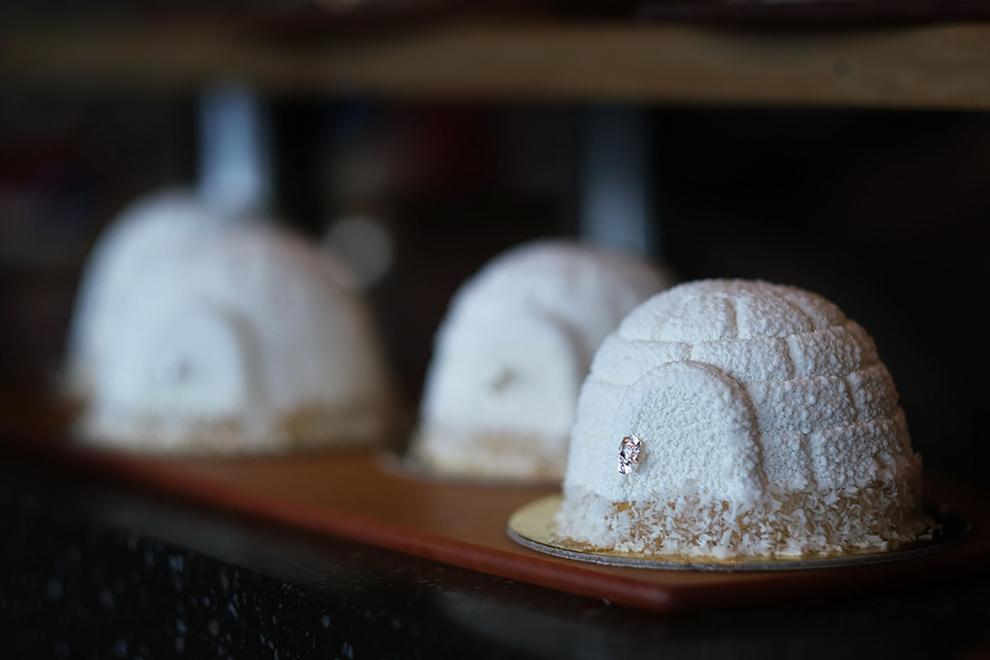 "One of the big (pieces of advice) we got was there was not enough cake it is all very moussey so with our new Yule Logs we added some cake inside," Lusk said.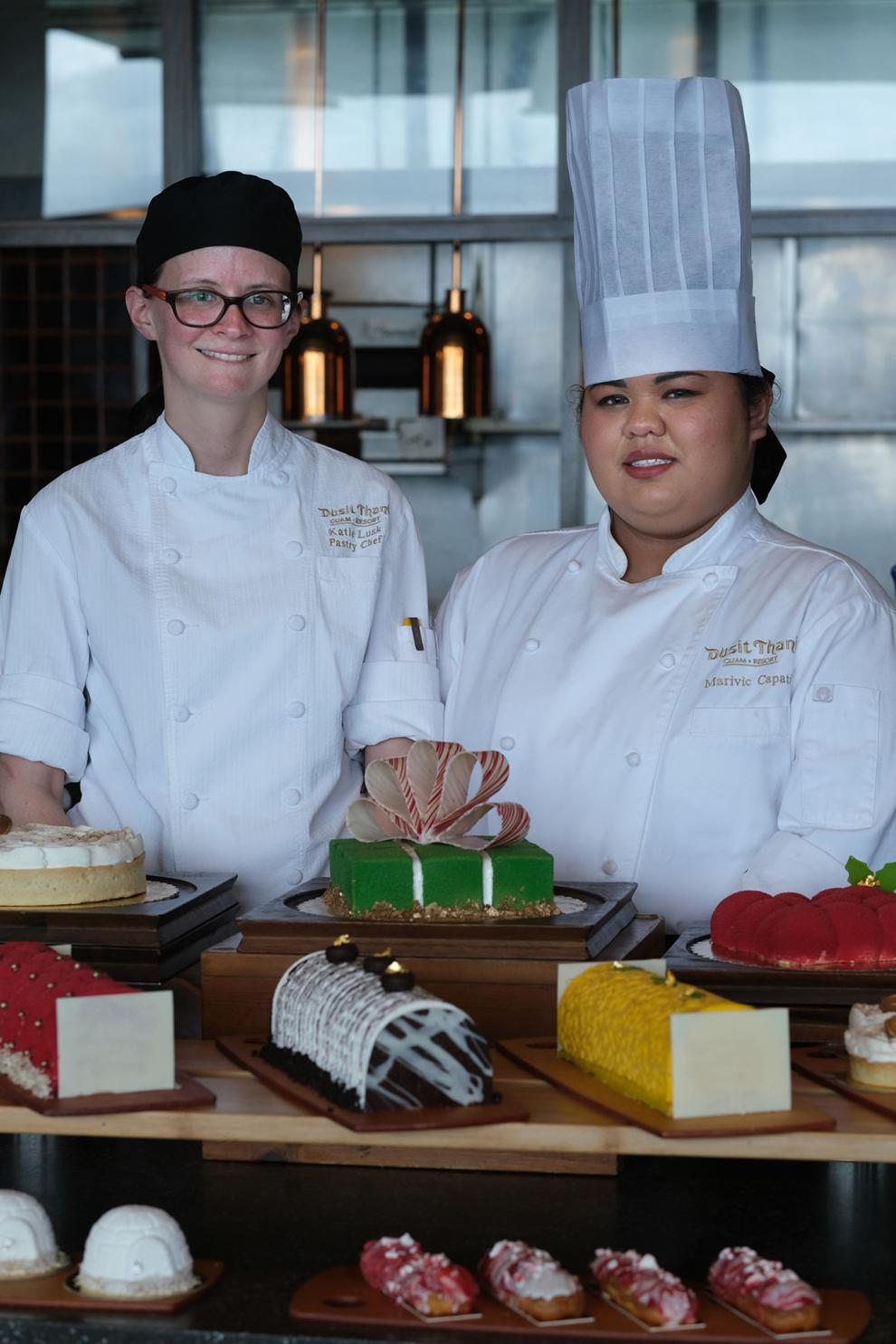 Classic holiday flavors and local and tropical tastes can be found in the Mango and Lime, Cookies and Cream, and Red Velvet Yule logs; a perfect addition to any holiday party or family feast. The Pecan Pumpkin Tart blended the "best of both worlds," she said.
Yummy and fun for all ages 
Lusk and her team kept the aesthetics sophisticated yet fun to appeal to adults and children.
"I think that is where some of the decorations come into play. Like the Santa hat for instance, it looks very classy but kids will recognize that right away," she said.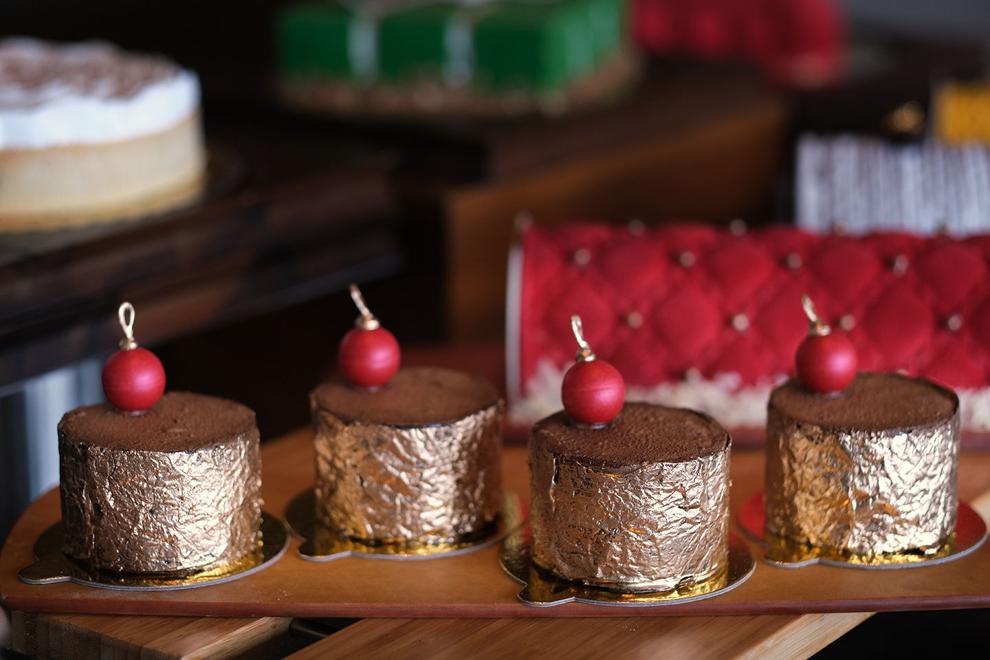 The realistic Caramel Chocolate Santa Hat is made with chocolate mousse with a caramel filled truffle in the center.
"So when you cut it open the caramel oozes out of it," Lusk said.
Coconut marshmallow is piped along the brim of the hat and a fluffy marshmallow pompom placed is placed atop. It's an example, she said, of staying up-to-date with trends "so we can keep things nice and modern."
Keeping it light
Lusk and the team thoughtfully approached each dessert taking care to let the flavors shine.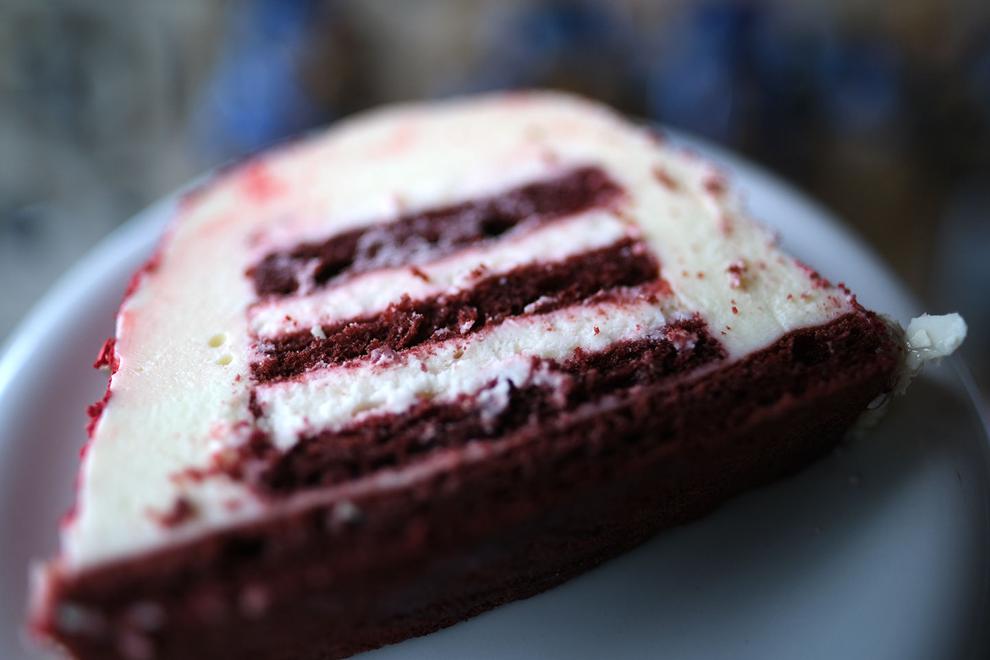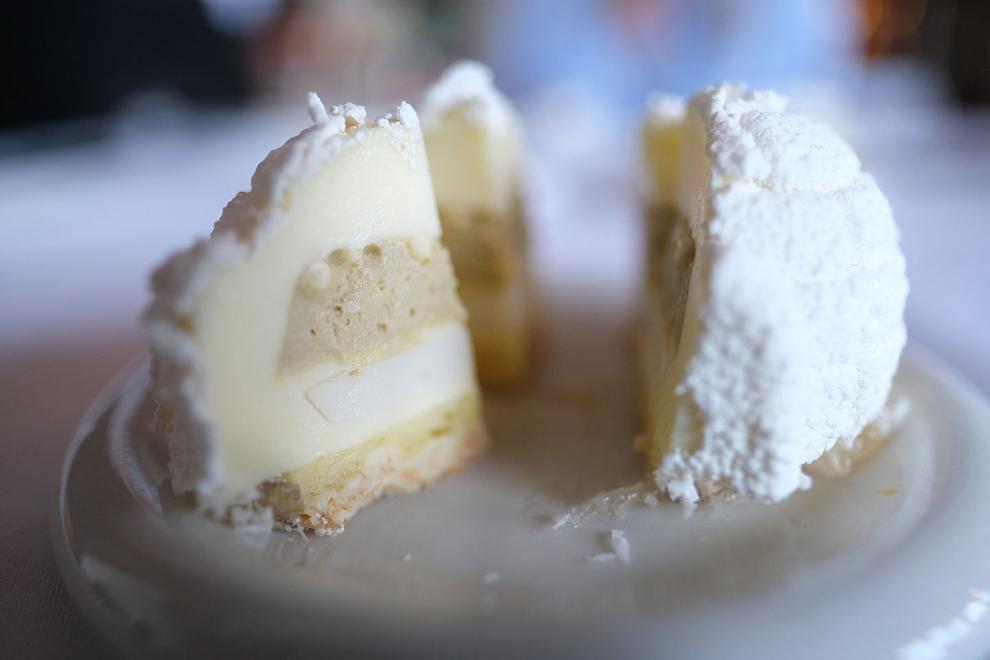 "People try our desserts and they are like wow this isn't as sweet but it still tastes really good and still feels like you are eating dessert but you are not getting that heavy feel," she said. "It's not as sweet and you can taste the flavors of each ingredient. It's not just a sugar bomb in your mouth."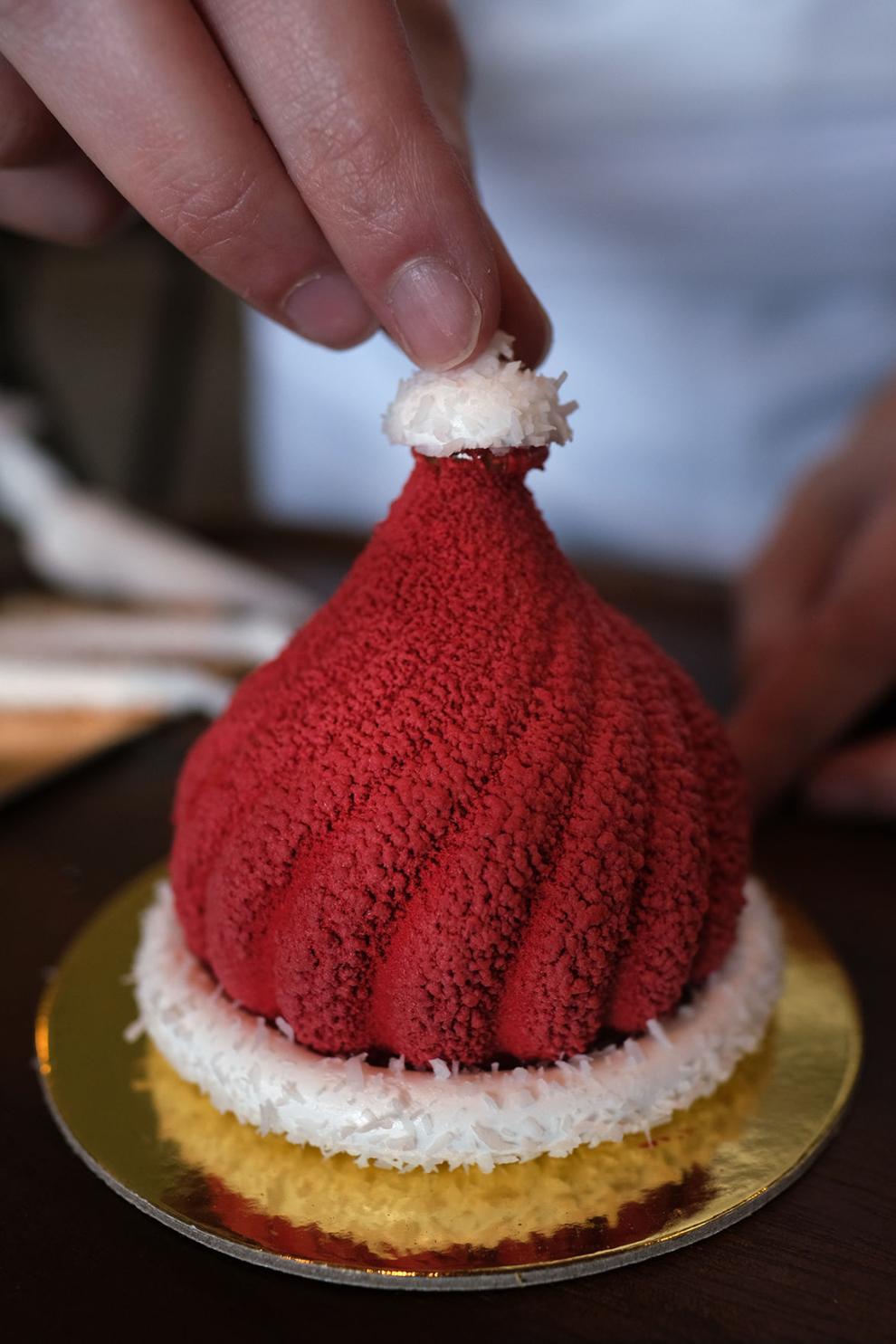 The pastries come in a variety of sizes so smaller items can be served individually like the adorable Coconut Crunch Cake igloos and the Peppermint Éclairs topped with crushed peppermint sticks. Hand decorated extra-large Gingerbread cookies also make a great stocking stuffer.
Whatever your heart and sweet tooth desires this season, the Dusit Thani pastry department is ready to deliver this Friday.
"We have our Christmas tree lighting the same night so everything will be ready to go before the tree lighting so when people come for the tree lighting this will all be available for them to purchase," Lusk said.
Sweet.