Although Guam has seen an explosion recently in the number of food trucks that dot the island, the mobile food originator – the hot dog cart – has not gone the way of the dinosaur.
Village hot dog carts still operate throughout the island, serving residents who want a tasty meal that's just as on-the-go as the best of 'em.
But everyone knows the best part of a hot dog is its toppings. Truly the chameleon of the culinary world, the hot dog is enjoyed in as many different ways as there are different people to enjoy them.
Take for instance Fancy Dogs, which sets up shop just outside the doors of the Department of Revenue and Taxation in Barrigada. Owner Tommie Pablo has a local twist to the way she tops her dogs: with calamansi dinanche sauce.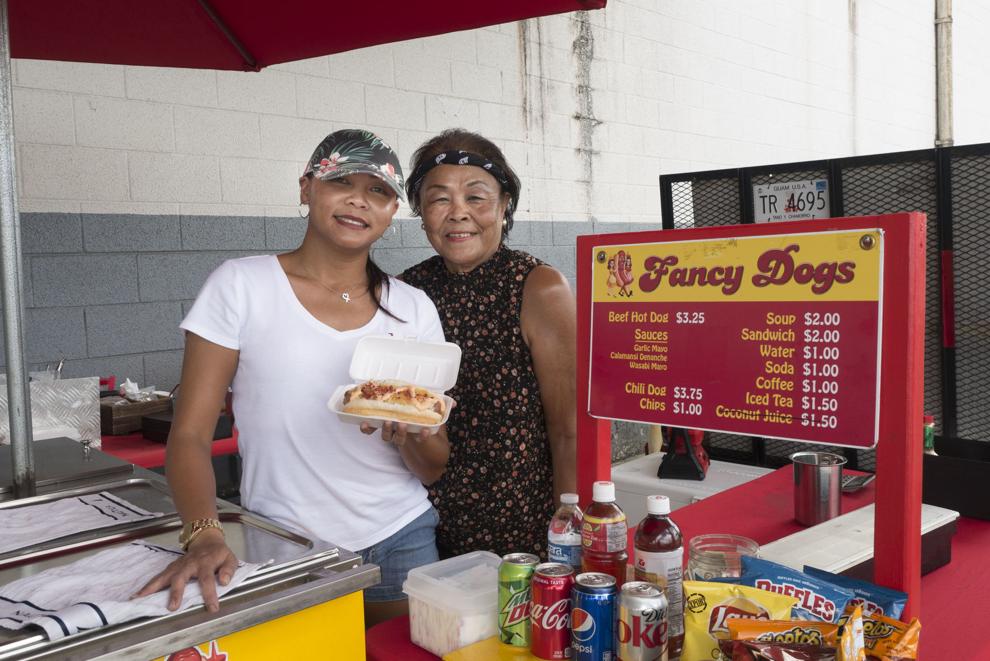 "There's a lot of people who do hot dogs," Pablo said. "I wanted to come up with a way for people to remember me."
Her calamansi dinanche sauce tops an all-beef hot dog, with bacon bits and whatever traditional hot dog toppings you feel like adding on – might we suggest some sauerkraut? We loved it with the powerful flavor of the namesake sauce, which Pablo makes herself.
Besides the calamansi dinanche, Pablo also makes garlic mayo and wasabi mayo signature sauces herself.
But let's say you're down south. Like way down south.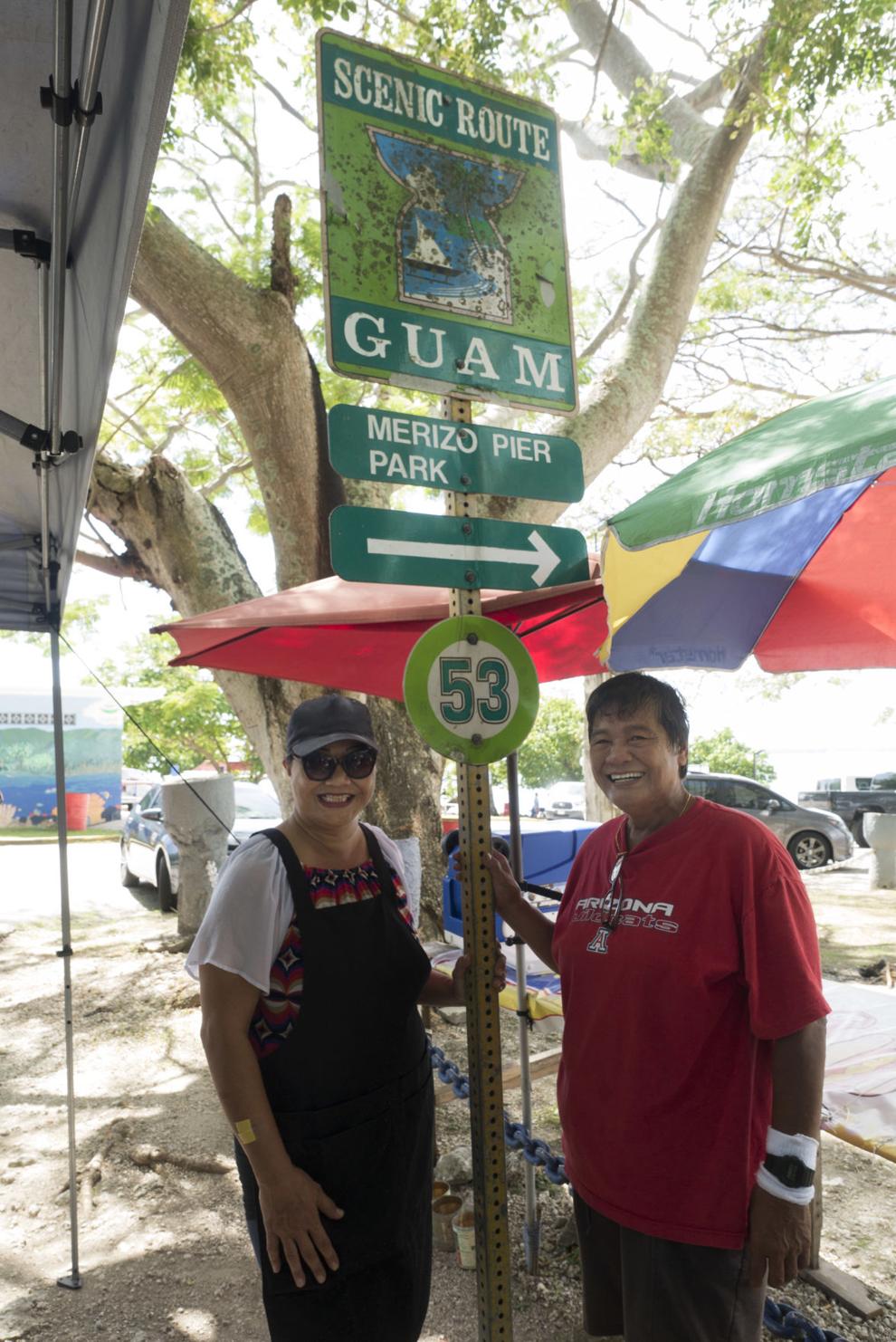 The next time you're swimming at the Merizo Pier, say hi to Gertrude and Carmelita Champaco, whose Chino Hot Dog stand has become a Merizo staple.
The Champaco sisters offer no-nonsense hot dogs served alongside traditional toppings like chili, ketchup, mustard, and more. But it's what they do while they're open for business that really makes a difference in Guam's southern-most village.
The Champaco sisters offer a free hot dog to police officers and other community service members every day they're open. We were so inspired by their good deeds – and there are more of them – that we wrote about the Champacos in Magof Mondays, The Guam Daily Post's regular, feel-good news section. The Chino Hot Dog stand – it's good for your belly, and good for Guam, too.
All right, bear with us. We know Fizz and Co. is a sit-down, 1950s-themed restaurant in the Agana Shopping Center. But based on just the number of hotdogs Fizz and Co. offers alone, we couldn't pass up the opportunity to talk about this dining joint.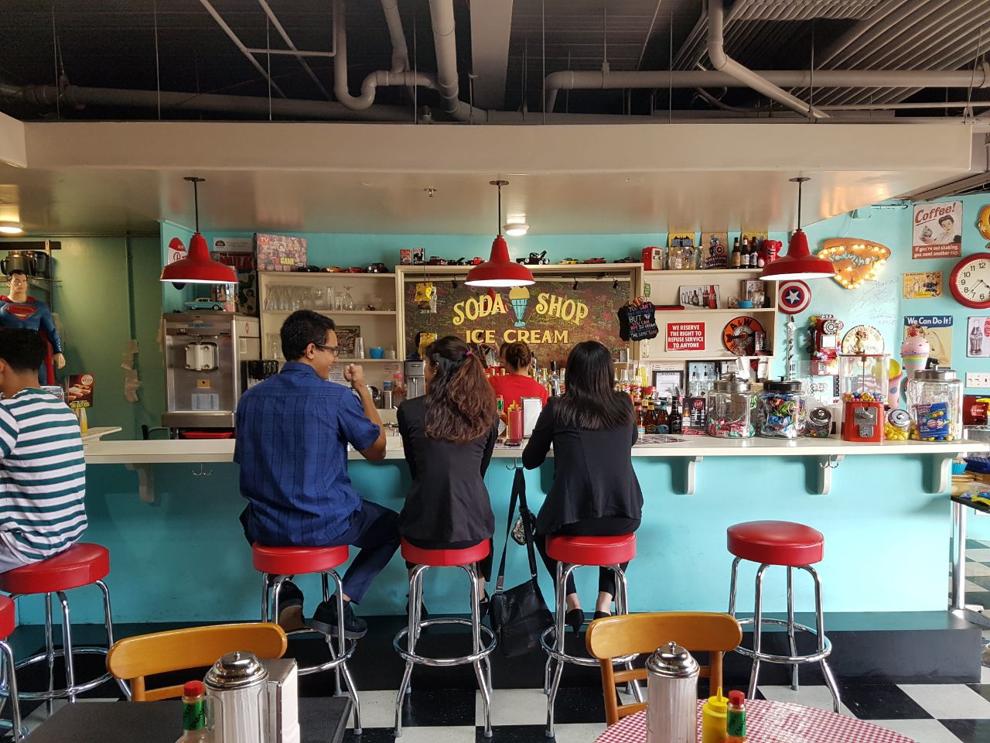 If you wanted to travel around America via hot dog, you could do it at Fizz and Co., where they serve up regional hot dogs the way people enjoy them in Seattle, Chicago and New York City.
All in all, there are 13 different hot dog orders, and some of them are Fizz and Co. originals, like The Pitbull, which has local dinanche, jalapeños, onions and colby jack cheese.
If you have a hankering for a quick bite to eat, and want to enjoy it in as many ways as possible, you can't go wrong with a good hot dog.