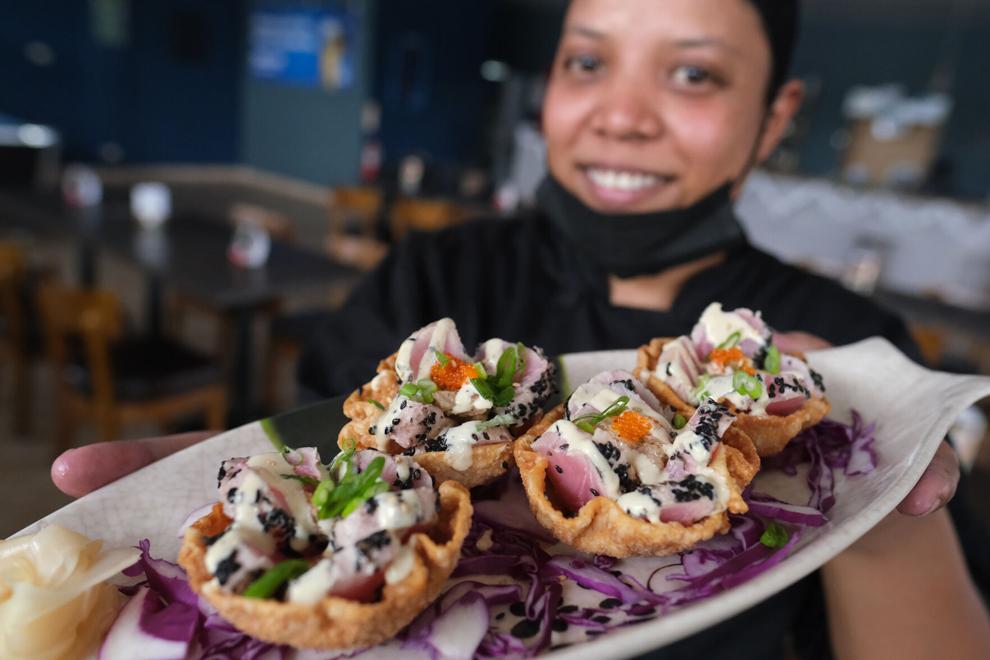 Uptown Pub & Grill, a business that started in 2018, has survived the initial closures of the pandemic, and has expanded not only their menu, but into a larger location that fronts Marine Corps Drive in Yigo.
Owner Thomas Reyes said he was looking for a place with a bigger kitchen to bump up the menu.
"The kitchen was a little tight in our old place; we were only dishing out burgers and wings," said Reyes. "And we were kind of tucked away in the back of the complex. I wanted something with a little more exposure."
The expansion, which included the addition of chef Molly Lizama, has allowed for an upgrade in the menu.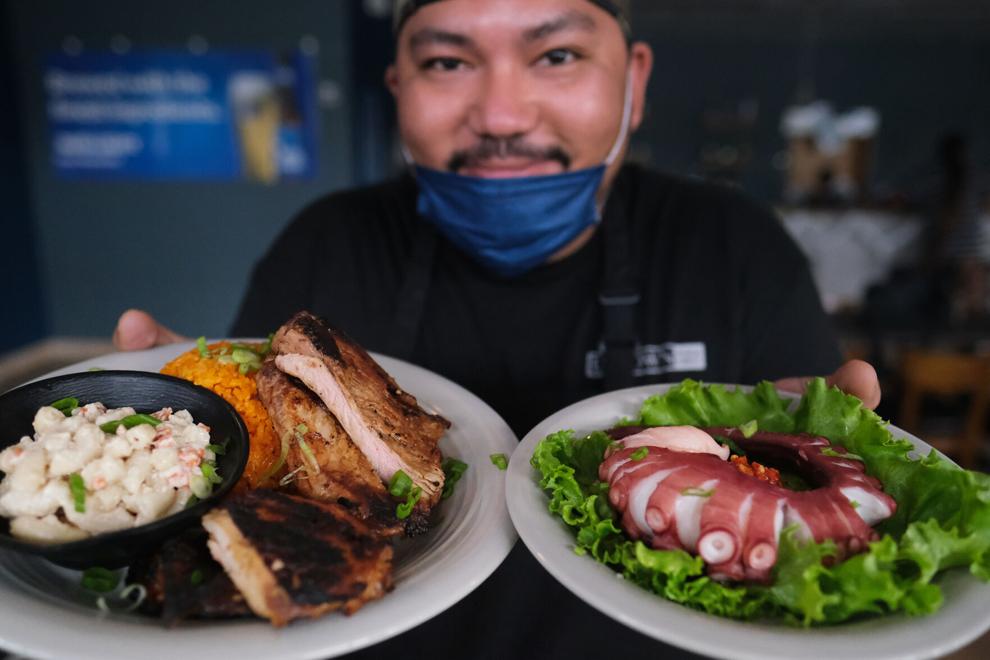 "We went from burgers and wings to a full a la carte menu including desserts, and a full Sunday breakfast and some event catering," said Reyes. "We can accommodate about 80 people comfortably on the inside, and we are putting up an awning in the front for the outdoor dining – the outdoor dining is the new thing in the restaurant business."
Chef Molly is now cranking out a full a la carte menu of about 20 appetizers, entrees and desserts. The new menu augments the original Uptown Pub burger menu.
"The food at Uptown is the food we would eat ourselves," she said. "My personal favorite is the Blooming Tuna."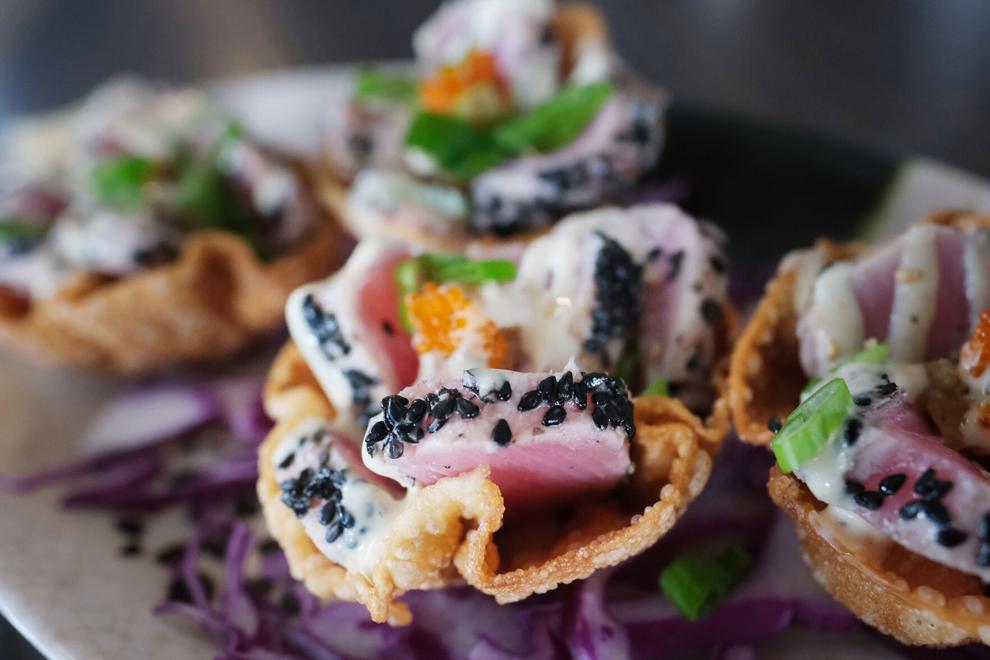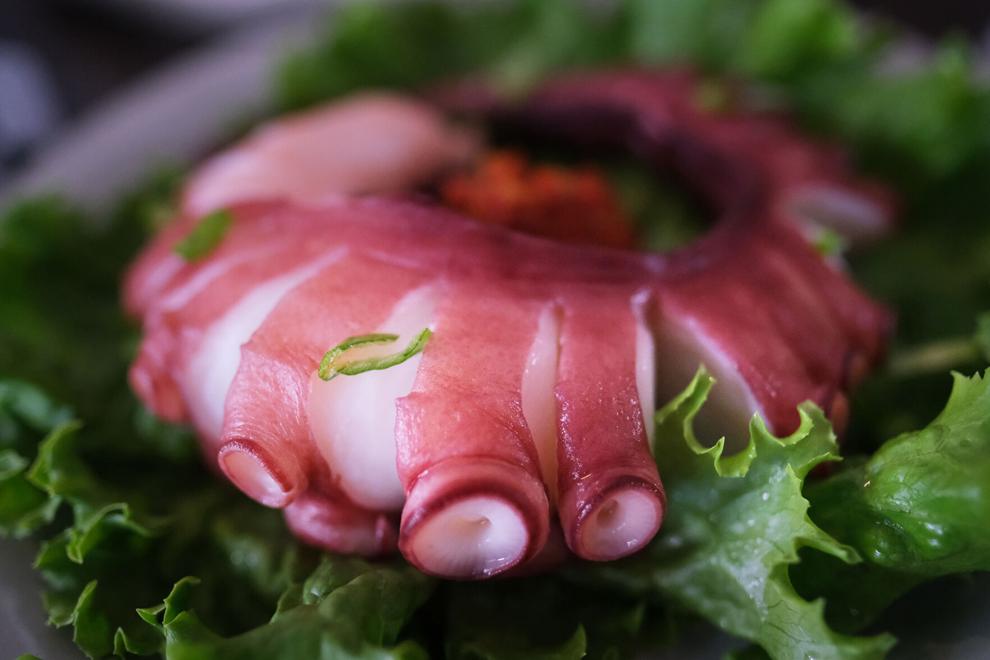 The Blooming Tuna is seared tuna served in wonton cups with island style de gallo and a choice of mustard aioli or citrus ponzu. There are definitely local flavors on the menu, with beef and octopus kelaguen on the starter menu, along with gollai hagun suni, or spinach simmered in coconut milk and turmeric. When the octopus kelaguen hits the table, it's a striking visual as the entire octopus leg is presented whole, allowing diners to piece out their own portions.
The entree menu has been filled out to include crispy fried chicken, stuffed chops, barbecued meats, and loco moco spaghetti – their take on the island classic.
PHOTO GALLERY: Uptown Pub & Grill
The burger menu, which is how Uptown Pub & Grill made its start, features 8-oz. patties, with a few of the choices stuffed with cheese. The U Down Denanchi burger is topped with bacon, egg, Swiss cheese and the signature Uptown sauce. All the burgers are served with a choice of french fries or onion rings.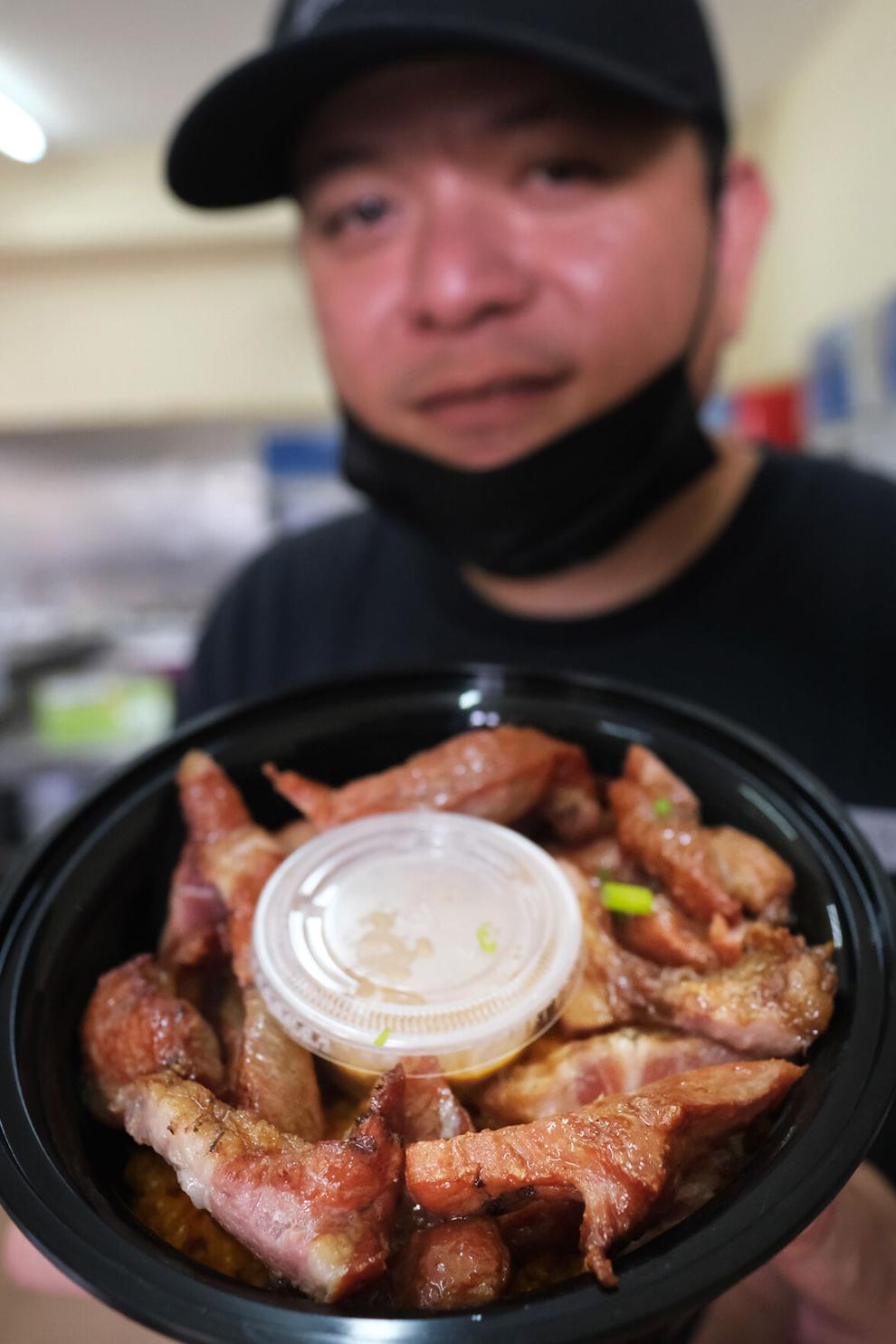 'This is where I want to be'
Owner Reyes thinks things are looking up in Yigo.
"We are trying to establish the business so as the area develops, along with the Marine base buildup, we are in a position to provide our service for the community," he said.
"We are cleaning all the time, in the dining room, the bathrooms – that's all you can really do for now, keep things clean and be safe."
"Yigo is a great location. We have a great AFB (Andersen Air Force Base) in the village and the local community supports us. This is where I want to be."