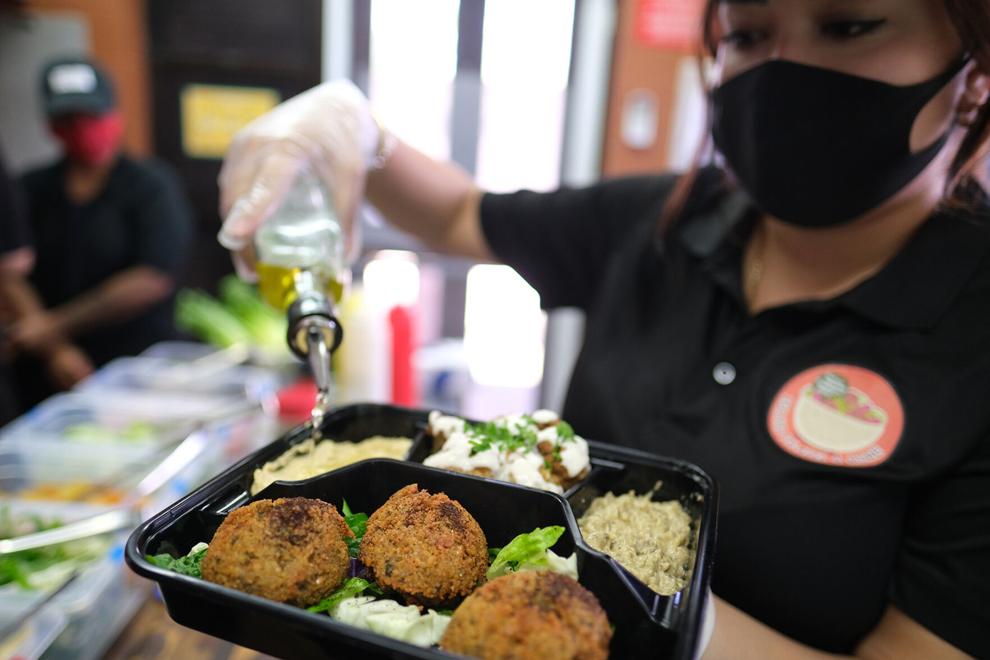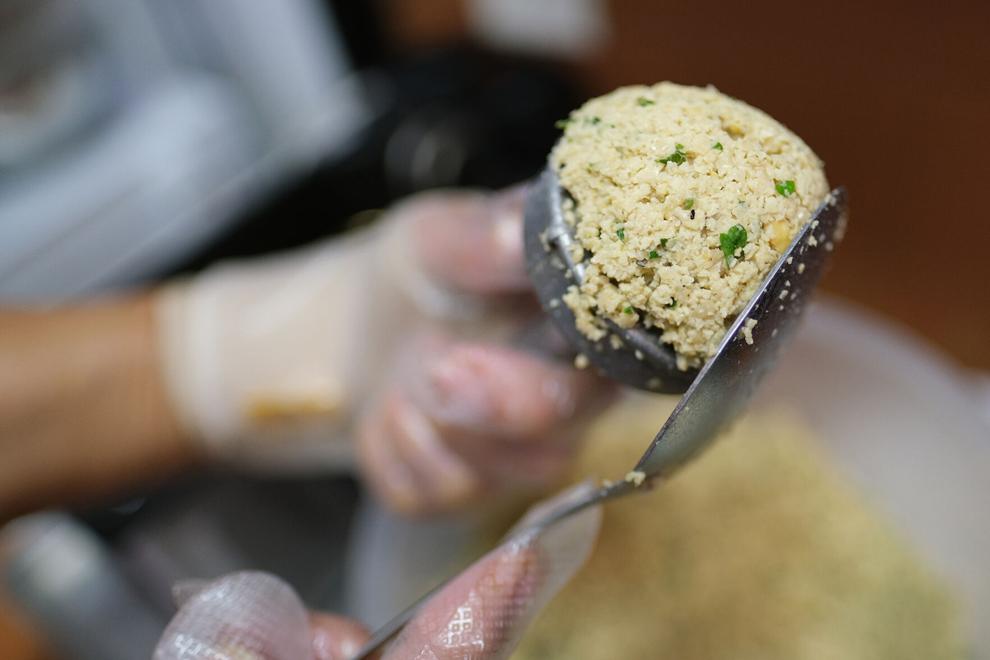 The cuisine of the Middle East and the culture of southeast Asia have fused on Guam in an unlikely place: a food stall at the Chamorro Village in Hagåtña.
Yasmin Mazloum, who is half-Syrian and half-Filipina, and her mother Rosabelle Malones (the Filipina side of the gene pool), have launched Island Falafel & More, a small stand that is dishing out the distinct and healthier flavors of the Middle East.
Falafel, the namesake of the restaurant and its signature menu item, is a traditional Middle Eastern food made from ground chickpeas and herbs that have been formed into a patty and deep-fried. It can be consumed a number of ways: eaten alone or served in salads or wrapped in pita, the traditional flatbread of the region. The falafel and other menu items at Island Falafel & More can be adjusted for vegan or vegetarian diets.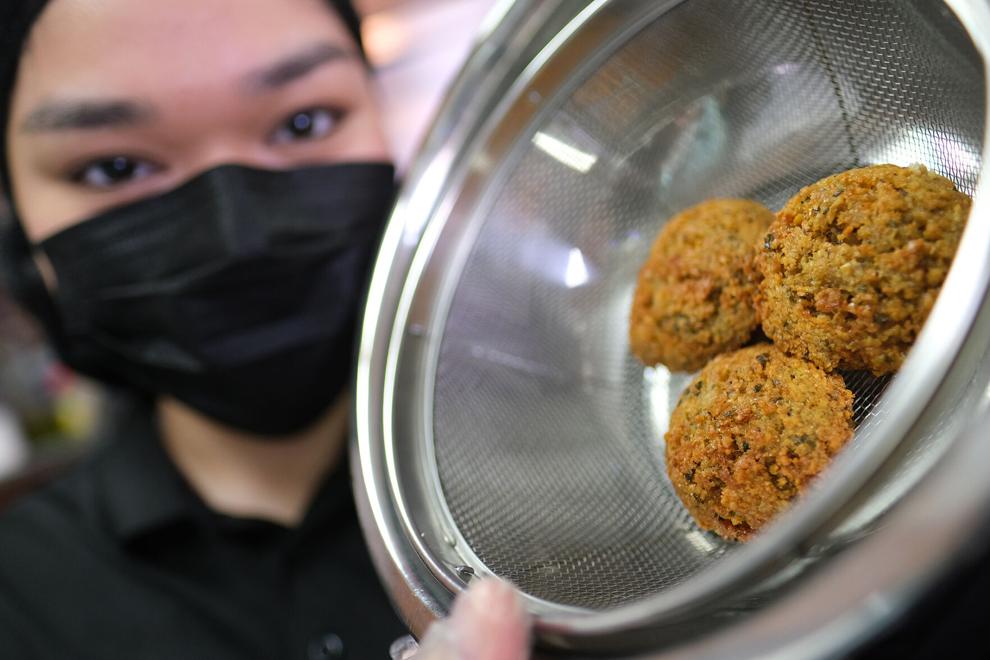 Word of mouth
Instagram posts of family dinners may have sparked the new family business.
"I would post falafel and other things that my mom made for dinner and it generated a lot of interest on my Instagram. My friends tried it and loved it and kept ordering and asking for more," said Yasmin.
"This falafel recipe is my own, and they are Syrian-Lebanese style, with some parsley and other spices," said Rosabelle. "Falafel preparation can vary from region to region in the Middle East."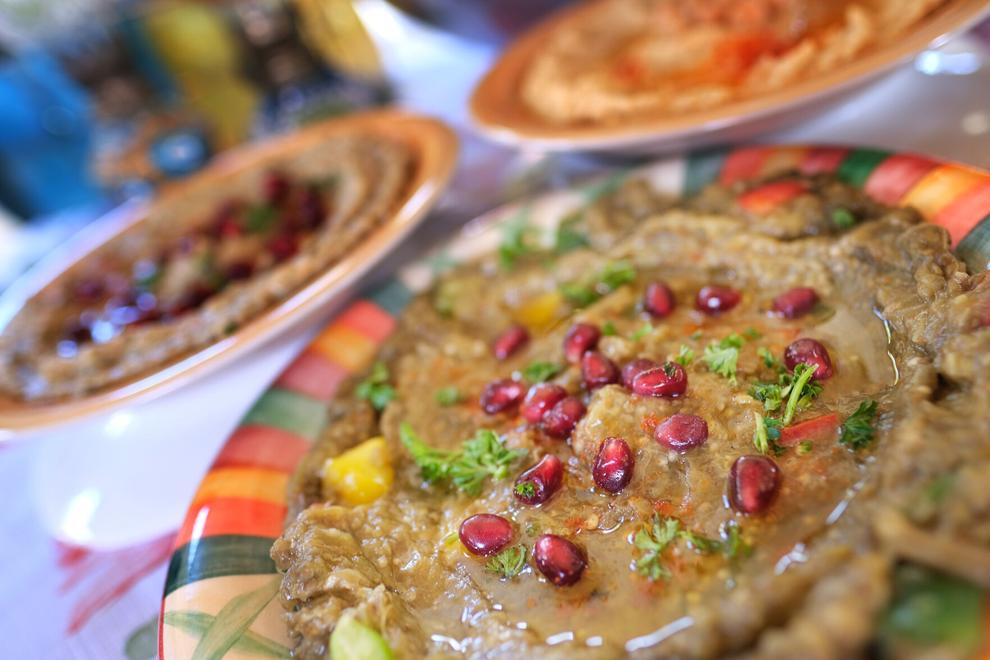 The uncluttered menu presents falafel and around a dozen items in four categories: wraps and sandwiches, mezze ("appetizer" in Arabic), salad and folds. 
"At first, we thought it would just be people ordering and picking up take-out here from Chamorro Village, but we had customers through word of mouth right away," Rosabelle said.
Twist of fate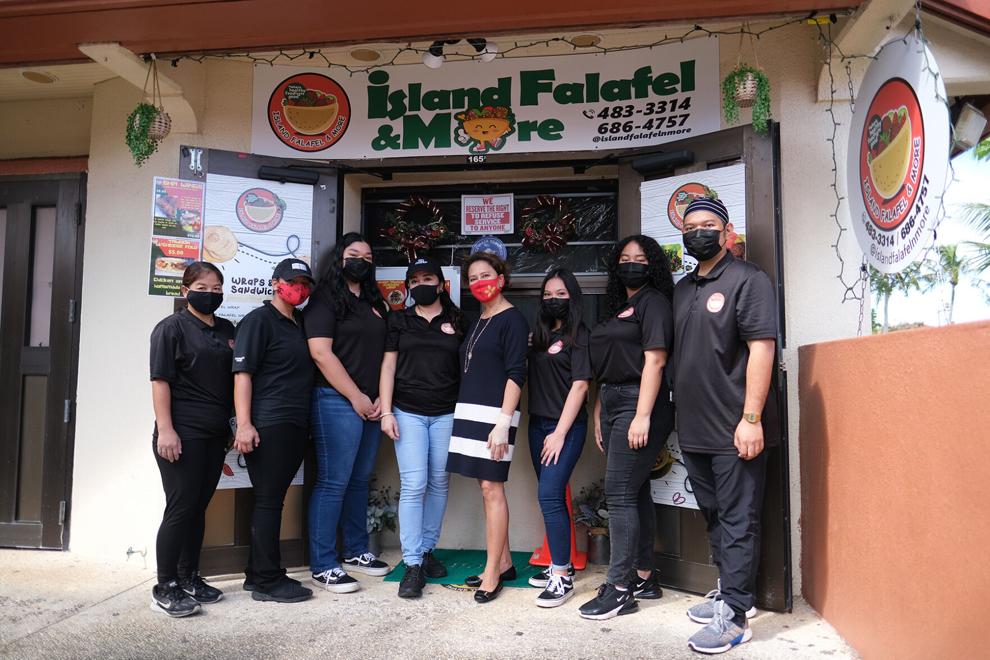 More than a year ago, pre-pandemic, Rosabelle and Yasmin were working hard in the hospitality industry. When the reality of the pandemic halted the economy, both were laid off. In that twist of fate, they were spurred to take action on Yasmin's falafel concept to launch new careers as entrepreneurs and business owners.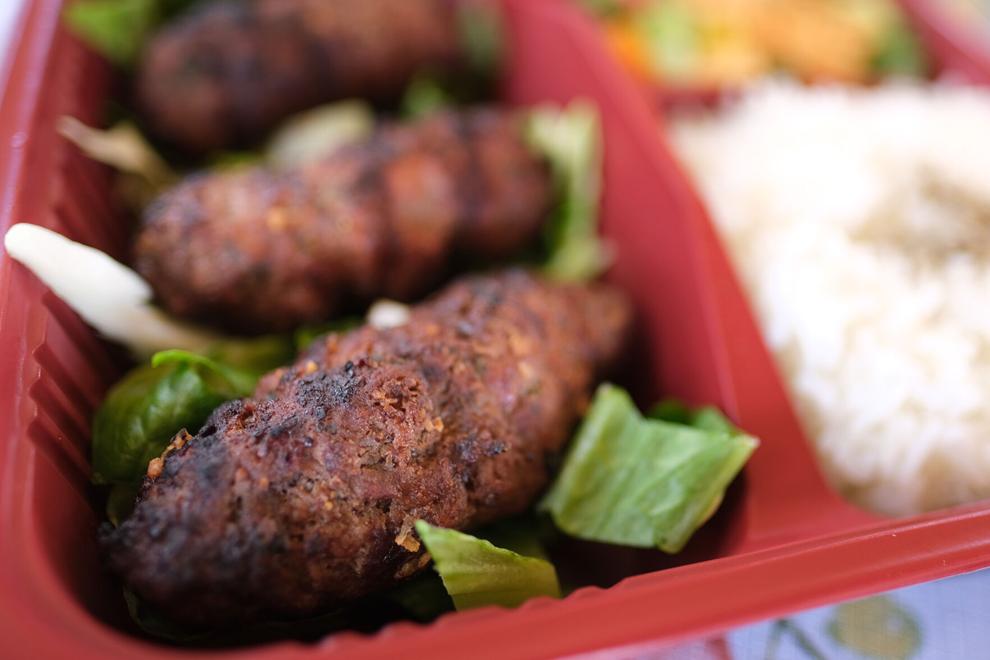 Being a business owner is not an entirely new concept for Rosabelle, who had a restaurant in the Philippines years ago.
"We had a place on Jupiter Street in Makati, serving Arabic food. But really I did the start-up because it's Yasmin's idea. I just wanted to help her start a business," she said.
"Luckily, for now, it's a small operation with just a few employees. We were able to start with roughly $25,000, including the licenses."
Representing Syrian culture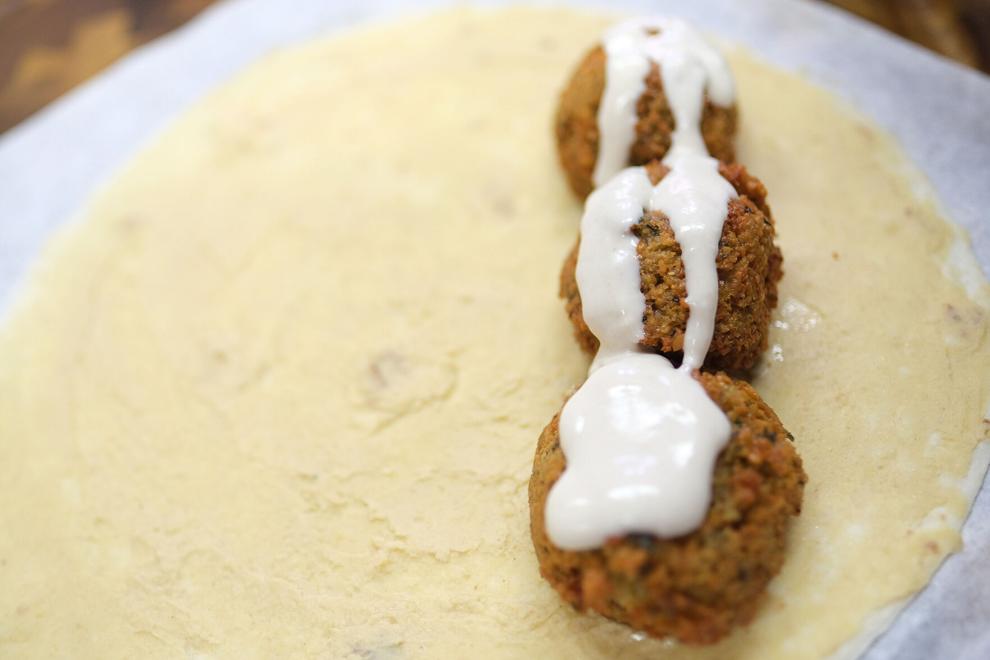 Yasmin said her new life as a business owner starts at 8 a.m. and winds down at 8 p.m., Monday through Friday.
"I wasn't surprised when we were busy at first, because we are new and we are offering something fresh," Yasmin said. She said the pitas are made fresh daily, and Rosabelle's business model emphasizes freshness in ingredients and preparation.
"I prefer that we cut our vegetables the same day we are to serve them," Rosabelle said. "When cut the day before, the texture changes."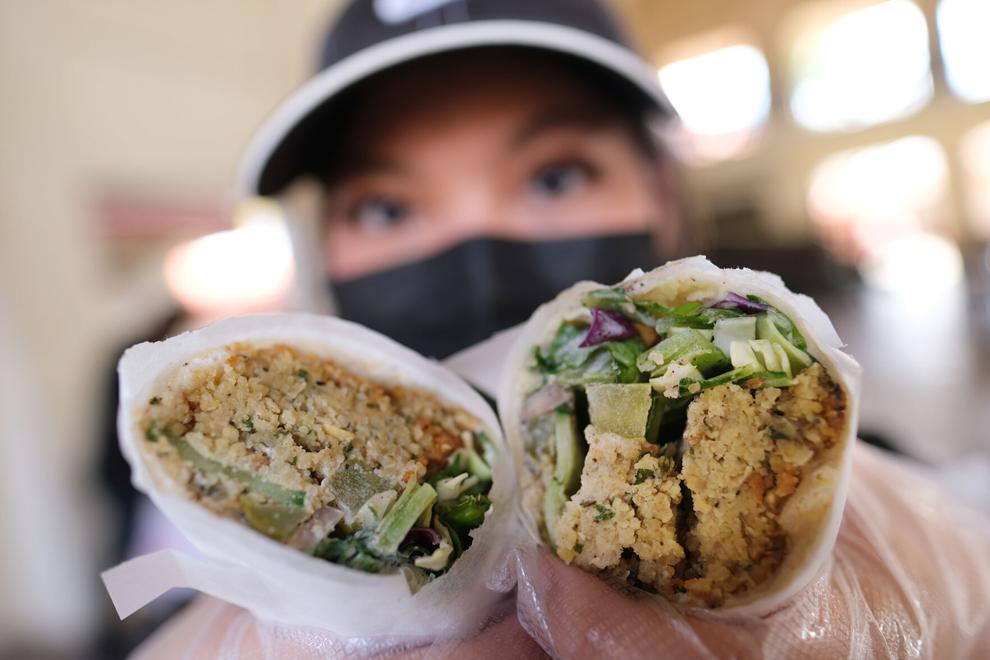 "We're planning on expanding the menu with more vegetarian items and meat items as well, but we are gauging how people are reacting to the flavors," Yasmin said, adding that the experience is a dream come true. "It's always been a dream of mine to represent the Syrian culture and communicate who we are."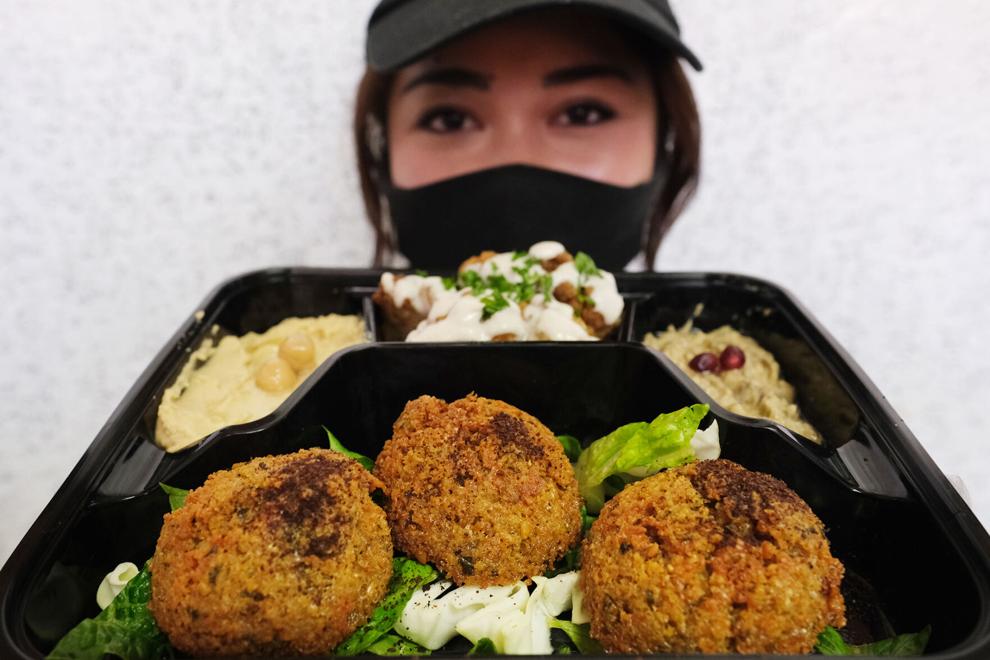 Island Falafel & More is located in the Chamorro Village in Hagåtña, next to Asu Smokehouse, and is open from 11:30 a.m. - 6:30 p.m. Monday through Friday. Pick-up and delivery is available by calling 483-3314 or 686-4757. You can check their page on Facebook and on Instagram @islandfalafelnmore.