It's a common misconception that eating healthy requires the sacrifice of consuming the treats that make us happy.
Most amateurs who enter the latest diet fad carry the belief that trading a pack of salty chips and sweet candy bars for a grocery bag of vegetables and weeks' worth of yogurt will deliver their desired results, but at what cost?
CATERING TO THE PUBLIC: The Fat Boy Slim food truck is seen crowded during one of its routine stops at the Paseo de Susana. The small food bus…
Island boy and notorious nutritionist Ray Chargualaf agrees that eating "healthier" is a great goal in the long term, but it doesn't necessarily require us to drastically drop the foods that make our tummies happy.
Guided by this unique concept, Chargualaf recently opened Guam's newest meals-on-wheels business — Fat Boy Slim.
The food truck rolled into one of its many pit stops on Aug. 11, dishing out a rotating menu of diverse healthy AND happy foods all week long.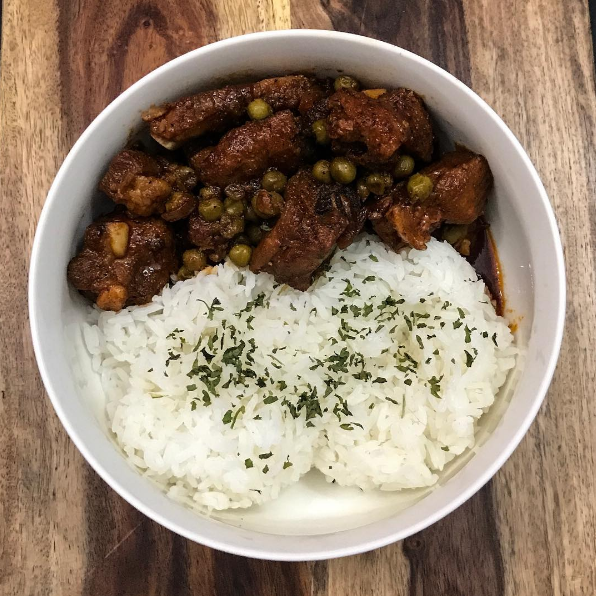 Eliminating the guesswork for nutrition nuts
A conflicting contrast of "healthy and happy," Chargualaf — who holds a master's degree in sports education and leadership, and a bachelor's in kinesiology and physical education — said Fat Boy Slim offers something flavorful and favorable for all foodies.
Also the owner of HÅTSA Guam, a local fitness program, Chargualaf said he always wanted to incorporate a nutritional aspect to the growing business.
Following startup success since kicking off in September 2016, the health guru carried through with his business dreams and introduced Fat Boy Slim to the community.
"There were a lot of requests for nutrition ideas, guidelines, recipes and how to go shopping for food, so I said, 'Let me eliminate the guesswork and make it easy for you. All you have to do is show up, work out and eat,'" Chargualaf explained. "So, naturally it made sense to offer healthy, nutritional meals that could help with recovery, performance and things of that nature."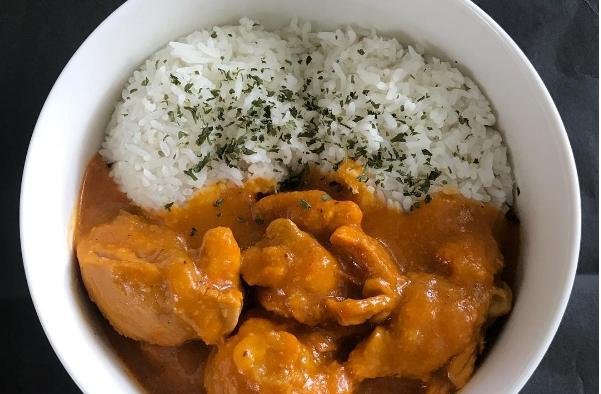 However, these meals-on-wheels aren't just for health nuts either. As long as you share a love of food, Chargualaf said Fat Boy Slim is for any body type, size and age.
"Granted, I didn't want to segregate the population of our potential business, so I introduced a flipside to that. Instead of just having the healthy side, we wanted to have a happy side."
On the healthy side, Fat Boy Slim offers a bounty of fresh, all-natural ingredients mixed together to provide nutritious and tasty meals. Better yet, Chargualaf breaks down macronutrients, calories, proteins, carbohydrates and fats for customers who choose to stay on the healthy side, too.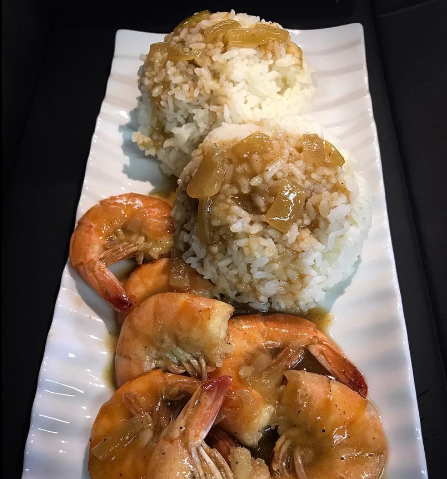 Clean creations and savory southern comfort
One bestseller — the "Pollo Escobar" — is an eye-catching dish that covers most colors of the rainbow. The creative chicken bowl mixes shredded chicken, pico de gallo, yellow corn, black beans, and avocado over a bed of cilantro brown rice.
Other clean concoctions at the food truck include turkey meatloaf served with a sweet potato mash, salmon soup and cous cous, chicken curry and garlic shrimp.
For dessert, go for a blissful bite you won't have to regret later by trying flourless banana bread, pineapple muffin, pumpkin pecan, coconut blueberry cake or banana cookies made with dark chocolate chips.
On the not-so-healthy, but incredibly happy side are other hearty selections to make your stomach soar, even if they're not all that nutritious.
"For the happy side, you enjoy life. It's like a 'don't ask, don't tell' kind of thing," Chargualaf said.
Although they're not unbelievably unhealthy, you might want to keep these savory meals a secret from family members, friends or coworkers – because they're just that good.
A son of the south, Chargualaf was raised in Inarajan and proudly boasts a tattoo of iconic Bear Rock to reinforce his southern roots.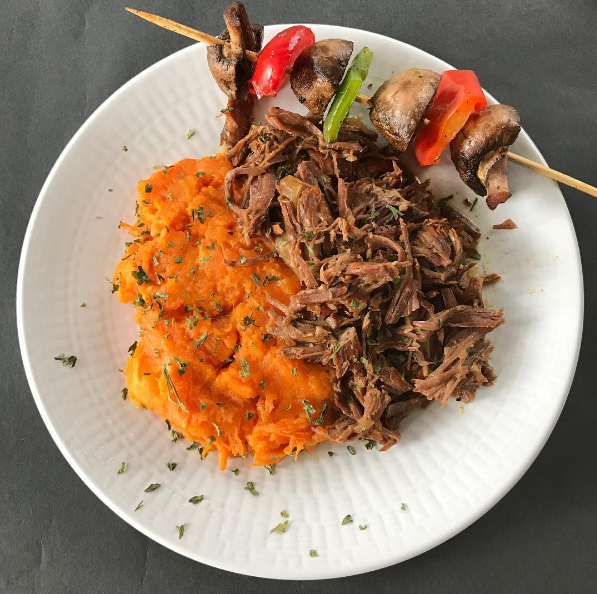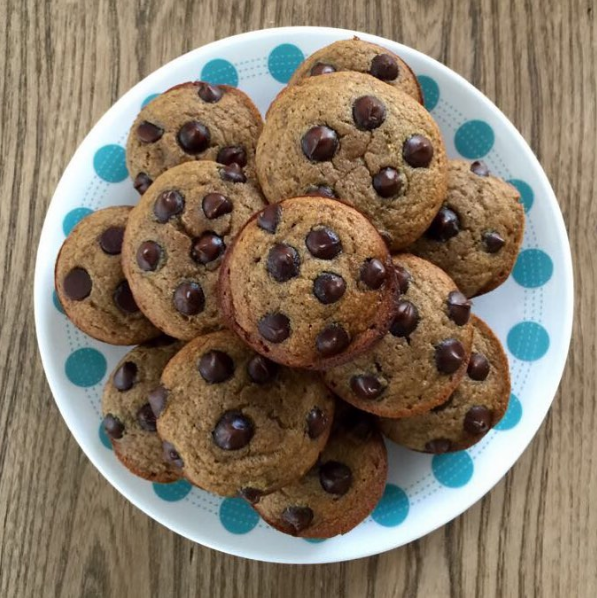 Equating the happy side of his menu to what residents might find in their grandmother's back kitchen, the southern chef dishes out what is best described as southern comfort.
"When you talk about going to a party or a fiesta, you're your own food critic," Chargualaf said. "So, whenever I went to a party, I wanted to make sure I knew who made the best kadun pika, the best kelaguen and the best short ribs. After, I basically took the best of what I saw in southern cooking and took it to Fat Boy Slim."
Building a healthier Guam one bite at a time
For selections that will leave you smiling, try Fat Boy Slim's tinaktak, chicken estufao, kadun pika, sweet and sour spareribs, buttered shrimp and occasional barbecue.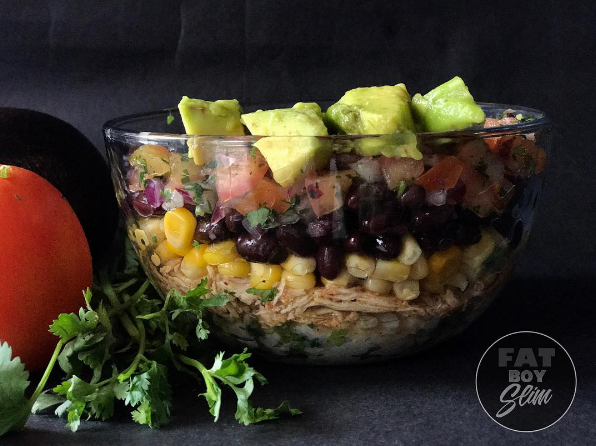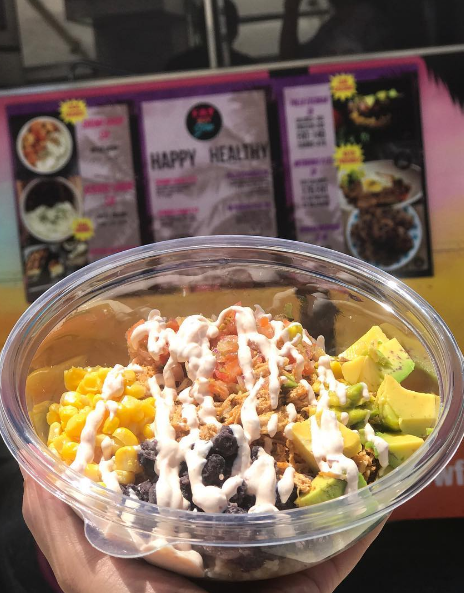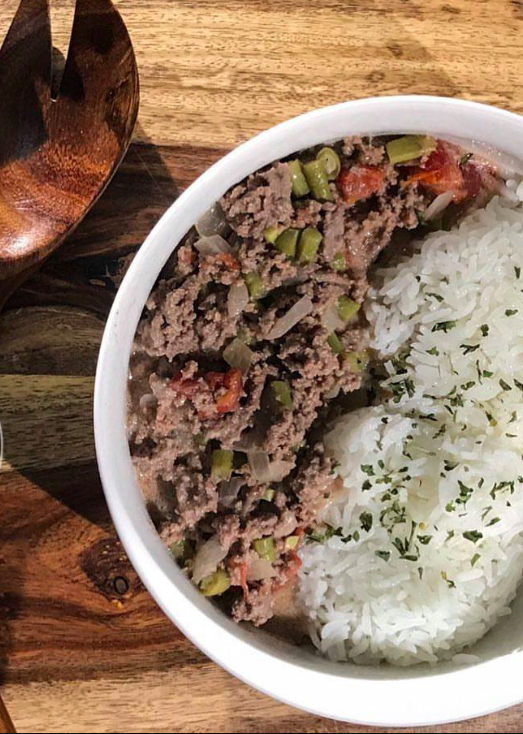 Chargualaf admitted that not all of the items listed here are available everyday due to their rotating menu, but if you come back as often as most repeat-customers do, you'll probably get around to all of them!
"We want to make sure this is realistic because no one wants to eat the same thing everyday. We want your favorites to continue being your favorite," Chargualaf said. "Because we have a rotating menu, customers want to see what's next, they want to see what's new. If they're waiting for a bad review, we're going to make it pretty difficult for them to find one."
Fat Boy Slim also takes in preorders and does deliveries for customers who call in advance. Their weekly menus, which are planned out for the whole month, are available on their Facebook and Instagram accounts.
After frequenting the food truck for a while, customers might be inclined to lean on one side of the menu. The new business owner hopes you'll land on the healthier side of the scale.
"Having the happy menu as an option is an introduction for people to try and trust our food, then it's an easier transition for them to explore the healthier options. It's about creating balance, so you make better choices rather than none."
Having spent the past 15 years in the fitness industry with runs as a winning coach of NBC's "Biggest Loser" and as owner of the Revolution Fitness Evolved gym in Las Vegas, Nevada, Chargualaf has transformed tons of lives and earned the right to say he knows what he's talking about.
Head over to Fat Boy Slim if you're craving something clean or saving for a quick, savory meal to calm a grumbling gut.
You never know if one day, maybe healthier choices will be the new happy. Chargualaf is definitely on board for that.
"Let me make you a believer in our healthy side."