Atop the alluring hills of Mount Alutom, adventures as far as the eye can see await in the vast, vibrant jungles and mesmerizing clay mesas of central Guam.
This weekend we trek to a tropical slice of paradise hidden in the humble foothills of Mount Alutom, descending a rocky hillside with breathtaking views all around.
Alutom Falls, our dreamy destination, is a modest yet majestic waterfall flowing along the Sigua River in the remote valley below.
Proceed with caution
Before we begin, three warnings that we should consider:
1. The residential area we drive through and park near is a quiet, private community in Nimitz Hill. Unnecessary commotion could easily close this place off to non-residents.
2. The area we trek through is shared between off-roaders and firearms enthusiasts. The gunfire, which is legal in this area if the shooter is carrying a firearms ID, is a hazard for hikers. Proceed with caution and at your own risk.
3. This particular hike is upgraded to a rating of difficult, instead of medium, in the event of rainfall. The majority of the trail crosses over loose ground and red dirt, which becomes extremely slippery when wet.
Phew! With that said, don't be discouraged. … These necessary cautions are for uncommon and easily avoidable happenings.
Common sense is key!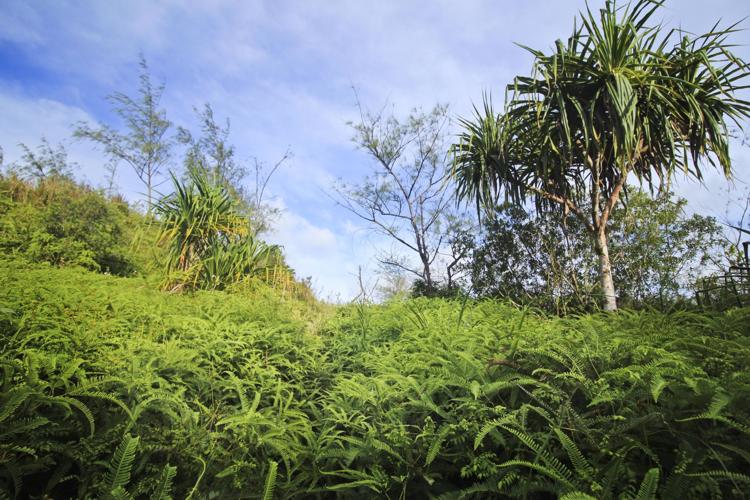 Where to begin
To start, make your way to the gravel road we passed driving in. Follow the dirt path as it wends past walls of sword grass, a lone water tank and views of the valley beyond.
Continue this short, initial walk until you reach the peak of Mount Alutom – signified by its tall radio towers and fence.
From here, enter the muddy path lined with sword grass nearby. This entrance will slowly ascend to the actual hike trailhead. A little to the left, jutting out is a remarkable slab of rock I fondly refer to as "the runway."
Enjoy the airy atmosphere with sweeping sights of central Guam before heading downhill.
Beside the runway, find the narrow, beaten path that travels through the valley. Proceed downhill with caution, carefully choosing your steps over the loose ground.
Note, this singular trail will, for the most part, lead hikers all the way to Alutom Falls. Continue to follow the straightforward path up and down a couple of rolling hills.
There will be a few meandering social paths along the way, but each should lead to the same point. In any case, look out for the few remaining colored tags that indicate the way.
About 30 to 40 minutes into the hike, you will reach the final descent to Alutom Falls, which is a series of short climbs down semisteep hillside paths.
Continue to descend into the inner valley, nearing the jungles that were once in the far distance.
At this point, you should be able to hear the waterfall flowing nearby.
Note that the path becomes less clear ahead, and you'll have to brave through overgrown brush in some areas.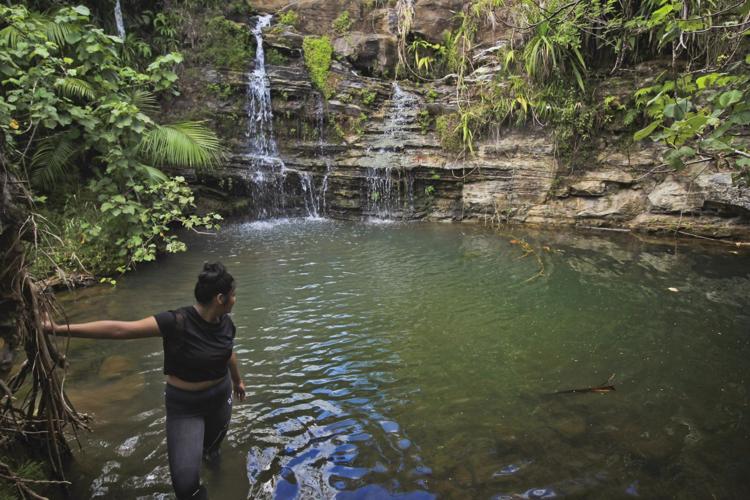 Stick a fork in it
Once you reach the bottom, you should be between a fork with pandanus trees in the surrounding area.
Taking a left will lead to Upper Sigua Falls, less than a minute away – check out next week's Spots on The Rock for that one!
To reach Alutom Falls from the fork, take a right, which will wind up passing directly under pandanus trees. Abruptly turn right again up a short, steep hill.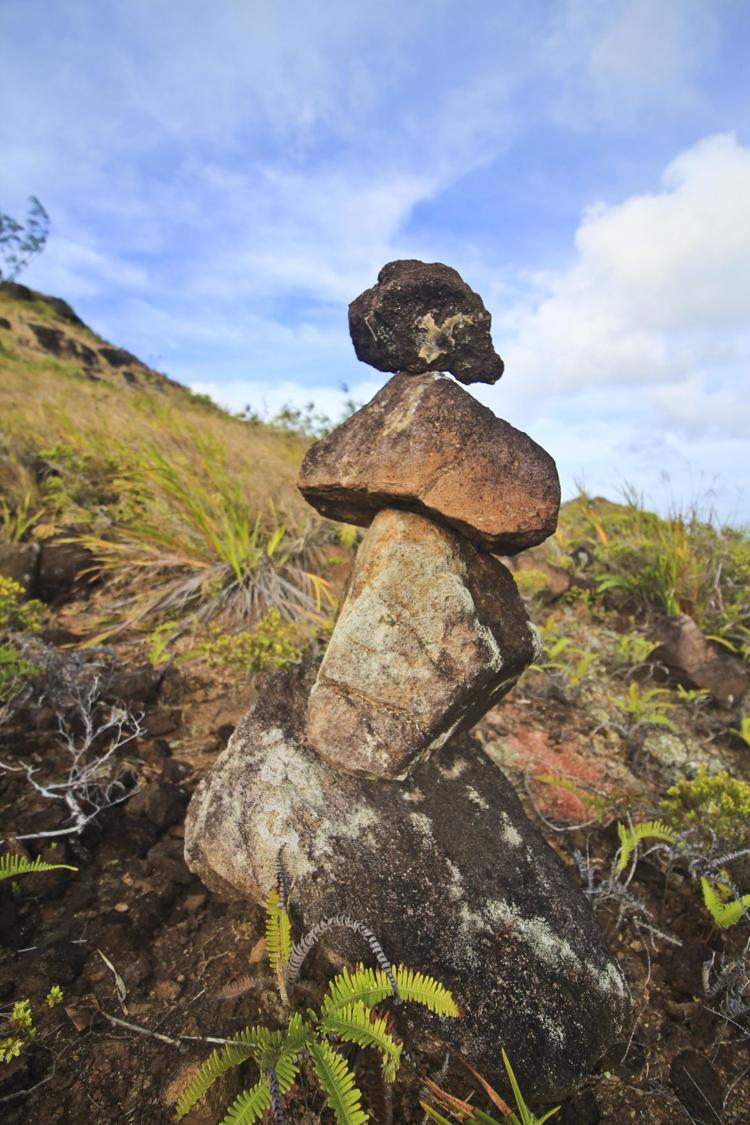 From here, a prickly path through jungle ferns characterizes the last minute-long leg of the trek.
After wading your way through the vegetation, Alutom Falls is a hop, skip and a jump away. You made it!
Alutom Falls is a relatively small, 20-foot-tall waterfall, trickling during the dry season, so it's best to visit after a good, heavy rainfall this half of the year.
The small falls has an appropriately shallow pool, about 6 feet at its deepest, making it perfect for pets and small kids.
Up next: Upper Sigua Falls
Just a couple of minutes downstream lies the more impressive Upper Sigua Falls, which we'll visit next Friday.
For now, have a splashing good time trekking down Mount Alutom and wading through another wonderful waterfall in paradise.
To return to your car, simply retrace your steps through the jungle valley and up the mountain.
Happy hiking!