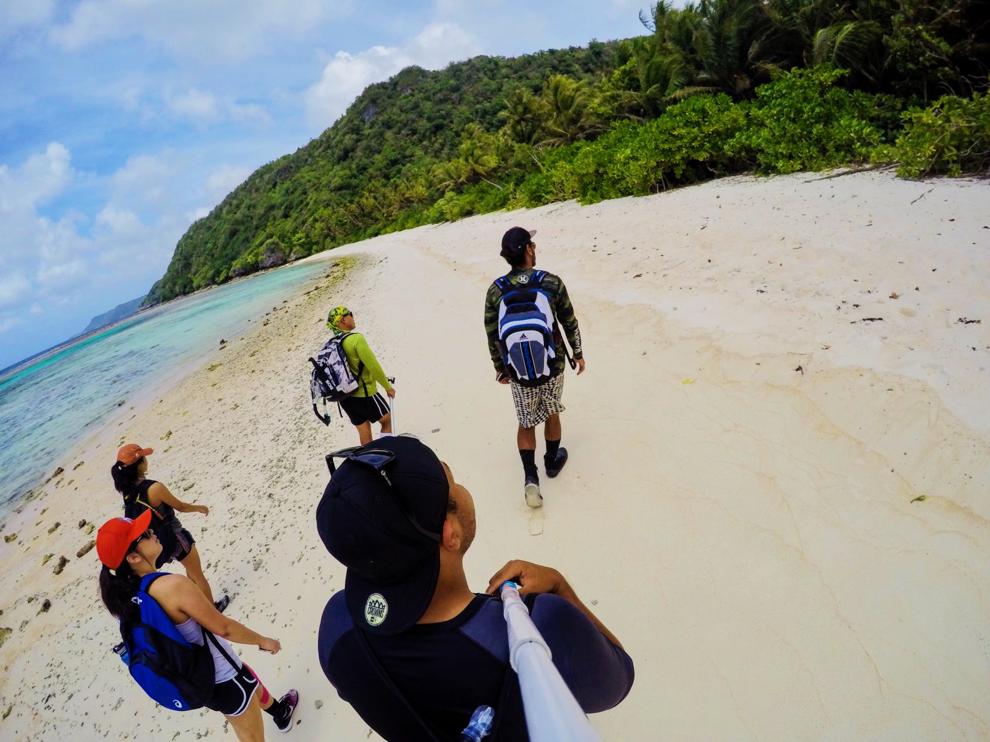 Lost.
It's generally not the most positive word, and it's definitely the last thing you want to be while hiking in Guam.
Last weekend I went on a hike with three other friends to the isolated Alutom Falls and Upper Sigua Falls in the Nimitz Hill valley. Although I'm sad to report, "lost" is exactly where we ended up instead of by the beautiful, central waterfalls.
I pride myself in being a regular Guam hiker, although, by no means am I an expert when it comes to every hiking destination on the island and hiking precautions to take.
However, last weekend's hike was a humbling experience.
This was my second attempt at locating these waterfalls and although I would have bet good money that I would have found it the second time, it's a bet I would have embarrassingly lost.
Lose the pride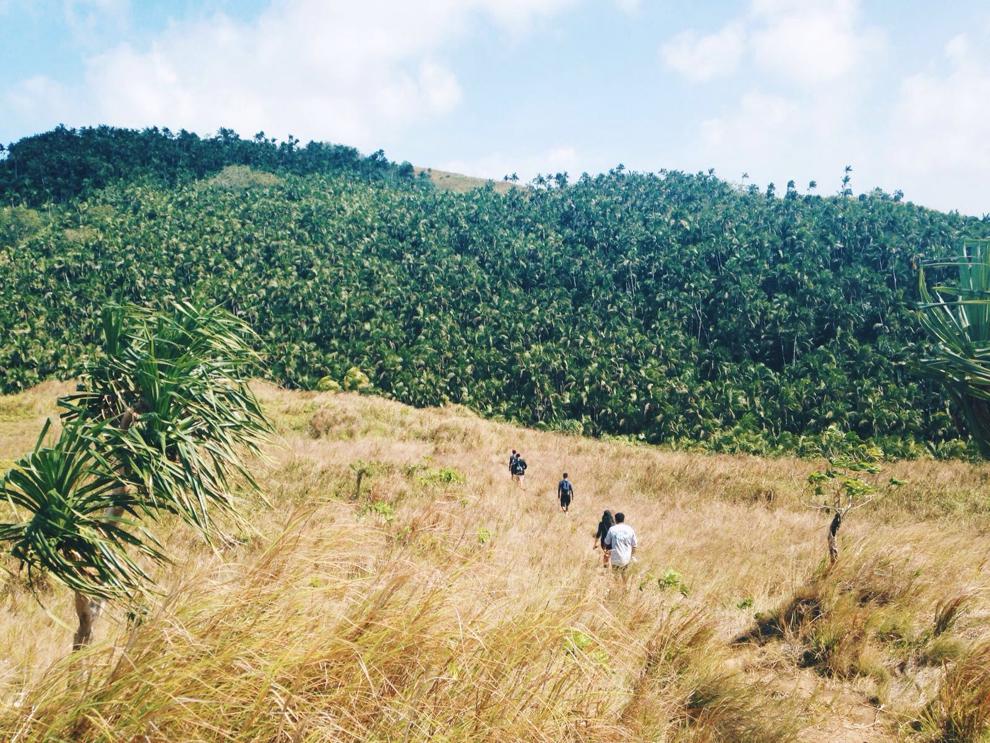 My friends Rocky, Trevor and Aubrey and I ventured into the valley en route to Mount Alutom when we passed at least three different paths heading in the direction of the waterfalls.
With my experience, I figured the paths might converge at some point, so I didn't think much of it.
We took the last trail and about five minutes later I found myself literally making my own path through 8-foot-tall sword grass. Yikes.
For the next 15 minutes or so I watched these unfriendly leaves slit my uncovered legs and arms, but I was determined to uphold my good hiking name.
We forged through as I kept repeating, "Yeah, I'm pretty sure it will clear up," and "I think we'll be there soon," without ever truly knowing if that was true. Unfortunately, my poor friends were the victims of my pride that day. Sorry, guys.
Long story short, we tried multiple different paths, including ones I made myself, until I decided to just let it go for another day. This is the first time I'd gotten lost for the second time while hiking, but there's a first time for everything, I suppose.
We ended up trekking to a shorter hike nearby that we were more familiar with to make the trip worth it, but I did want to use the experience to highlight the importance of prioritizing safety over pride, stubbornness and stupidity while hiking in Guam.
Although it's difficult to ever be truly "lost" on this 32-mile stretch of land, hikers do get lost every now and then.
If and when you decide to go hiking here in Guam, taking the necessary precautions and knowing a few survival tips can go a long way towards ensuring safety, comfort – and possibly saving your life.
Pre-hike precautions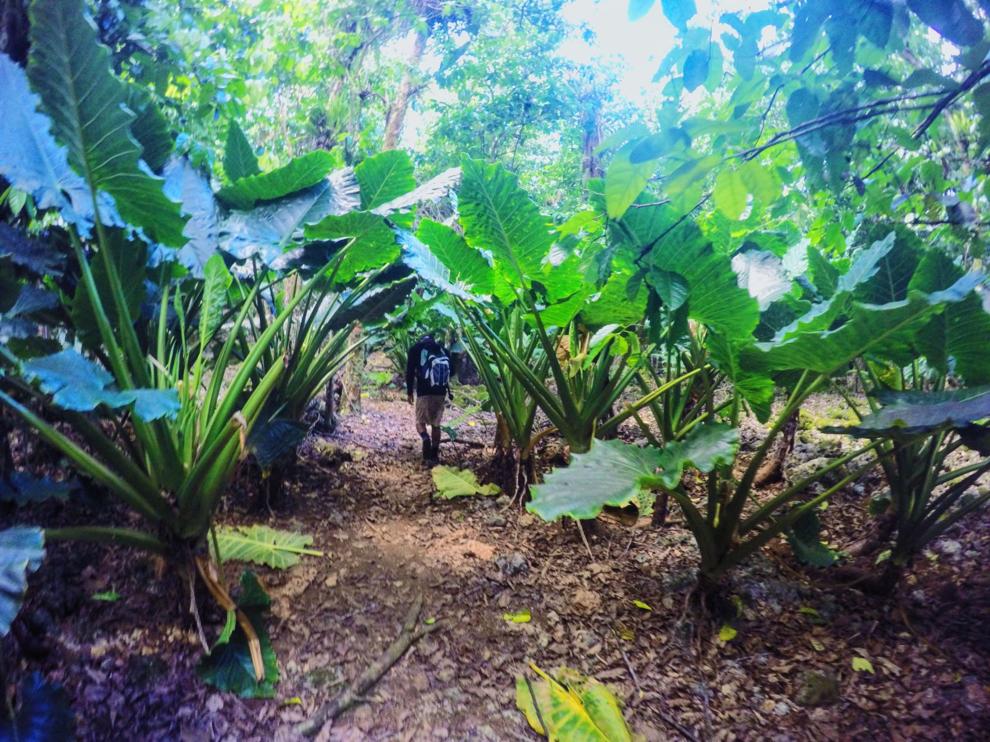 1. Let somebody know where, when and with whom you're hiking.
Make sure to tell someone where you are going and when to expect your return. Give your parents or siblings a call, send a text message or leave a note on the fridge.
State where you're going, with whom you're going and when you expect to be done with the hike.
Try to post statuses or photos on social media throughout the hike, whether through Snapchat, Instagram, Twitter or Facebook, so others might have an idea of your last whereabouts in the event you do get lost.
As far as who you take hiking, make sure to hike with at least one other person and ideally in a group.
2. Learn about your hiking route and look out for the weather.
As far as Guam hikes go, we're pretty limited on information about most hiking destinations, let alone photos.
However, you can still find useful information for some hikes, including descriptive ones to more of the well-known spots including Tarzan Falls, Sella and Cetti Bays, Mount Lam Lam, etc.
Read about the hike to be aware of any possible dangers or landmarks to seek out.
Additionally, check the local weather forecast ahead of time to plan for rainy or hot weather. With Guam's typical bipolar weather, however, you might want to plan for any kind of weather change in general.
3. Bring the proper gear, and then some.
Most Guam hiking directories lack maps, even if it's essential to the majority of hikes across the world.
You can still use Google maps on your phone. Zero in on your location at the trailhead and try to spot your trail and whereabouts along the way.
Pack an emergency kit – including disinfectants, antibiotic cream and bandages – among other health essentials.
If you know you're going on a lengthy, four-hour-plus hike, then you need to bring a lot of water. Depending on the difficulty or length of the hike, the amount of water you should bring varies. However, a good benchmark amount for any hike is at least a liter.
If you're hiking toward the end of the day, or into caves, then it should be a no-brainer to bring a headlamp or flashlights.
What to look out for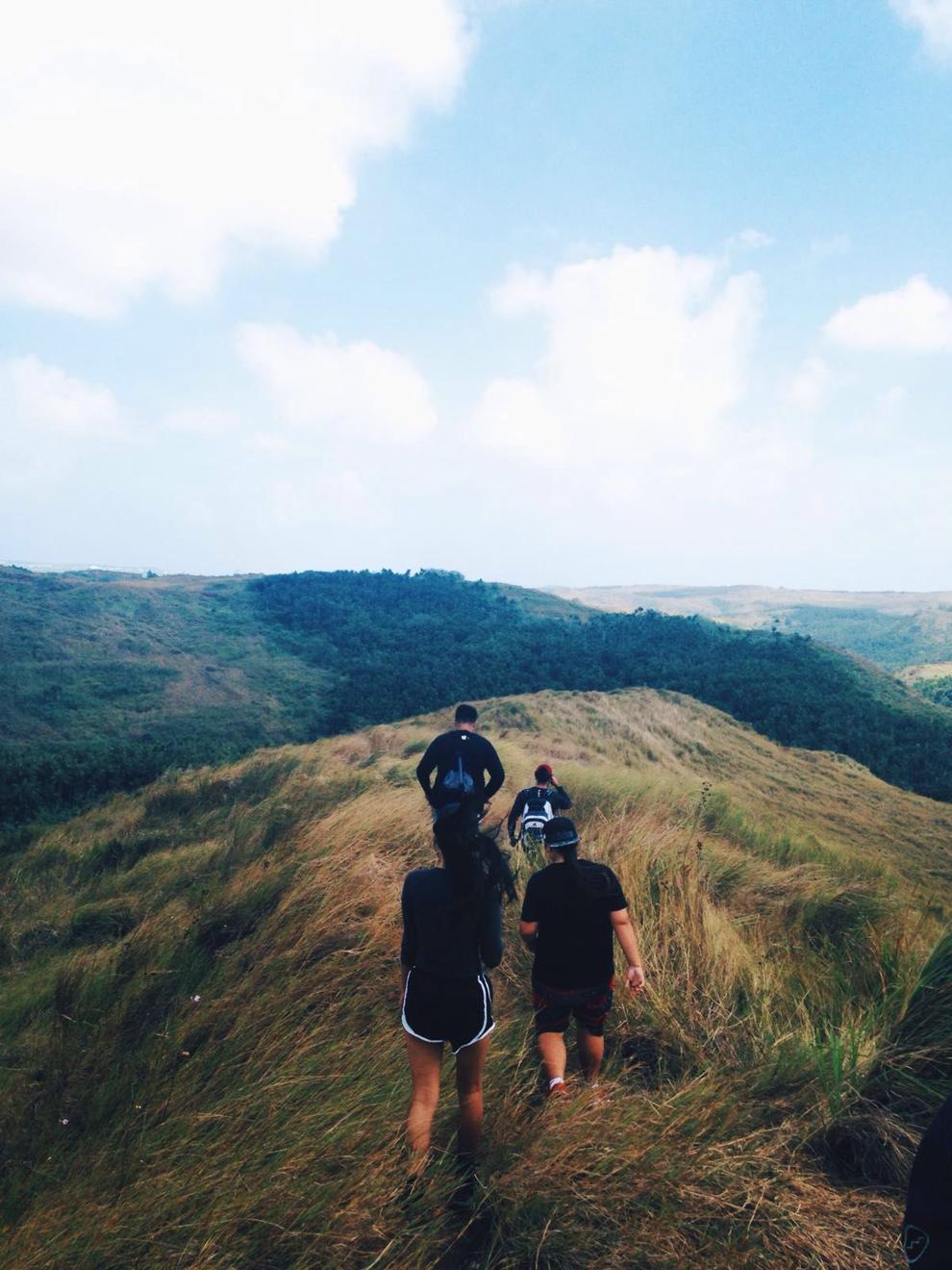 Even during the hike, there are key things to look out for that may help you avoid getting lost.
Use your phone or a camera to take photos along the way. Why not stop for a selfie every 10 minutes? Feed that ego.
Ideally, you'd take photos of the path ahead of and behind you to better indicate your route. In any case, these photos might help you remember certain spots if you happen to get lost later.
Constantly look out for landmarks that are identifiable – a long tree branch you hopped over, a small stream you passed, a large boulder near a coconut tree, etc.
These landmarks will also help to indicate where you might have been before.
In Guam, while nearly all of our trails are undeveloped, most hiking trails will have colored flags or markers attached to tree branches and trunks. They're normally a neon pink, red, orange, green or yellow.
Sometimes these markers are inaccurate, so I don't recommend counting on them to lead you to the hike destination, but they always do lead to a path. So, in the case of getting lost, follow markers to regain the path.
Lost? Just S.T.O.P.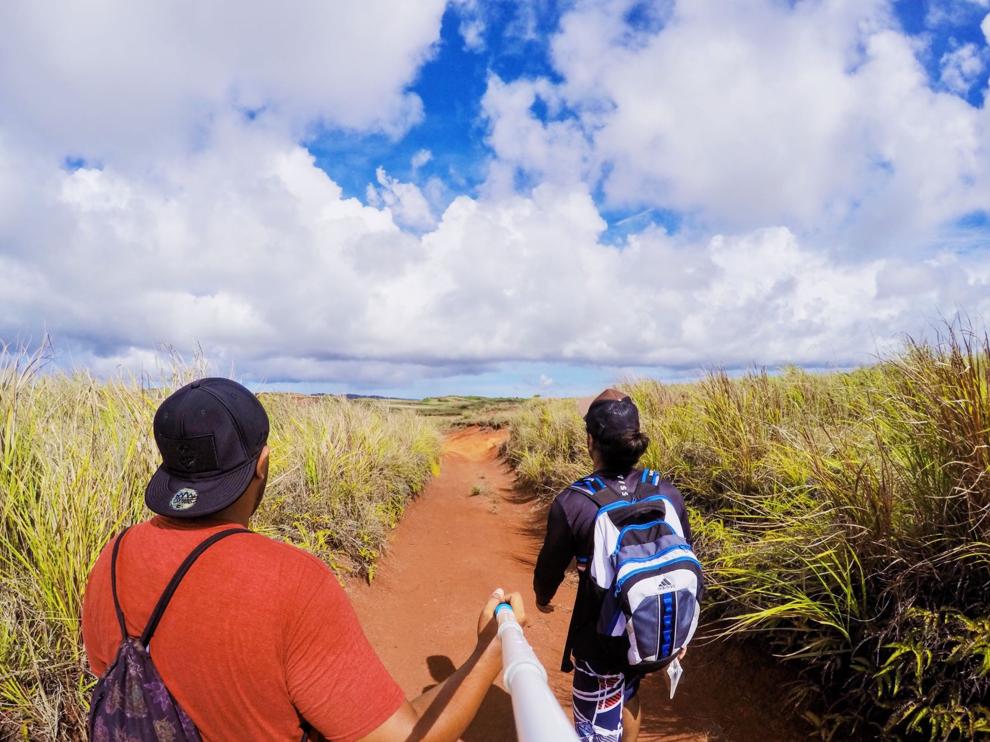 Getting lost, even in Guam, is still a real possibility. Venturing along paths you thought were right, but aren't, using an outdated guidebook or online directions, following a friend you thought knew the way even though they haven't done the hike in 10 years – these are all ways to get lost hiking on island.
If you do happen to get lost – which is always a real possibility – simply S.T.O.P.
1. Stop. As soon as you realize you might be lost, stop, stay calm and stay put. Definitely avoid panicking yourself and your fellow hikers. It's not going to contribute to a solution. Take a break, drink some water and gather yourself.
2. Think. Avoid moving forward into who knows where. Retrace your steps in your mind. How did you get to where you are? What landmarks did you see along the way? Did you take any photos along the way that might help? Where were you when you were last sure of your location?
3. Observe. Better understand your current location. What do you see around you? Where on your map do think you might be? How is the weather looking?
Take stock of your supplies and plan to conserve if you still have no idea where you might be, or if you can find your way back.
4. Plan. Don't move forward until you have a plan. If you think you might be able to retrace your steps confidently back to where you started, then that's a safe plan.
If you still have no clue where you are or what to do, check your phone and whether you have service. Call family members or authorities for help – the sooner the better.