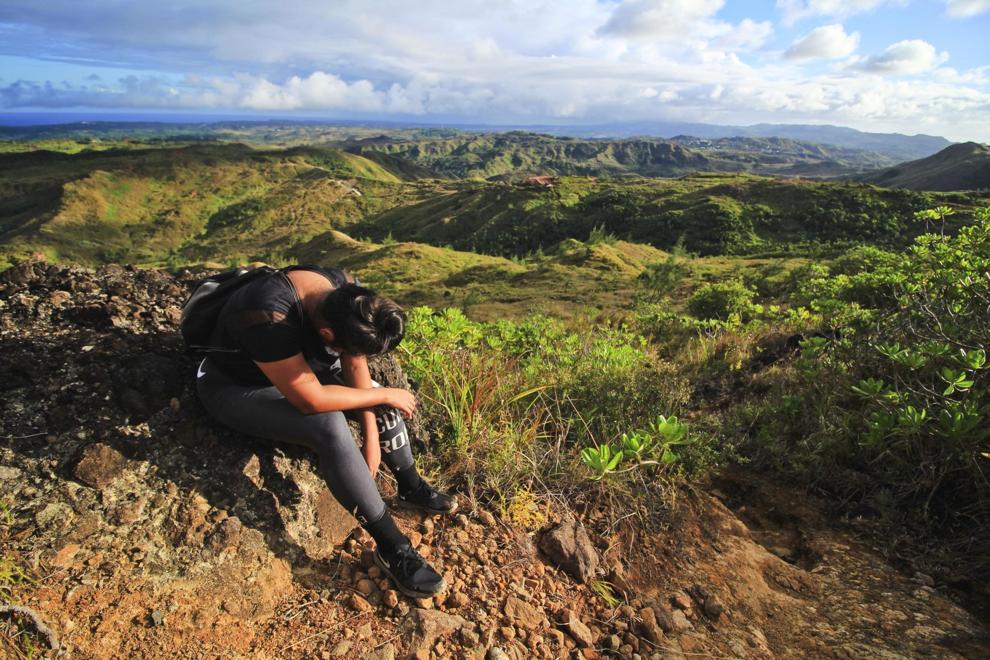 When we can come to expect accidental hiking deaths like a looming typhoon every few years, it says a little something about how we approach tragedies in our community.
Except, we've mastered preparing for one tragedy, and the other is often on a ticking clock, waiting for Facebook users to send thoughts and prayers. It's not enough.
A 15-year-old junior at Father Duenas Memorial School named Xavier Akima was hiking to San Carlos Falls in Nimitz Hill with a large group Aug. 11 when bad weather got the best of them.
Torrential rains that day poured several feet of extra water into Guam's rivers. The inclement weather conditions caused flash flooding in certain parts of the island, including at San Carlos. Meanwhile, another hiking group became stranded at Tarzan Falls.
Akima was swept downstream with the floodwater. His body was located 1.5 miles from Pago Bay Bridge three days later.
Hazardous hiking conditions
A lot of things are happening in the isolated parts of the island during stormy weather, especially by waterfalls and along our rivers and coasts.
Above the surface of the sea, waves of varying heights form in churning waters. Below, underwater currents thrash and create murky visibility.
Inland, and within seconds, river systems swell and transition from trickles and babbling brooks to life-threatening torrents that pull heavy debris downstream for miles. Adult trees and bamboo trunks get swept away, which poses another set of problems.
More debris in the river means more hazards for hikers. It doesn't matter if it's a day or a week after a heavy storm, hikers can expect to run into amassed trees or branches along rivers, and even hidden underwater.
Worse, the buildup of debris can create a blockage along the river, forming a natural dam. These typically blow over during the storm, which causes flash flooding. However, it's something to be aware of in the days and weeks following bad weather and heavy rainfall.
These dams usually break with the rush of raging water during storms, but they can hold out and break down any day, freeing floodwater that rapidly makes its way downstream to popular waterfall destinations and other riverside features.
Because of these immediate dangers, it's not safe to hike on rainy days, no matter the rainfall, nor is it safe to hike in the days following rains, even if it's dry and sunny. Remember, gray days aren't great days for hiking.
This rules out many days and weekends for potential hiking with Guam's average rainfall and spontaneous weather patterns, but remember, safety is the priority.
It's definitely better to be safe than sorry. Decide to hike as if lives are at stake, because they are. And even if you don't personally hike, caution family members and friends before they head out.
Planning and preparation
On any given day you decide to go hiking, you need to prepare. The thought you put into your preparation lessens any chance of potential tragedy.
Refer to the handy list provided to determine what items you absolutely should bring on a hike, and any extra add-ons you can fit.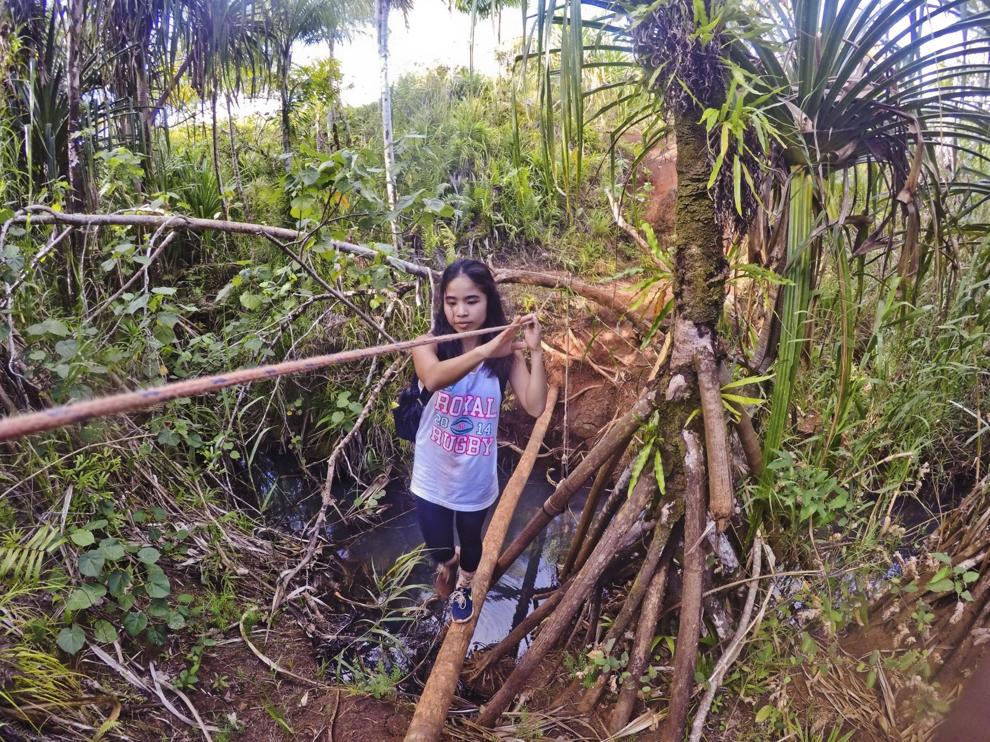 Traveling light is cool and comfortable, but when your two-hour hike turns into a six-hour step in the wrong direction, or when you're up against an unforeseen 90-degree rock wall that requires scaling – you'll wish you packed those extra gallons of water or lengths of rope.
Another way to prepare is to familiarize yourself with the area you'll be hiking as much as you can, and plan accordingly.
If you're hiking along the coast or reef, what you wear and use will be vastly different than what you'd wear and use hiking into the jungle and up mountains.
There are relatively few online resources for hiking on Guam, depending on the destination. But there are enough resources for you to get a good idea of what you might encounter on the hike, and what to look out for.
Search the name of the hike online and find out how long the hike is, including the time to get there and the mileage covered.
Consider the difficulty, changes in elevation and whether there are any special conditions, including walking along the reef, through deep water, up or down steep inclines, and into dense jungle or large cave networks.
These extra precautions are absolutely necessary on Guam due to the island's undeveloped trails. In the continental U.S. and across the world, nature trails are often widely developed, meaning they're maintained regularly, have clearly defined paths and provide signs indicating the way. Some might even have paved pathways, stairs or handrails.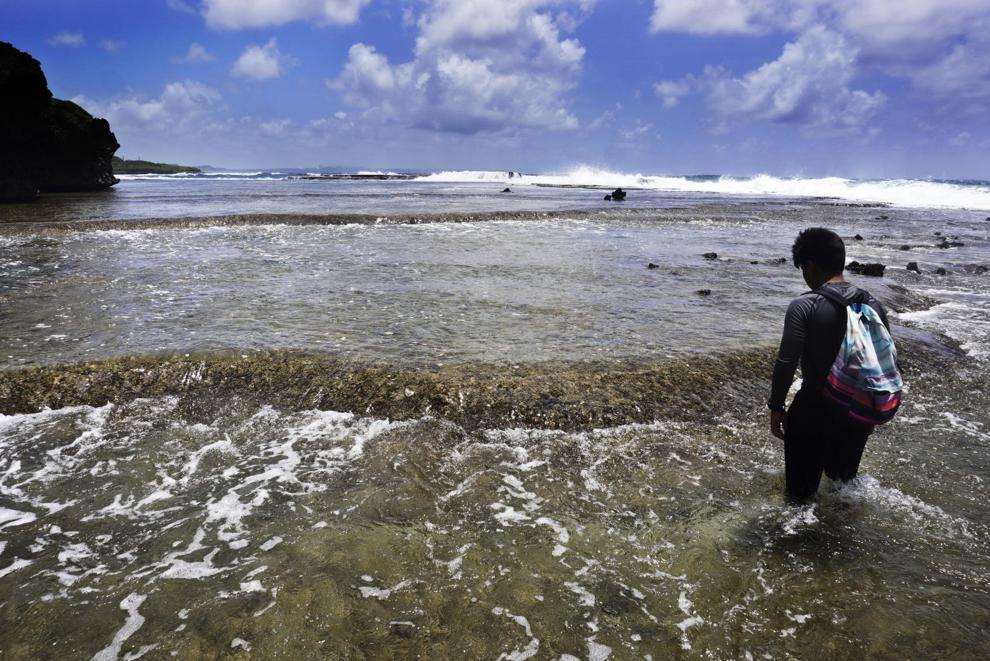 The only developed hiking trail we have on Guam is 1,000 Steps in Mangilao, where the staircase and handrails come courtesy of the U.S. National Park Service.
Developed hike trails are not a luxury we're largely afforded on Guam, and why not? This is a contested option, as some hikers prefer the free range and authentic outdoor experience away from modern amenities.
But with recent tragedies, and likely more to follow, it's something to consider as a safety measure that could potentially save lives in the long run.
First steps for safety
This slight solution can evolve over time with progress made here and there. The first step should be providing proper signage at trailheads, to include warnings and pertinent safety information.
At most public beach parks, signs indicate where and when there might be hazardous surf. Some signs indicate what areas of the beach to avoid, too.
This is a simple, inexpensive step to instilling awareness in hikers. If we start by erecting signs at popular hike trailheads such as Sigua Falls, Pågat, Mount Jumullong Manglo, San Carlos Falls and Lost Pond/Shark's Hole – where there have been deaths and serious injuries sustained in the past – a last-minute reminder of the hazards ahead can serve to help hikers before they commit to their trek.
And this works for various reasons. Every hike is different and comes with its own hazards and obstacles. Waterfalls, while more impressive after heavy rainfall and during the rainy season, come with increased potential for danger.
Flash floods are more likely to happen during the rainy season or after heavy rainfall in general, and hikers should be aware of that before proceeding.
Hiking along the coast or reef is always hazardous, but it's safest to hike during a low to negative tide. Hikers quickly checking tide charts before proceeding along the coast could go a long way to preventing accidental drownings.
If hiking along the coast, search "Guam tide charts" online and figure out when is low tide, and try to hike then. You can also search for Guam's tide chart at Tideschart.com or Tide-forecast.com.
Hikers should also remember to check the National Weather Service for updates on local weather in real time. The NWS issues storm watches, warnings and advisories that pertain to hikers. Search for the website and follow it on Facebook.
To go the extra step, signs could also include hazards and obstacles found on specific hike trails that hikers should be aware of, including steep drops, walking through water, etc.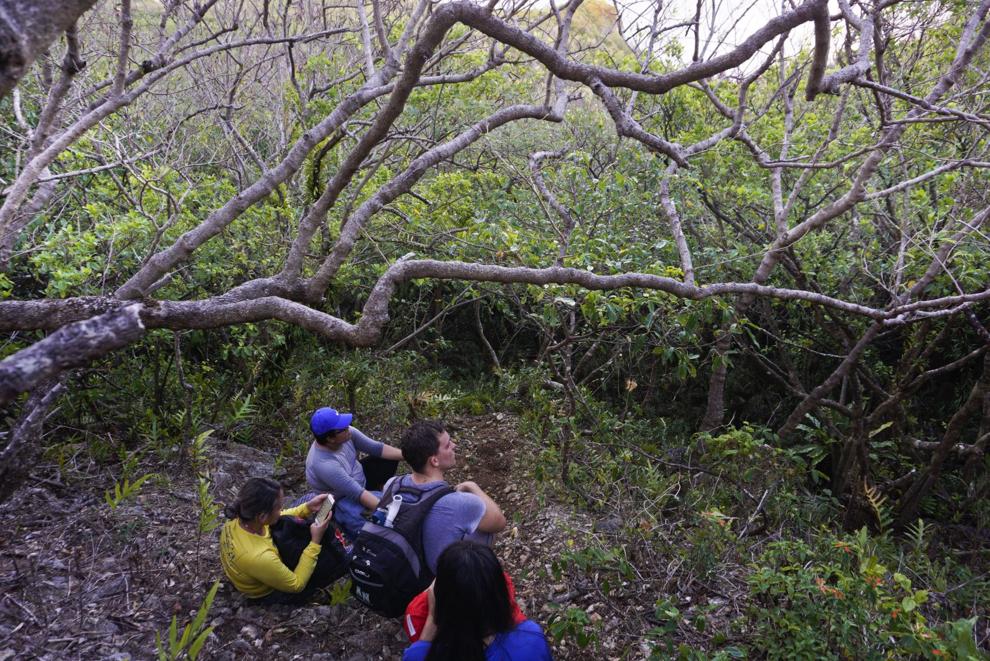 In the future, as signs are placed at hike trailheads, we could move to installing permanent arrow signs, indicating the right way along hikes. This would help hikers avoid getting lost en route and on their return.
It doesn't have to be costly, either. A sign could be placed every 200 to 300 feet, or as needed.
Lastly, throughout tragedies on our island, the best thing we do is stick together. We are our best resources, and we need to lean on one another more often.
Dave Lotz, a veteran hiker of Guam and the Northern Mariana Islands, created a Facebook group called "Guam Hiking Safety" as a resource for local hikers and their families to connect and share useful hiking tips.
"We need to improve the safety of Guam hikers," Lotz said in the group. "Every life lost should not have happened."
The group has 500 members and counting, offering a wealth of knowledge when it comes to hiking safely on Guam. This is a resource we should embrace and a discussion we should encourage as a community in order to avoid future tragedies. 
Lotz invites the island's hiking community and their families to join the group and contribute to the conversation.