On Christmas Day, I was having a conversation with a cousin who was visiting home for the holidays. He's attending college in Hawaii and is set to graduate next spring.
He's on the more reserved side of our rambunctious family and ever since we were kids, he's always seemed untethered from his surroundings.
I know deep down that he loves his family and home, but after graduating, he's hoping to plant himself in Ohio for "better opportunities." That's when things got heated.
For quite some time, we went back and forth about Guam and our place in the world. He spent the past four years away from home – aside from the few winter and summer months he comes home to visit – and now he wants to move even farther away, for even longer.
In my beginning arguments, I admit I felt disgusted. People like my cousin are part of the reason I started Spots on the Rock – because of "small-island mentalities" that paint Guam as a Third World outpost in the middle of nowhere, where life is sad and stagnant.
For too long, we've stranded ourselves mentally on this "rock." We've grown to convince ourselves of certain untruths.
"There are better opportunities out there." "There's nothing here for me." "It's too small of an island to have a good life."
Through my senior year of high school, all I would ever hear about is people leaving to "better" places to do "better" things that they "can't do" on this "small rock" of an island.
Even back then, I had a heart for Guam, though I'll admit for a time I was in the same boat. I dreamed of exploring the world and attending college abroad, but the more I thought about it, the less I saw the need. It wasn't one.
I ended up staying on island to attend the University of Guam, and I took my first steps into the boonies during my first semester.
Going 'off-island' on Guam
Slowly, but surely, I started crossing off hikes east to west, north to south. I couldn't believe some of the scenery!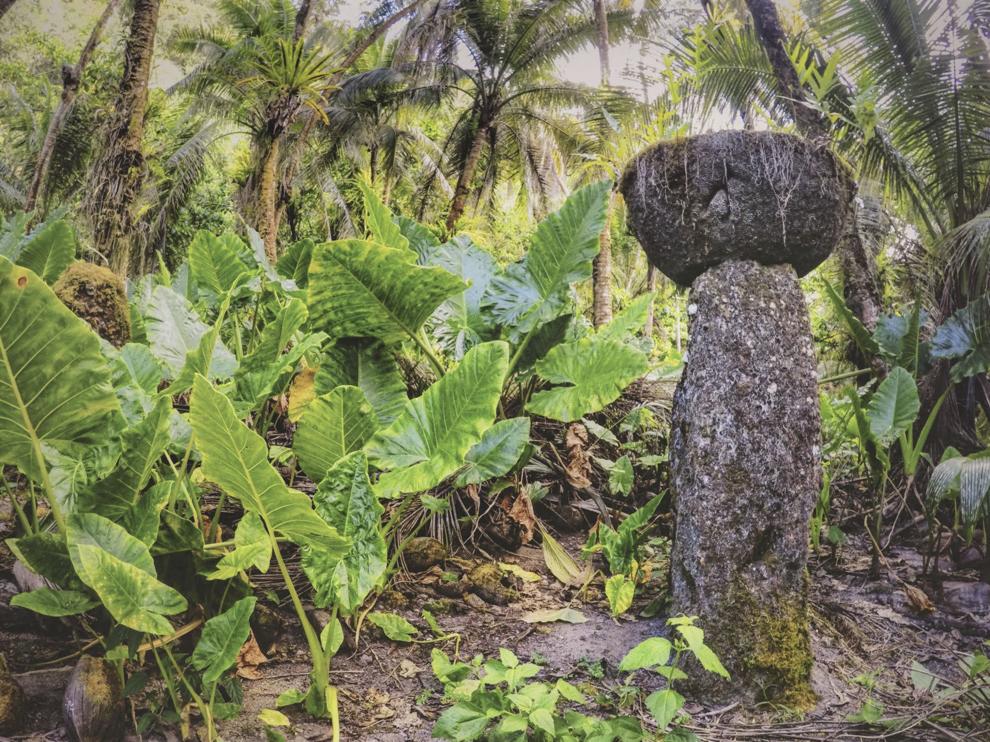 The northeast coast, between Gun Beach and Tanguisson Beach, resembles the rocky shores of the United Kingdom.
The moss-covered, limestone jungles of Finegayan, near Double Reef Beach and Haputo Beach, appear as an enchanting, spiritual entrance akin to the thick Amazonian forests of Brazil.
The "Badlands" of southern Guam, seen in the isolated mesas of Inarajan, showcase the island's rustic and desolate desert-like scenes, easily comparable to the lonely, tumbleweed deserts of the Western United States.
Atop the mountain range of Mount Lamlam, there are fields of cattail reeds and vibrantly-colored flowers seen nowhere else on island, similar to the lively fields seen in "The Sound of Music," which is set in Austria.
Even the remote shores of southwestern Guam, between Umatac and Agat, provide stunning views of a part of the island unfamiliar to most – crossing over volcanic sand beaches and unique rock formations as uncanny as those seen in the "Jurassic Park" films.
I could go on about spots that transcended Guam and took me "off-island" in a way and, over the course of that year, I had become so grateful for Guam and all it has to offer. I just had to share!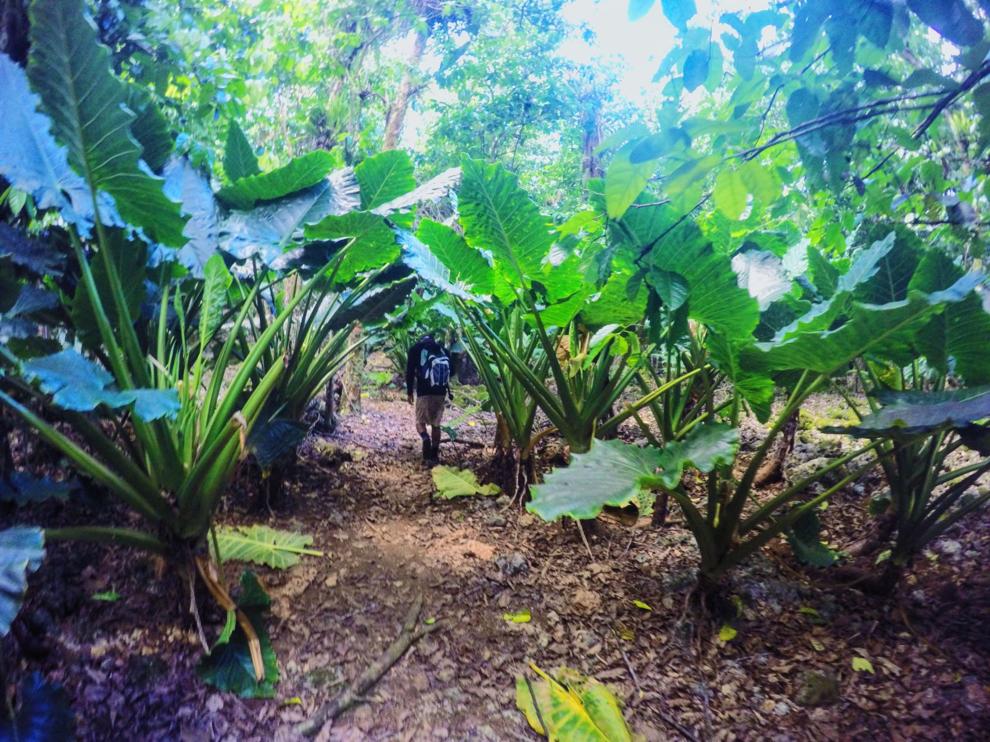 That's when I started Spots on the Rock. I wanted to share what we have – and I wasn't alone either.
Throughout the years, countless other photographers and artists, inspired by the landscapes of Guam, were also driven to share the inner and outer beauty of the island through their work.
Today, you can see the island's jungle depths and outer coastlines plastered among many business walls and being shared with hundreds and thousands of people online.
A contender in the world
I didn't necessarily advocate all this to my cousin, who was convinced he was stranded, against his will on an island in the middle of nowhere, with nothing to look forward to.
Sure, maybe 20-plus years ago, you could leave Guam with honor and a sentimental sendoff, in the hopes that you would return to give back through a newfound education and worldly experience that wasn't available on island.
However, that sentiment no longer holds true today. You can receive a good education on Guam. You can get a good job on Guam. You can have a good life and reach out for good opportunities on Guam. You can do it all!
No longer should we believe that we're stranded on this rock with little to do and little to see. In three days, it will be a brand-new year – if you haven't entered the new millennium, it's time to start packing!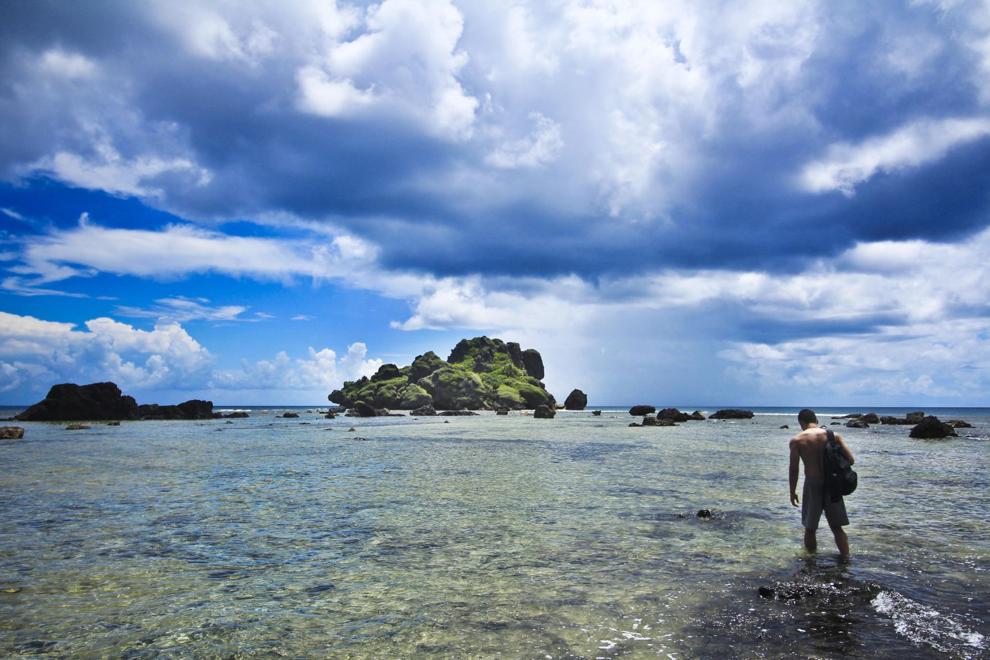 Stop limiting yourself to the hopes of someday getting "off the rock." It's fine to go off and see the world – after all, there are some opportunities that require relocating – but don't leave the island simply because you think it's too small for your big ambitions. It doesn't have to be.
Over the years, we've seen great things come from this small island. Beauty queens and kings represent Guam in international pageants, local bands and singers stream airwaves across the globe, sports teams hit home runs abroad, small businesses boom with the backing of the community and even your average, everyday citizen contributes to a Guam we all want to share.
Although we live on an island that's a mere 32 miles long and 8 miles wide, islanders have proved time and time again, in countless ways, that Guam can be a big contender in the world.
Banishing 'small-island' mentalities
With my cousin, I eventually conceded defeat because at the end of his day, he's going to do what he wants. He's entitled to live the life he chooses, whether it fits with my values or not.
Everybody is entitled to the right to live the life they want, but don't discount our humble island in your pursuit of big-city dreams.
For centuries, we have learned to live with the resources we have, and those who have come before us have led the way in creating a Guam that no one should have to leave for a "better life" or "better opportunities."
As the new year approaches, with renewed resolutions and eyes turned toward the future, let's banish our "small-island" mentalities to a deserted island of their own.
Let's continue the work of our mothers and fathers – and their mothers and fathers – in raising an island that no one feels the need to leave.
Let's continue to spotlight the people who work tirelessly to make Guam great, and let's discover the places that keep us uniquely inspired.
As 2018 dawns, let's come together as a community to cherish and protect our lands and sea, and we can't do it alone. As the English poet John Donne once wrote: "No man is an island entire of itself, every man is a piece of the continent, a part of the main."
Let's all do our part to share the greatness of Guam with everyone we know – even if it's just your cousin.