This week we take a break from exploring any particular nook or cranny of Guam, to take a closer look at the trails we've been traveling on and what sets them apart from anywhere else in the world.
For some hikers, the destination makes the trip worthwhile. Those who have trekked the long distance to isolated Sigua Falls, or who have trudged through rough river water to reach Cetti Falls, can agree the payoff for some hikes is being able to say, "I made it."
For others, the payoff is the trip. While the peak of Mount Jumullong Manglo is impressive, angled views along the journey provide breathtaking moments throughout the uphill journey and across the mountain. The low-lying coastal trek to Sella Bay is an adventure that is on par with something out of "The Jungle Book."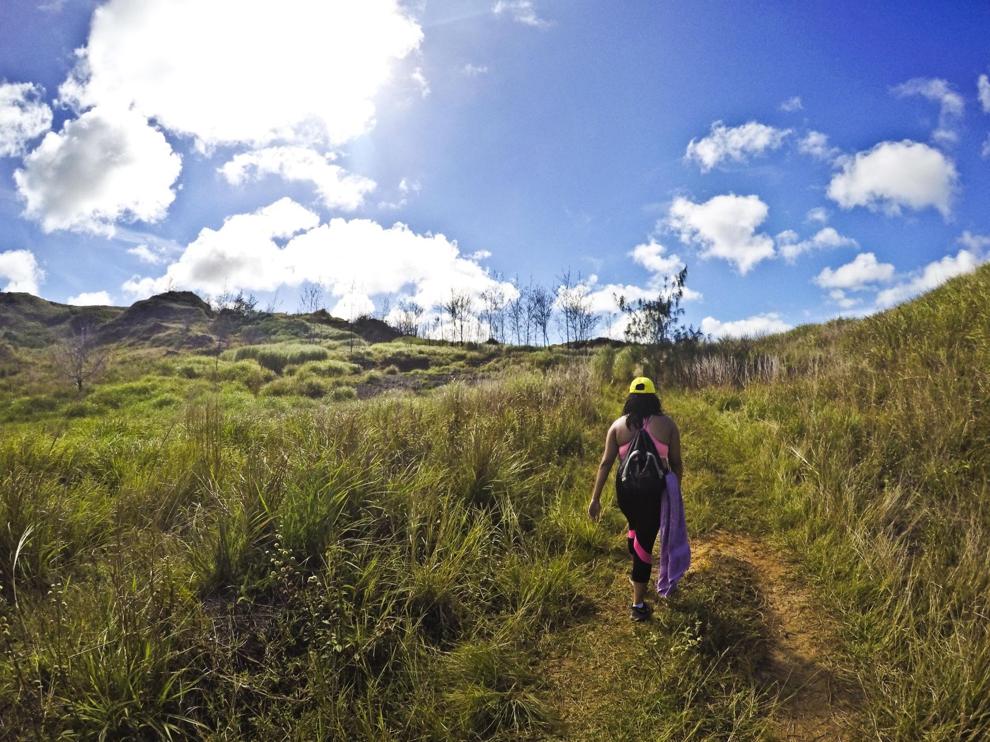 Passing by fields of wildflowers on the way to Tarzan Swim Hole feels like something out of "The Sound of Music," and walking miles over remote, white sandy beaches to Lost Pond and Shark's Hole renders a picture of what castaway Robinson Crusoe's life might have been like on a desolate island.
Many of these and other vivid, movie-like scenarios and fictional storylines come to mind when walking Guam's trails because they are undeveloped, for the most part.
Incremental industry
In fact, the majority of Guam's hikes are undeveloped, meaning most of them have remained untouched by human development and have peacefully existed as they have for centuries.
The same Tarzan Falls you trek to for water fun today is the same waterfall the ancient CHamoru might have used as their source of drinking water, and the Talofofo Caves systems you explore today are the same rocky dwellings formed when Guam erupted from an underwater volcano (or something like that).
With the industrial development of Guam over the past 75 years – stemming from the rebuilding of the island after World War II – you see many residential areas and businesses erected over land that used to be claimed by nature.
While this isn't necessarily a bad thing for Guam, each and every year we develop more land, leaving fewer areas on this tropical island truly untouched by human hands.
But what if those few areas were to be developed?
What if the grassy trail to Fonte Dam was paved over with a road for people to simply drive there? What if huge, beaming lights were installed in the Pagat Caves?
What if the only pristine, completely natural lands left on the island were touched by human hands to serve exclusively human needs?
Whatever happened to cultivating a sense of adventure and wandering where your wifi signal goes weak?
'Mt. Lam Lam Nature Tour'
Certain individuals might marvel at a paved path – complete with handrails and any other unfathomable amenities – to any particular hiking destination as a great idea.
Sure, it's convenient, safer and would probably take away much of the difficulty of any given hike  – but where is the sense of accomplishment and adventure in that?
A local politician has thrown out the idea of investing at least $1 million into creating a '"Mt. Lam Lam Nature Tour."
Without any further details, it's quite easy to paint the picture of what this "nature tour" might entail.
You're looking at the development of Guam's highest peak – adorned with several wooden crosses – where hundreds of Guam's Catholic residents make their annual Good Friday trek.
People of all ages, weights and abilities are able to push themselves up this mountain, enjoying a good breather with a natural landscape that again takes their breath away.
These residents – along with hikers throughout the year – make no complaints of the trek, nor have any proposed developing the mountain to make their adventure easier.
When a recent story in The Guam Daily Post published the announcement of this proposed nature tour, residents took to the comment section to air their thoughts.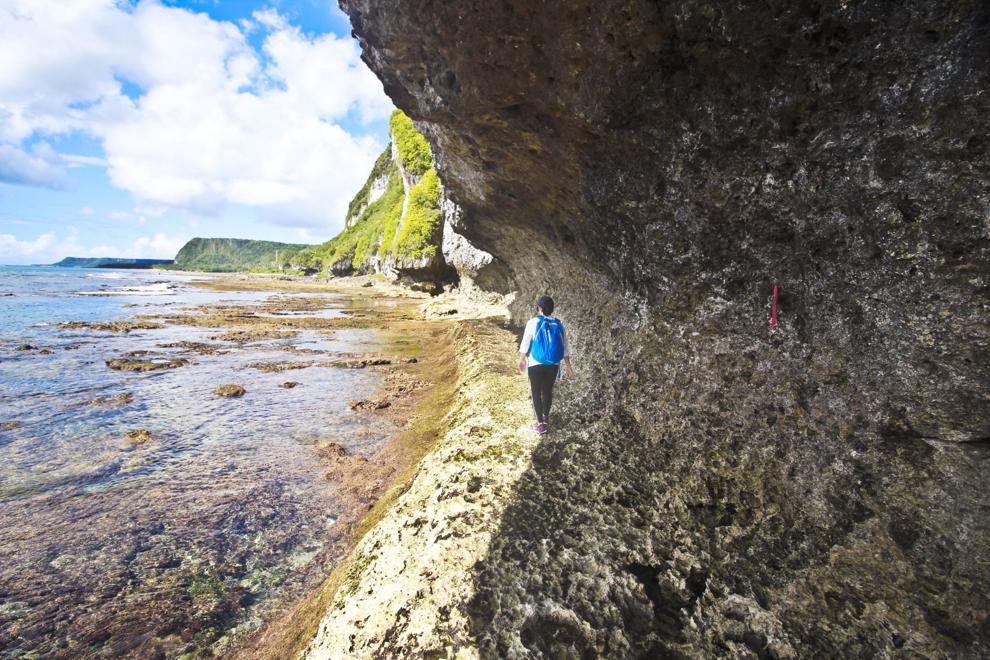 Improving local hiking trails
Most seemed to be concerned about the spending habits of local government, while some were worried about general overdevelopment in Southern Guam, and others projected that Mount Lam Lam would be left with graffiti and litter.
In any case, developing any kind of nature tour at Mount Lam Lam – or any other hiking trail for that matter – seems like it wouldn't sit well with many islanders.
If anyone in Guam wants to make any kind of improvements to our hiking trails, then we offer two very simple, cost-saving suggestions:
1. Provide better signage and other trail indicators to better designate the way.
It's not a common happening in Guam, but hikers do get lost sometimes. They get lost for a variety of reasons, but one reason is very likely the fact that the island's hiking trails are not developed, and thus undesignated.
Unless hikers own the island's sole trail-hiking guidebook (which is no longer sold in stores) or are traveling with someone who has done the hike before, then it would be quite tough to feel confident on any given trail.
Without being extravagant, simple arrowhead signs designating the right direction on a hiking path would be appreciated by many.
2. Maintain hiking trails by clearing heavy brush and trash.
The hiking community in Guam is one that truly appreciates beauty, and the evidence of this is the scarcity of trash!
From the most popular hikes to the least known, along most of the trails in Guam the one thing you'll rarely find is trash.
While this is seemingly not a problem, it would be nice if there were designated groups who could further maintain our trails. Aside from picking up the occasional left-behind litter, it would be great for heavy brush to be trimmed along hiking trails as well.
These isolated paths are not routinely bush-cut or mowed. The only reason most of them still have visible paths is due to the foot traffic they receive. However, these trails become overgrown and might block certain viewpoints or make for a tougher trek.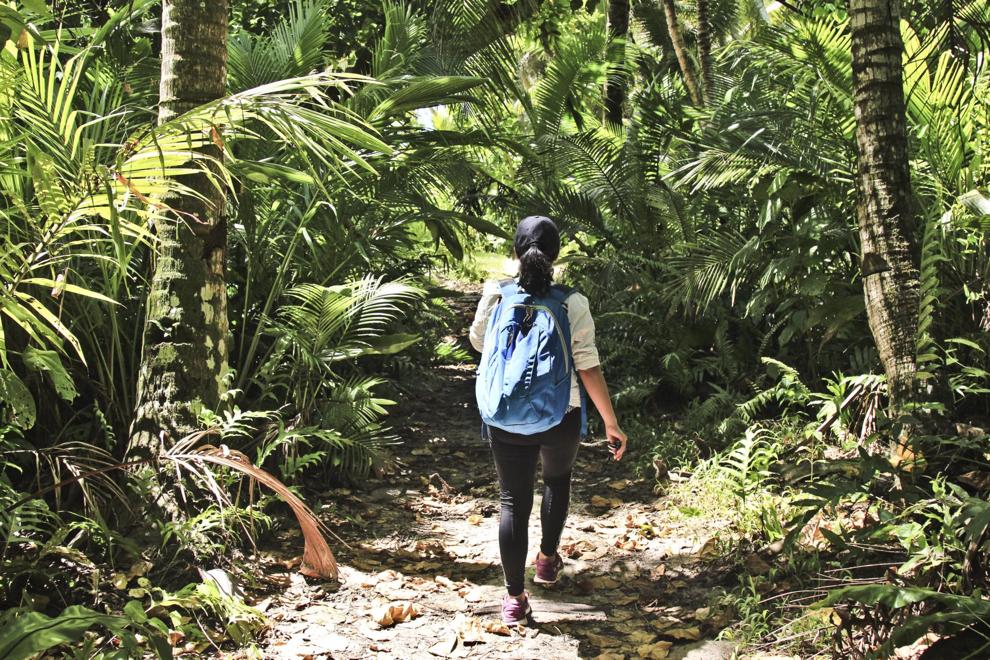 Keep the wilderness wild
Clearing these trails of trash and heavy brush every now and then would do a great service to the hikers of Guam who look forward to enjoying fresh air, water and amazing views – no trash included.
What would be a disservice to the hikers of Guam is turning their trails into nothing more than another tourist attraction.
For the most part, we're happy with the lack of development near our mountains, caves, waterfalls, swim holes, coves and coasts.
As long as our wilderness is kept wild, Guam's hiking experience will remain something for all to enjoy.
Nationally acclaimed author Cheryl Strayed understood this sentiment in a book she wrote about her hike along the United States' Pacific Northwest.
Her book, "Wild: From Lost to Found on the Pacific Crest Trail," describes her 1,100-mile hike over mostly undeveloped trails.
"It had nothing to do with gear or footwear or the backpacking fads or philosophies of any particular era or even with getting from point A to point B," Strayed wrote. "It had to do with how it felt to be in the wild. With what it was like to walk for miles with no reason other than to witness the accumulation of trees and meadows, mountains and deserts, streams and rocks, rivers and grasses, sunrises and sunsets. The experience was powerful and fundamental. It seemed to me that it had always felt like this to be a human in the wild, and as long as the wild existed it would always feel this way."