Sometimes the best prizes take a while.
That was the case for these students who won competitions in 2017 and with them the opportunity to name two snailfish that had gone nameless since being discovered by scientists in the 1980s.
"You can't just name them John and Elizabeth after your best friends," said now-retired biology teacher and creator of FishBowl Linda Tatreau. FishBowl is an annual academic challenge focusing on all things marine and open to all high schools in Guam and the Northern Mariana Islands.
One fish was named by the winning team of FishBowl 2017. Team Tataga from Okkodo High School won that year's competition and the honor of naming an unnamed species of fish.
Alyssa Roces, along with her twin sister Aliana, and their teammates, gave their species of snailfish the name Paraliparis kadadakaleguak.
"It's really cool," she said of the opportunity to name the fish. "I was with my team, and as a team we all gathered around and put our ideas together."
She said they decided to add a little CHamoru language since the fish are found close to Guam.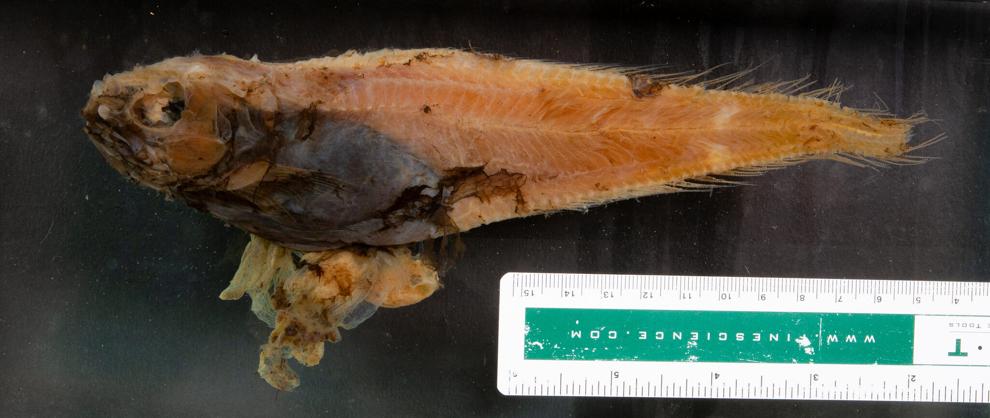 "We were looking at the pictures of the fish and focused on the features, especially the short rib bones," she said. "One of my team members was asking for help from a CHamoru language teacher. We came up with the name Paraliparis kadadakaleguak.
"We liked that the name focused on the fish and was cultural, but it's also fun to say. It's like a tongue twister, almost," she said.
Now a Guam Community College student studying visual communications, Roces said she appreciates the experience that being in FishBowl competitions afforded her.
"I hope there are more competitions like FishBowl and that more students participate," she said.
'Echong pachot'
Tatreau said later that same year, they established a competition to name the second fish. The contest was open to all students of Guam and the Northern Mariana Islands.
Aydan Charfauros was a fourth-grade student in 2017 when his teacher, Stephanie Cruz at Tamuning Elementary, told him about the contest. Aydan submitted the winning entry of Paraliparis echongpachot, which highlights the fish's distinct mouth.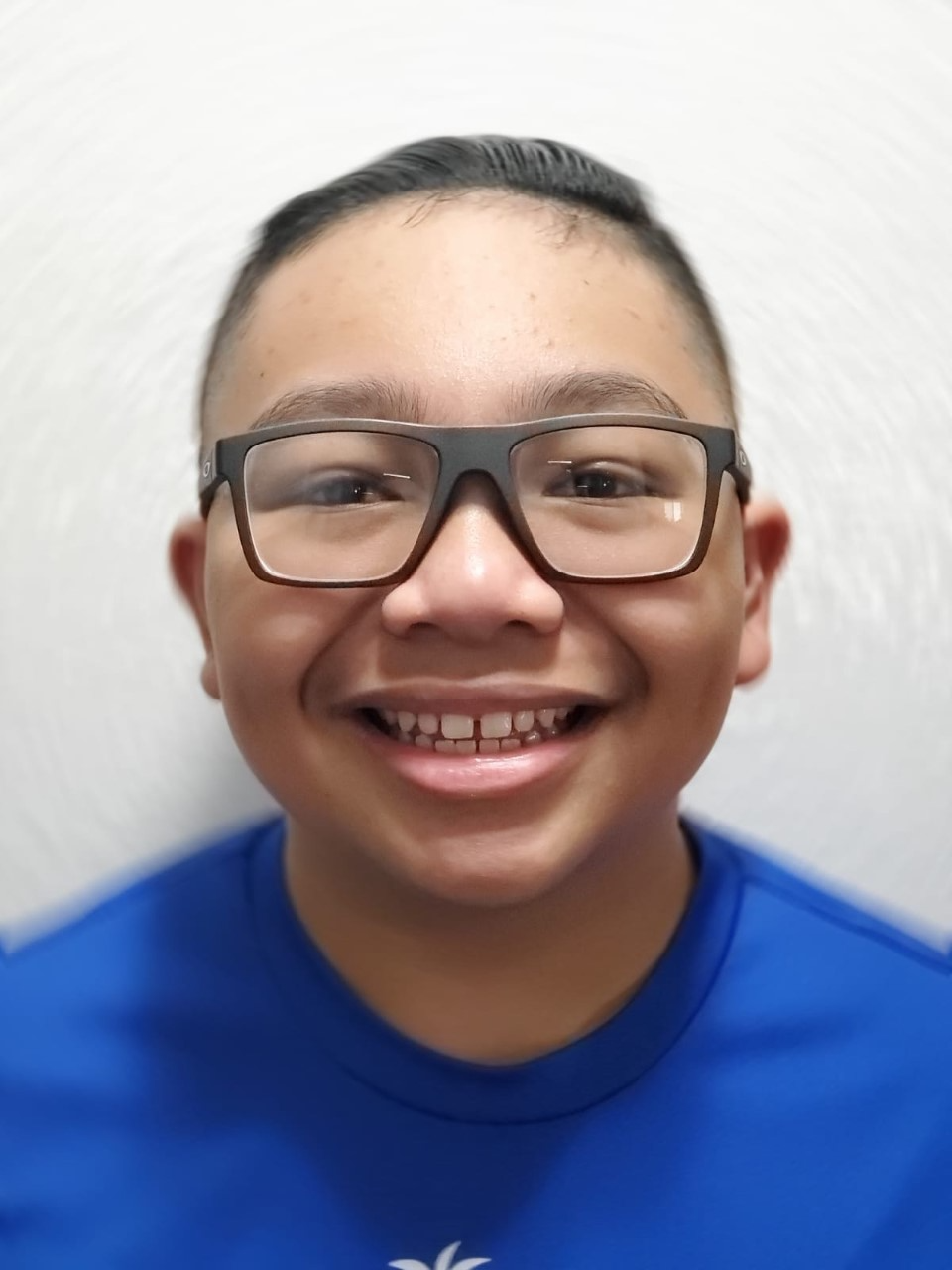 "Honestly, it's really exciting and I'm humbled," said the now-13-year-old Charfauros. "I never thought I'd be able to name a species of snailfish – or any living organism, for that matter."
He said he chose the species name "echong pachot," which means crooked mouth in CHamoru.
"I chose that name because when you look at the fish it looks like a tadpole in the body but the mouth ... the under jaw looked crooked and I was trying to describe it," he said.
Charfauros, who now lives in South Dakota, said: "I do want to say thank you to everyone who supported me, especially Mrs. Stephanie Cruz. It's really humbling and a big opportunity to name a species of a fish."
What's in a name?
Before a fish can be named, it must be established that they are a distinct and un-named species, Tatreau said.
"With over 400 described snailfish species in 30 genera, that is a difficult task," she stated. "Snailfishes are found worldwide, in every ocean from shallow tide-pools to the deepest fish ever seen – that deep fish has been seen on camera in the Mariana Trench at 26,722 feet, but never caught. Its nickname is the ethereal snailfish but it cannot get a scientific name until a specimen is caught, brought to the surface and examined. Snailfishes have long, tadpole-like bodies without scales ranging in size from 2 inches to 30 inches. Most species live on the bottom and prefer cold water."
The newly named snailfishes were collected from a range in depth of about 2,900 to 3,900 feet by Bob Moffitt and his friends at the National Marine Fisheries Service, according to the press release.
Deep-water traps were set in areas near the Mariana Islands of Anatahan, Saipan and Tinian. Traps were also set at Arakane Reef (west-northwest of Saipan) and Esmeralda Bank (west of Tinian). Shallow water snailfishes are well known and the deepest fishes are getting public notice, but much of the midrange snailfishes remains a mystery.
Liparidae is the family of snailfishes and the newly named fishes are of the genus Paraliparis. With support from Bruce Mundy of the National Oceanic and Atmospheric Administration in Hawaii and Dr. David Stein with Oregon State University, students from the Mariana Islands were given the opportunity to give the fishes their species names. Stein and Mundy named a third species, Paraliparis marianae, after the archipelago in which it was found.
"Names for new species have traditionally been formed from Greek or Latin words, from the names of people who collected the specimens or from the names of other scientists to honor them," Mundy stated in an article posted on the Oregon State University website. "This has resulted in Euro-American names for species worldwide, a practice that is regarded by some to be colonialist or imperialist. In recent years there has been a movement to form new names from the languages of indigenous people in the areas where new species are found, to reconnect taxonomy to them."
Stein, a globally recognized authority on snailfishes who has described more than 100 liparid species, says a goal when trying to invent a name is for it to be "euphonious."
"You want a name that sounds good, and I particularly enjoy kadadakaleguak," he said. "I just love it."