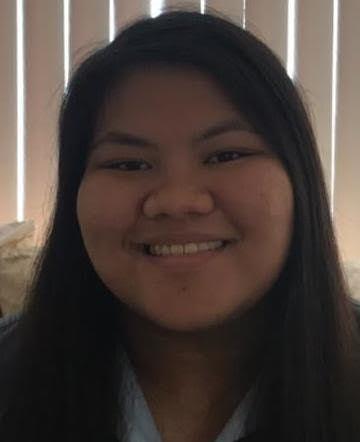 Weeks have passed since Guam's Catholic high schools held their songfests, but memories of music and camaraderie remain.
Songfest is an annual event held by each of the Catholic high schools where each class sings an array of songs in a night of celebration and talent.
Academy of Our Lady of Guam
For the Academy of Our Lady of Guam in Hagåtña, songfest has been held every year since 1968. This year's songfest, held in February, marked the 51st anniversary of the event, which was bigger and brighter.
In 1968, the Academy held its first songfest as a competition between homerooms. Each homeroom was to compose one original song that would be performed during an activity block in the school's gym. The winner would be chosen by a panel of judges trained in music and dance.
If it proved to be successful, it would become a regular Academy staple. It did.
As the years progressed, the event was moved to larger venues because more parents and families wanted to watch the girls perform.
"They only sold so many tickets (in the gym) because of the fire safety code," laughed Mary Meeks, the principal at AOLG. "Parents would come and say 'This is my daughter's senior year,' but they came late to buy tickets so they ran out."
Eventually, the event was moved to the University of Guam Calvo Field House, and the format of the competition changed.
Now, the songfest is a competition between grade levels. Each grade level must perform five songs (a walk-on, parody, borrowed, original, and walk-off) that are judged by a panel of distinguished judges.
Madison Mafnas, the president of the Class of 2019, said that although songfest is a competition, coming together as a class and having a good time is the best reward of all.
"Our practice is mostly goofing around, and occasionally we sing and dance," Mafnas said. "It's a good bonding experience."
Meeks reflected on how songfest has been an AOLG tradition. "We started out with a little thing and didn't realize that would be around 51 years later," she said.
Father Duenas Memorial School
The tradition of songfest is a treasured event that allows students who attend Father Duenas Memorial school in Tai, Mangilao, to embrace their artistic abilities.
It is a longtime tradition that the four classes gather one night a year after weeks of preparation to fulfill a night of performance and laughter.
Byron Blas, a 12th grader at the Phoenix campus, said, "Songfest is an integral part of the school year because it allows for each of the classes to bond." The National Honor Society president treasures his three years of the colorful experience.
In March, the Friars gathered in a celebration of art as they showed the passion and hard work they had put in to perform well for the island.
Notre Dame High School
Songfest has been an annual celebration at Notre Dame High School in Talofofo for decades. The tradition began as a little competition between students in the mid-1970s to compose a school song. The winning song became Notre Dame's alma mater and has been sung since 1976.
The tradition has extended into an entire school community event, but that friendly competition is just the same. Notre Dame students dedicate many hours to compose an original song and choreography in preparation for songfest day.
In past years, songfest has been held at the Father Duenas Phoenix Center, but because the event continues to grow larger, it was celebrated in March at the University of Guam Calvo Field House.
When all class performances are done, students spread throughout the venue and alumni are asked to stand up on the stage once again. The alma mater, written by Dorothy Perez-Harris and the late Louise Baza from the class of 1977, is sung and fills the room with its beauty.
"The song depicts the life of a Notre Dame student," says principal Mariesha Cruz San Nicolas. "To uphold the glory of Notre Dame, our lady, in service to our community and one another."
Thus, songfest symbolizes a proud musical tradition that each of Guam's Catholic high schools has celebrated for generations. The beauty in each performance is something that is long remembered.