EDITOR'S NOTE: This year's youth journalism program, The Scoop, is starting. We have 12 students representing public and private schools who bring a range of ideas, skillsets and experience to the program. We're grateful to have their partnership and are looking forward to working with them.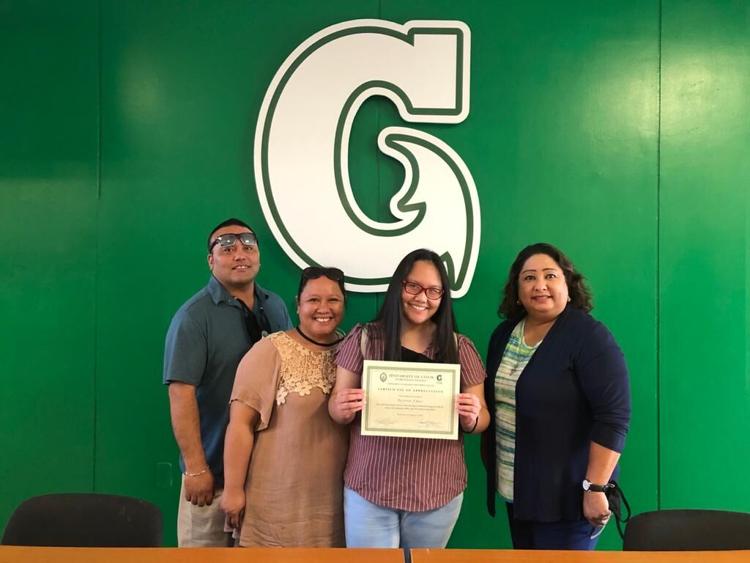 Tianna Cruz: Looking out for the youth
By Hannah Daleno
The Scoop
A 16-year-old junior at Okkodo High School, Tianna Cruz has participated in the University of Guam's Upward Bound program. She values honesty, respect and community.
One of her goals as a member of The Scoop is to bring a youth perspective to the LGTBQ+ community to help fight against the stigma of having a relationship that most would still consider non-traditional.
With a desire to care for others at the center of her personality, she aims to become a teacher. With a love for music stemming from a young passion for singing and the guidance of one of her aunts in playing guitar, she wishes to share her love for music with others.
With an interest in gaining experience through The Scoop, this young Bulldog is ready to make her mark.
---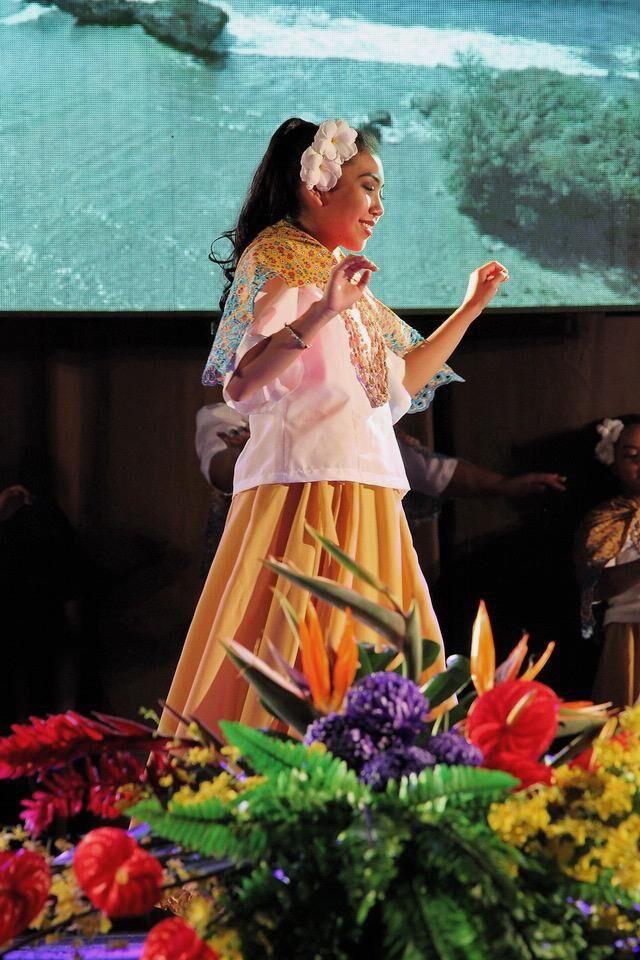 Sia Taisipic: A mission in writing
By Zia Sandoval
The Scoop
Yona resident Sia Soleil Taisipic is a senior currently attending Notre Dame High School.
Taisipic found her calling and purpose in her love of writing. In nearly every hardship or challenge that has caused her to stumble, it was through writing that Taisipic found her identity and came to terms with herself. Through these days of uncertainty, she is continuously guided by her passion.
Being a high school senior, Taisipic has decided upon a number of goals. She intends to earn a degree in writing and rhetoric. Seeking to discover happiness and peace of mind through writing, the aspiring writer hopes to change the world through her words.
Taisipic is an avid cultural practitioner. As a young CHamoru woman, she has made it her mission to help preserve, promote and perpetuate her culture. Holding her heritage dear to her, Taisipic hopes to one day gain thorough knowledge in CHamoru culture with the intention to pass it down for generations to come.
---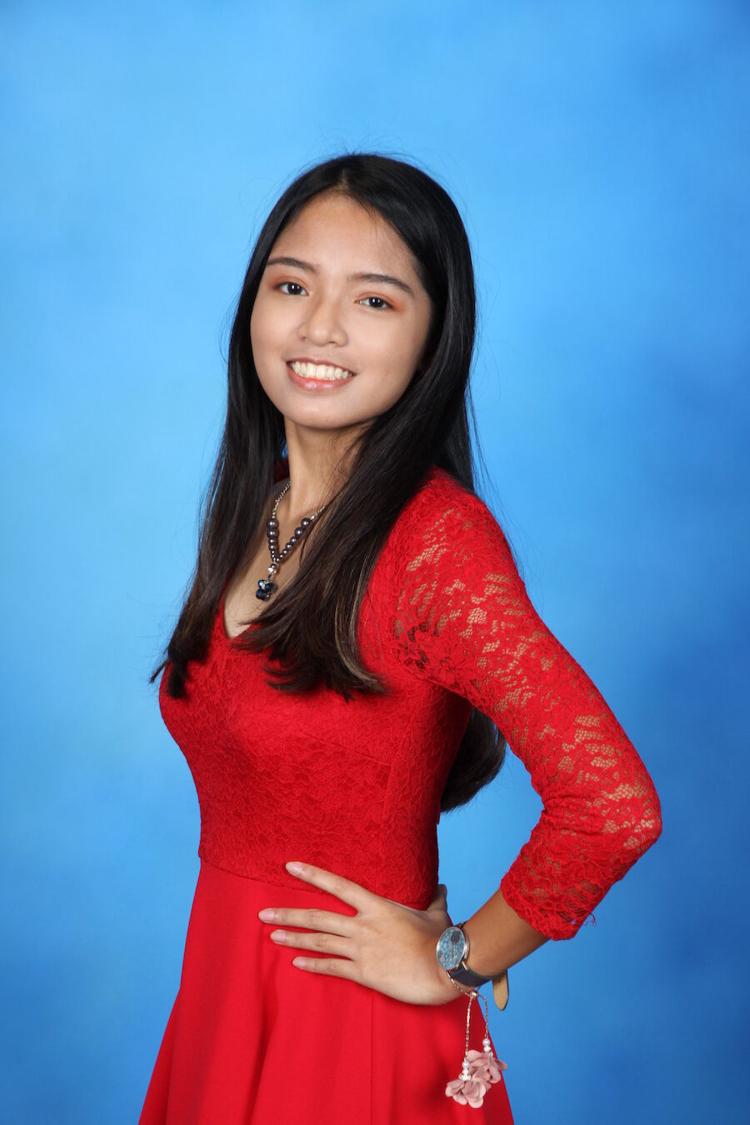 Hannah Daleno: Aspiring educator
By Tianna Cruz
The Scoop
Hannah Daleno, a senior at Harvest Christian Academy, has been within The Scoop program for four years now.
From being focused on academics as well as participating in extracurricular activities, this young journalist enjoys not only playing a role within her community, but also gaining the ability to spread positivity within her environment through writing.
She considers it an achievement to have been able to write profiles of fellow students during her four years as a youth journalist, which has allowed her to share other people's stories. In doing so, it's enabled her to form new friendships, as well as new connections among our island's youth.
Aside from her aspirations to write about topics that may be fascinating within our youth, Daleno hopes to become a pilot for the Air Force and take after her brothers in the military. After a military career, she wants to become a teacher, a profession that will enable her to guide younger kids.
---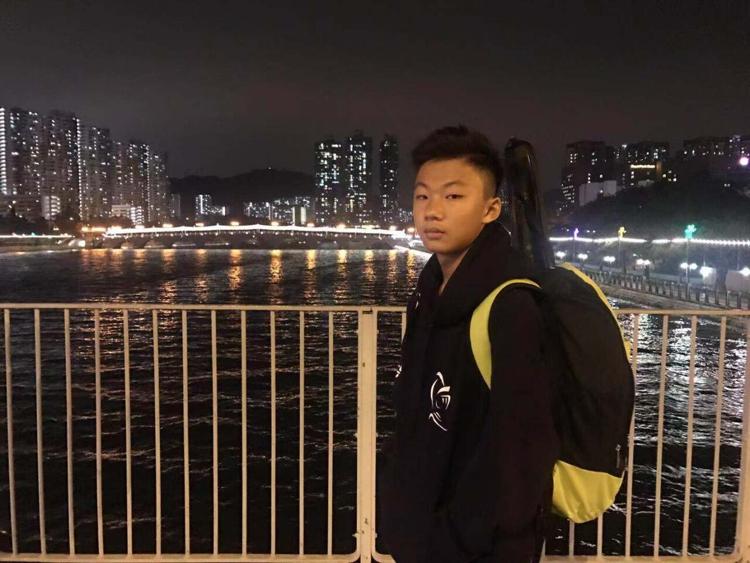 Jin Chung: A man of the future
By Alexandra Duenas
The Scoop
Empowered, self-determined, technologically inclined and academically driven are a few of the adjectives that describe 15-year-old Jin Chung.
Attending St. John's School as a sophomore, Chung prioritizes his academic responsibilities while tending to extracurricular activities, including being president of his graduating class council.
Knowing that leadership extends beyond the classroom, Chung seeks to attain a spot in the Guam Youth Congress in hopes of being active in his community. In his free time, Chung enjoys running in Tumon to benefit his mental and physical health.
Aspiring to further his interest in journalism, spread his passion for technology and see more of the world around him, Chung looks forward to his internship at The Scoop. Goal-driven Jin Chung intends to increase his worldly and academic knowledge through the program and hopes to obtain and spread knowledge throughout the island community.
---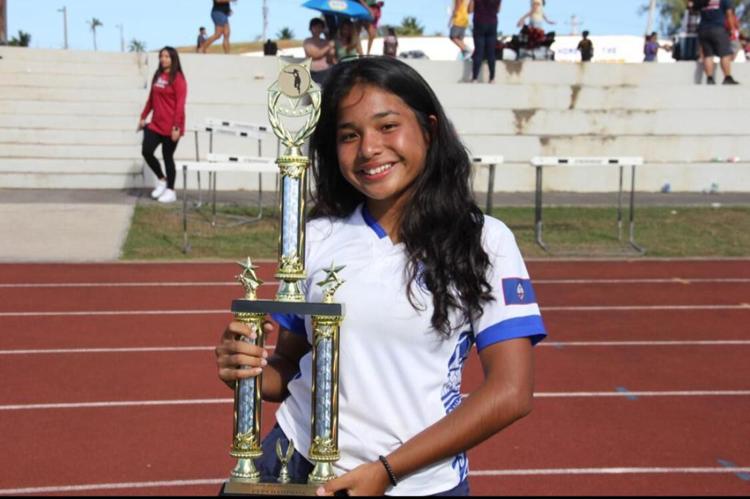 Alexandra Duenas: Ambitious at heart
By Jin Chung
The Scoop
Driven, positive and goal-oriented, 17-year-old Alexandra Duenas is currently a senior at Notre Dame High School.
Duenas plans to improve her writing skills through The Scoop by obtaining the knowledge and experience of writing as a journalist. Her interest in language extends beyond extracurriculars. Literature is her favorite subject in school.
Along with being a talented writer, Duenas has also been playing rugby for Notre Dame High School for four years, contributing to the Royals' Island Championship victory in 2020. If possible, she plans to continue her streak.
Duenas is also business savvy. Her goal is to obtain a degree in higher education and acquire the tools, expertise and know-how required to become a successful entrepreneur. She seeks change in the island community and is sure to improve it with her efforts and hard work.
---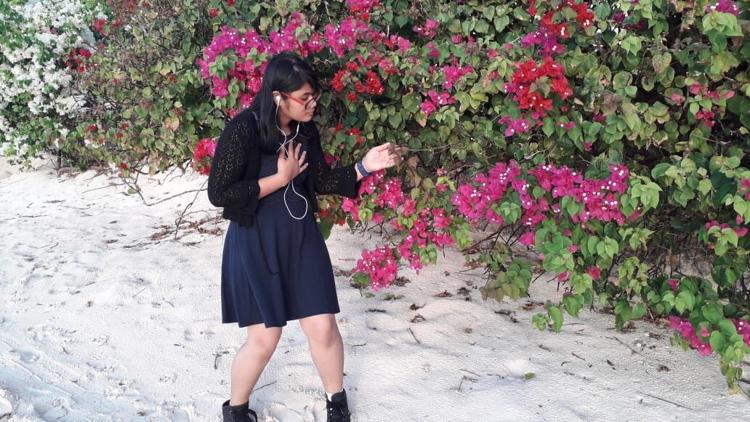 Sophie Nochefranca: Crafting a dream
By Eunice De Belen
The Scoop
Through artistry with a splash of advocacy, Sophie Nochefranca fuses her love of art and education to lend her voice to those in need.
The 15-year-old John F. Kennedy High School student dedicates most of her time honing her crafts and educating her fellows on people with disabilities.
Being an educator has been the 11th-grader's dream, and seeking to inspire creative thought and share knowledge with a broad audience is her impetus to strive harder. Nochefranca also dabbles in other endeavors, including gardening, writing, playing the ukulele and drawing.
Her keen interest in multiple ventures has helped her focus on the combination of art and education that she wishes to pursue.
Nochefranca's flair for the creative is evident as she embarks on her journey as a new Scoop journalist.
---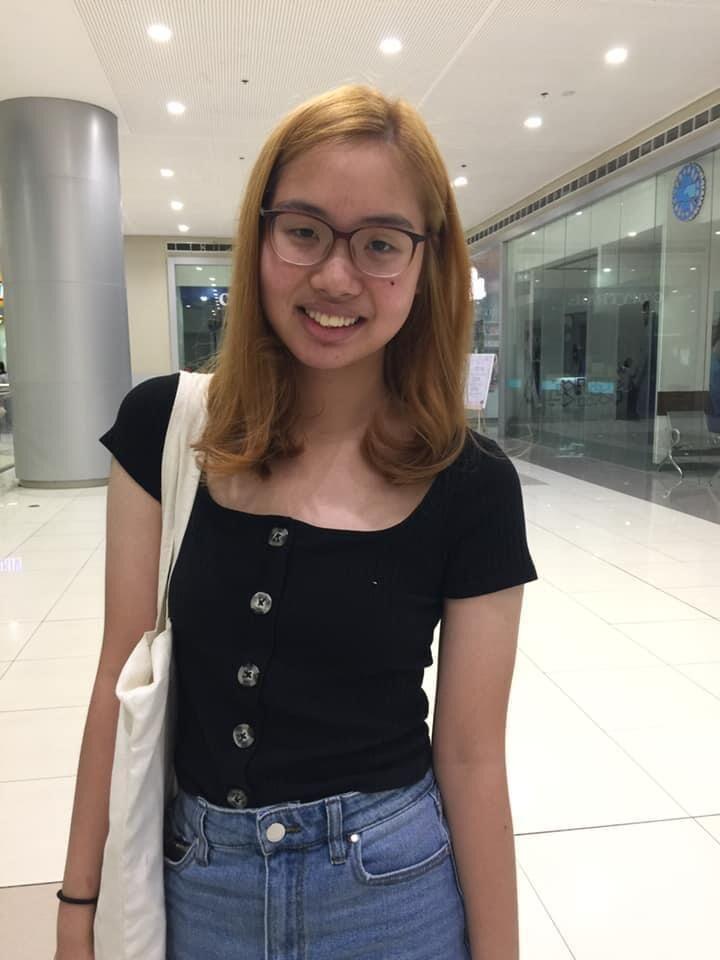 Eunice De Belen: Changing the tides
By Sophie Nochefranca
The Scoop
Fascinated by the world, 16-year-old Eunice De Belen strides forward with the clear intent of making an impact.
A junior at John F. Kennedy High School, De Belen's interests have expanded to include studying areas of agriculture, business and government.
With an analytical approach, De Belen aims to better perceive conflicting arguments through balance and compromise, and to seek justice and harmony while challenging societal stigmas. In this process, De Belen appreciates the privileges that have benefited her, and hopes to have others acknowledge their own.
Having an affinity for baking and the resolution to experience new things, her resolve has allowed the 11th-grader to flourish from her foundation of writing competitions in the Philippines to exercise her talents within the arts.
The ambitious De Belen aims to apply herself further through The Scoop with her editorial responsibilities, heightening her viewpoints and sharpening her time-management skills and work ethic.
---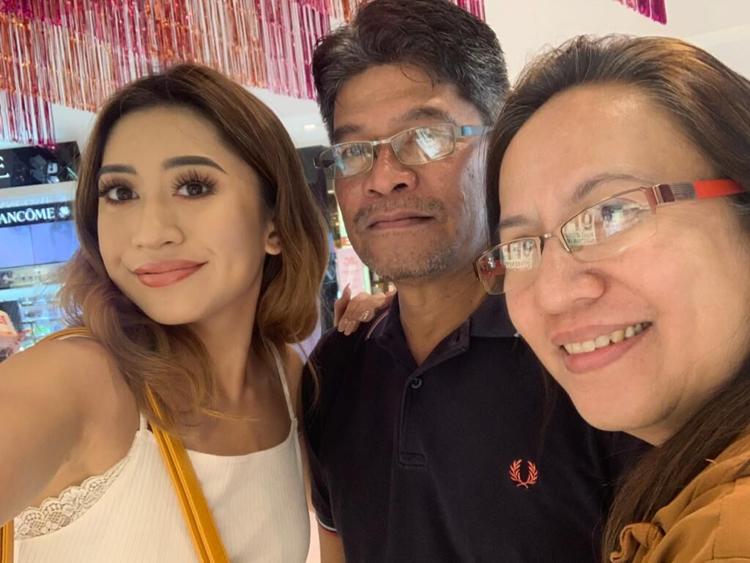 Zia Sandoval: A gentle fist
By Jonathan Pizarro
The Scoop
Zia Sandoval is currently a senior at Harvest Christian Academy. She has a keen interest in art and has a knack for cinematography. She shares most of her artwork on Instagram and Twitter, and she occasionally uses these outlets as a side hustle. Sandoval aspires to be a law enforcement officer because of her strong sense of justice and sensitivity to social issues.
Sandoval is a huge proponent of suicide prevention and LGBTQ+ rights. She takes suicide prevention very seriously, and finds jokes on the subject to be unforgiving and unfunny. Art has always been a useful tool for Sandoval. Through art she expresses her emotions, interests, passion and drive. Through The Scoop, she wishes to use her skills in writing, editing and drawing to help people. Sandoval strives to be the voice for the unsung, unheard and unspoken.
"If someone is showing signs that there is something very wrong going on in their (life), or if you even know something, do not hesitate to be there for them," she has said.
---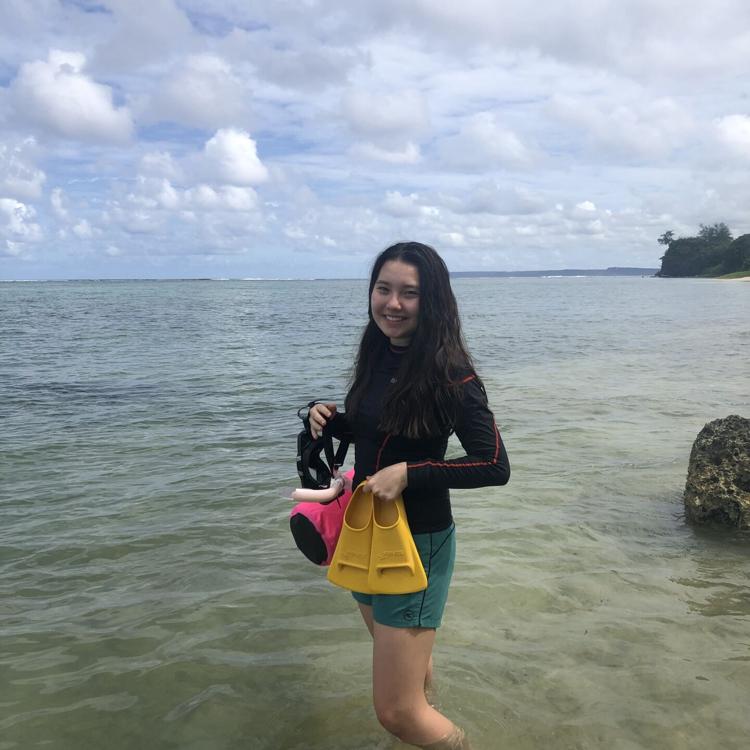 Kai Leigh Harrison: A driven spirit
By Athyllia San Gil
The Scoop
At 16 years old, Kai Leigh Harrison prioritizes her academics in hopes of pursuing a higher education while being an exceptional individual in society.
The diligent, adventurous and optimistic junior from Saint John's School has been a part of The Scoop for two years, and has always been a bookworm, which blends with her love for writing. Though Harrison is involved with many extracurriculars such as Mock Trial, Drama Club, volleyball and paddling (before online school), she knows how to keep a healthy balance of "having fun."
The young, forward thinker has a talent for "living in the moment." Time in COVID-19 isolation has taught her to "always cherish the moments with her family," and she has spent her free days hiking new trails, snorkeling in the blue waters of Guam and appreciating the revived marine life. Harrison's experience in various fields will surely contribute to her future success.
---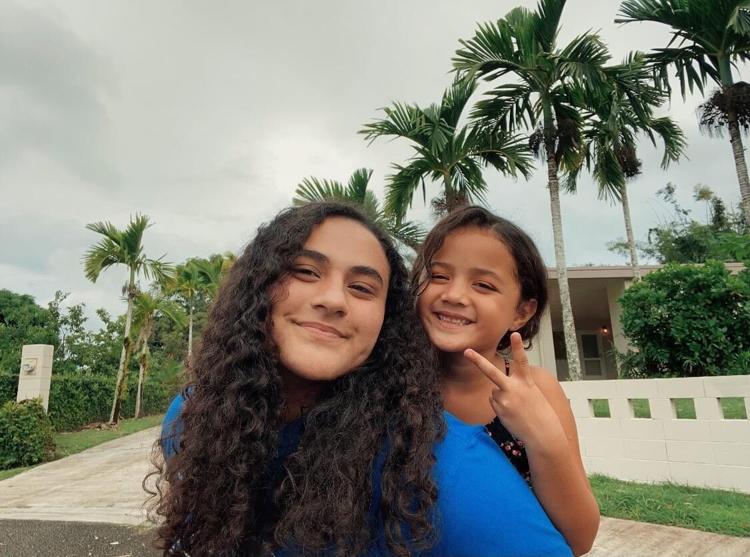 Eva Bonarrigo: An aptitude for creativity
By Kennidie Barcinas
The Scoop
Southern High School senior Eva Bonarrigo has a burning passion for social activism.
Her curiosity and thirst for knowledge are what led the 17-year-old Piti resident to The Guam Daily Post internship. Diving into her first year of journalism, Bonarrigo hopes to learn from this new experience and obtain a better understanding of her community. Above all, she values honesty, respect, family, authenticity and consistency, and aspires to show this through her writing.
Bonarrigo embarks on her last year of high school and looks toward the future with enthusiasm. For her, the next chapter includes going to college and becoming a teacher or counselor. When she is not immersed in her school work, Bonarrigo's creative side jumps out through cooking and playing instruments.
With a natural aptitude for creativity and a strong voice, Bonarrigo is eager to make her mark in journalism.
---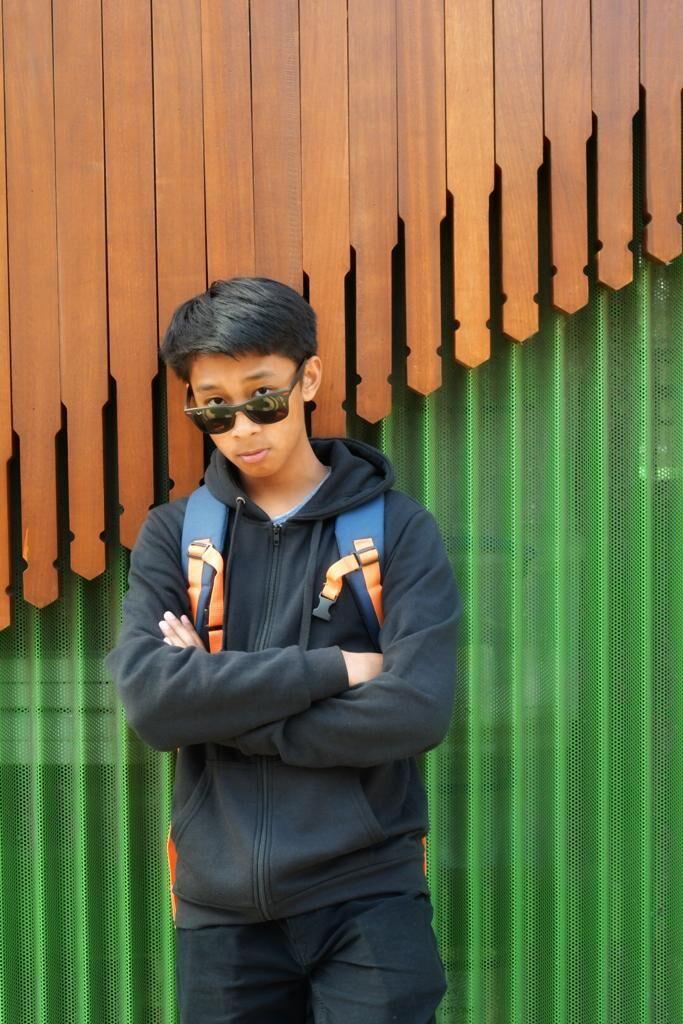 Jonathan Pizarro: Knowledge first, success later
By Sia Soleil Taisipic
The Scoop
Knowledge is of the utmost importance and interest for 16-year-old Jonathan Pizarro.
The St. John's School junior is captivated by the concept of learning. His thirst for knowledge is what has brought him to The Scoop. For Pizarro, writing is a superpower.
Writing well is also a key factor to success, something very important to Pizarro. He is inspired and motivated by those who are hardworking and resilient, and who use their skills to succeed. Pizarro hones his personal diligence and resilience in hopes of one day living a carefree, successful life.
In his downtime, Pizarro can usually be found playing video games and sports, droning and watching some of his favorite anime. He finds these therapeutic and enjoyable.
Pizarro's yearning to gain knowledge also inspires him to share it through The Scoop, which he hopes will aid him as he continues his quest for success.
---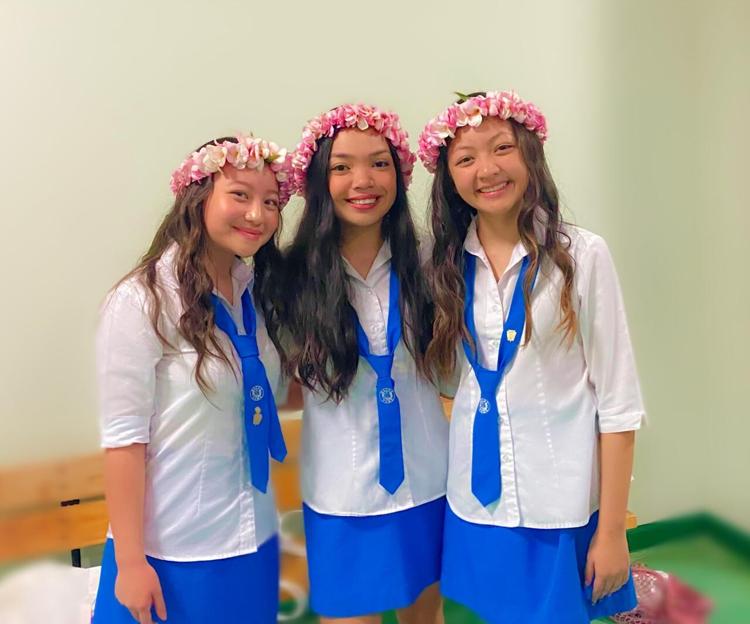 Kennidie Barcinas: A journey through journalism
By Eva Bonarrigo
The Scoop
Kennidie Barcinas, an open-minded 16-year-old traveler, enjoys a good read and a nice view. She is passionate about traveling, writing and being an ally to those who yearn for social justice.
For Barcinas, traveling to various places – including Japan, her favorite – has allowed her to become more knowledgeable about the world and its diversity.
The pandemic has paused her traveling, however, leading Barcinas to her journey through journalism. She enjoys writing as an expressive outlet. Barcinas hopes to hone her writing through The Scoop, gaining insight into journalism and experiencing new things.
During her time with The Scoop, Barcinas looks forward to educating others about social justice topics and their importance.
Barcinas hopes to resume her traveling soon, but in the meantime, she plans to continue writing to share her knowledge and to gain something valuable from the opportunities it may bring.