Gov. Ralph DLG Torres on Friday said a new government office has been created to focus on procurement, permitting and construction management/engineering for infrastructure and recovery projects.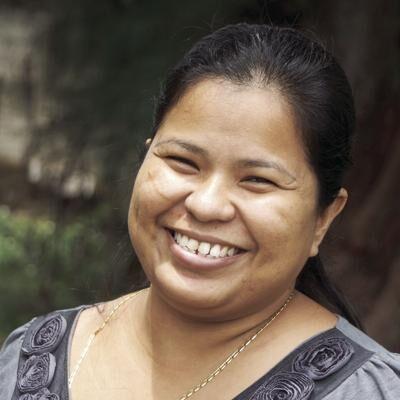 He has named Marianne Concepcion-Teregeyo, former secretary of the Department of Public Lands, as the coordinator for the Infrastructure and Recovery Office.
The office will consist of engineers, biologists, environmental planners, master planners, archaeologists, as well as attorneys who will help ensure that contracts are done right and expedited.
This new program will assist with disaster recovery and public assistance hazard mitigation projects, including those of Northern Marianas College, the Public School System, the Commonwealth Healthcare Corp., the Commonwealth Utilities Corporation, Routes 35 and 36 and other road projects.
"We're looking at close to a billion dollars of infrastructure in the next several years," the governor said. "We do have the (American Rescue Plan Act) funds that need to be spent in the next couple of years or so. So, we're really excited.... We look forward (to) this office (opening up) in the next couple of weeks."
He said that the new office will help streamline the permitting process for infrastructure projects. "We want to make sure that our (federally funded) projects will move forward in a timely manner," he said.
The new office was created because the current government workforce is already stretched thin, the governor added.
Departments and agencies already have a lot on their plate, what with the expenditure of the $244 million in federal disaster relief funds, hazard mitigation, public assistance, and now the additional $515 million that the CNMI is due to receive through the American Rescue Plan Act, the governor said.
"Our local capacity would not be able to sustain and meet the requirements and so this is the reason why we created this new office: to assist the office streamline so that our business partners — whether you're (in) construction (or the) restaurant (industry or) whatever it is — there are easier and faster ways to get your business up and running," the governor said.
He said the new office will also work with the Marianas Visitors Authority to help make the CNMI a world-class tourist destination.