SAIPAN — At an evidentiary hearing Thursday in federal court, former Imperial Pacific International LLC Chairwoman Lijie Cui invoked her Fifth Amendment right when called to testify.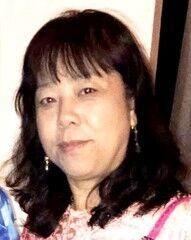 The Fifth Amendment to the U.S. Constitution guarantees that an individual cannot be compelled by the government to provide self-incriminating information.
Cui is a third-party witness in the lawsuit of seven construction workers against IPI and its former contractor and subcontractor, MCC International and Gold Mantis Construction Decoration, both of which have already settled with the plaintiffs: Tianming Wang, Dong Han, Yongjun Meng, Liangcai Sun, Youli Wang, Qingchun Xu and Duxin Yan. 
Attorneys Aaron Halegua and Bruce Berline, who represent the plaintiffs, both appeared at the hearing Thursday via videoconference and called Cui to testify.
Cui, represented by attorney Clyde Lemons Jr., objected to the plaintiffs calling her as a witness and asserted her Fifth Amendment right.
Halegua also called Cui's former attorney, Juan Lizama, to testify in court, which will hear his testimony Monday at 1:30 p.m.
Cui earlier blamed Lizama for her failure to comply with the court preservation order.
She also sought a protective order objecting to the use of her communications with Lizama in the proceedings.
On Aug. 26, District Court for the Northern Mariana Islands Chief Judge Ramona Manglona found Cui in contempt of court, again, this time for failing to comply with a previous preservation order regarding electronically stored information, or ESI, that she created or used, including emails, and ESI data sent or received by others on her behalf.
The $5.4 million default judgment in favor of the plaintiffs against IPI remained unsatisfied, and this is the reason why all ESI data held by the former IPI chair remain relevant to the proceedings, Judge Manglona said.
After IPI announced Cui's resignation as board chair and executive director of the company, the Guam law firm of Lujan & Wolff has represented her in the court proceedings. One of the firm's attorneys is Lemons, a former CNMI chief prosecutor and deputy attorney general. Cui is also represented by attorney Joey San Nicolas, a former CNMI attorney general.