SAIPAN — Gov. Ralph Torres of the Commonwealth of the Northern Mariana Islands said he made it clear to the U.S. military that the CNMI's top priority is to protect its environment and culture.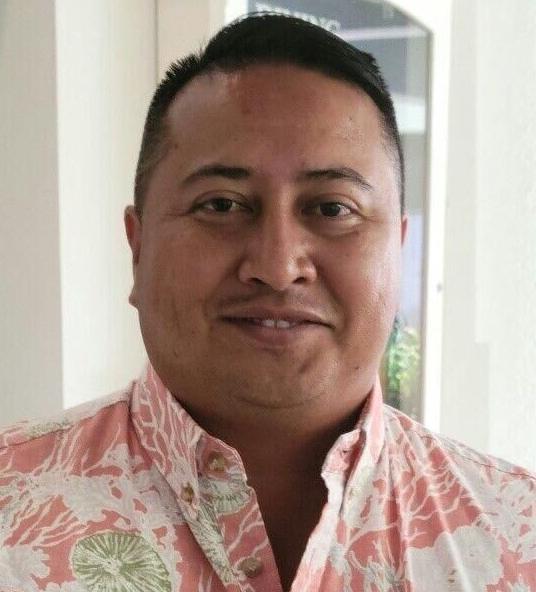 "I want our community to know that I have worked really hard in building this relationship and trust with the Department of Defense," he said Friday, referring to ongoing discussions regarding the CNMI Joint Military Training, or CJMT.
He said local permitting agencies will take into consideration every assessment survey, including recommendations or suggestions made by experts.
"The decisions we make today will affect our life for the next 50 to even 100 years from now. So, I encourage that we do our work, work with DOD, but also acknowledge our scant resources here, making sure that we're all at the table to address the concerns that we first raised in 2015," Torres said.
"We still have a long way to go, but (as) you see on Tinian, there's also a lot of progress that our DOD partners have made."
These include the Tinian road improvement projects through the DOD Innovative Readiness Training program, as well as the work done in the Chigit Beach area.
"Hopefully at the end of this year, we'll be able to enjoy Chigit Beach," the governor said.
He said his administration is ensuring that surveyors and the CNMI Historic Preservation Office will provide a full report of their assessments so that sound decisions can be made with the people and leaders of Tinian and the Northern Islands. 
In a statement last week, the U.S. Indo-Pacific Command said technical meetings were conducted from July 3 to 7 between the DOD and the CNMI government.
Maj. Gen. Mark Hashimoto, U.S. Indo-Pacific Command mobilization assistant to the commander, along with other members of the U.S. Indo-Pacific Command staff, visited the commonwealth.
During this visit, they toured various historic sites in Saipan and Tinian, guided by local historian Don Farrell.
Hashimoto also met with Tinian officials "to reconnect after an 18-month COVID-driven hiatus and discuss various Department of Defense initiatives in the CNMI."
The trip concluded with a regularly scheduled senior stakeholders meeting led by Torres and Hashimoto followed by CJMT technical meetings during which DOD and CNMI representatives exchanged information.
"We would like to thank the people of (the) CNMI and the Commonwealth Healthcare Corp. for the warm hospitality and the opportunity to resume face-to-face information sharing," Hashimoto said.
"We acknowledge that as we progress in our discussions there might be differences in opinions, and may we quickly and respectfully work them out within the spirit of what is right."
The U.S. Indo-Pacific Command "remains committed to the security and stability of the region and remains postured and ready to ensure a free and open Indo-Pacific."