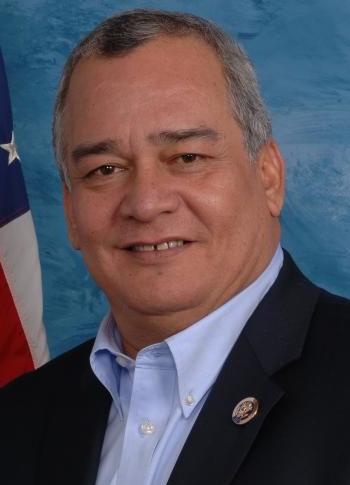 The U.S. Department of Labor has sent Congress its spending plan for the $50 million in dislocated worker assistance included in the recent disaster relief bill, CNMI Del. Gregorio Sablan announced Wednesday. Grants are available for recovery efforts from Typhoon Mangkhut and Supertyphoon Yutu and from other natural disasters covered by Public Law 116-20. The House passed the disaster bill in May and the president signed it into law in June.
"This is good news," Sablan stated in a release. "The Marianas has already received grants to help workers who lost their jobs as a result of the typhoons and now there is more funding available."
The dislocated worker grants can provide employment up to October 2021 to assist with cleanup and recovery efforts.
According to the Department of Labor, $49.5 million of the newly appropriated funds will be used to help workers. The remaining $500,000 will go to the department's inspector general to audit use of the money or to investigate allegations of fraud and improper payments.
Sablan began work immediately after Yutu struck to include the Marianas in what became the Additional Supplemental Appropriations for Disaster Relief Act, 2019. Sablan was able to secure $129.5 million in set-asides specifically for the Marianas for Medicaid, food stamps, solid waste facilities, and water and sewer repairs, the release stated. He also ensured the Marianas was eligible for tens of millions in additional recovery grants, such as the dislocated worker assistance program.
Labor officials told Sablan that the department's employment and training administration works closely with state and territory governments when the need for dislocated worker resources are identified and encouraged the governor's workforce staff to reach out if they need more money to match the workload.