A woman who is among the cooperating witnesses in the federal case against indicted Yona Mayor Jesse Mendiola Blas is expected to plead guilty in the Superior Court of Guam in December.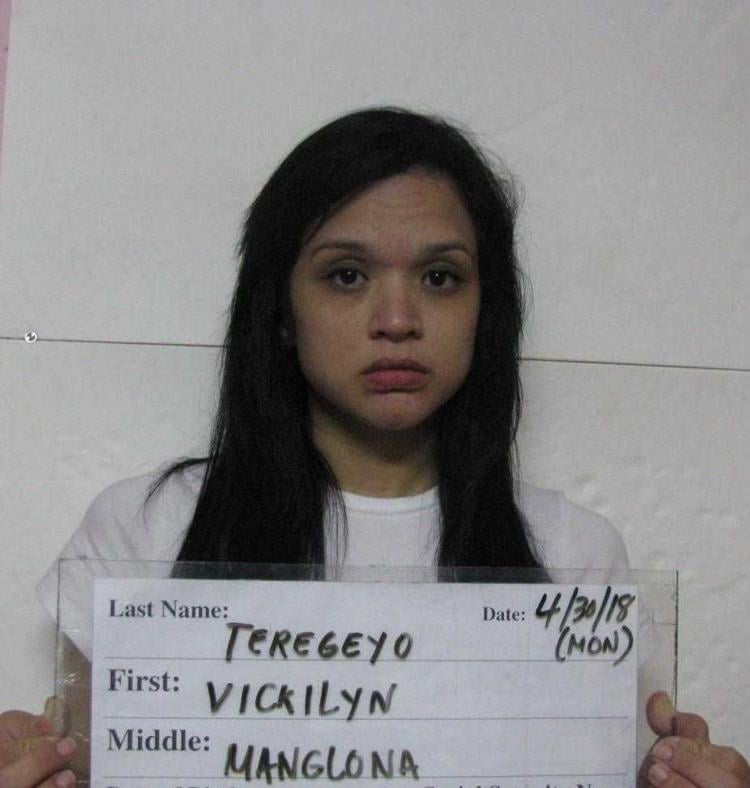 Vickilyn Ramonica Manglona Teregeyo, also known as Vickilynn Teregayo, faces two drug possession cases that were heard before Judge Anita Sukola on Wednesday. She did not attend the hearing.
Court documents state she attempted to deliver methamphetamine to a corrections officer at the Department of Corrections.
Details of her potential plea agreement have not been made public.
Defense attorney William Gavras reminded the court that Teregeyo lives on Saipan.
"I did confirm with the U.S. Attorney's Office that there is a certain amount of danger associated with her traveling to Guam. She is cooperating with the federal government in another case," Gavras said.
"So she is in danger?" Sukola asked.
"That is what they believe," Gavras replied. "So they are hoping to schedule it so they can take care of the federal matter and our plea at the same time, so when she comes over here they can assign her a certain amount of protection."
"It looks like we might be wrapping this up," Sukola said. "I will set it for further proceedings and you let me know if she is going to be on island. I will be more than happy to do what I need to do at that point."
Sukola set another hearing for Dec. 2, which is the same date that trial is set to begin for Blas in the District Court of Guam.
Blas, who has pleaded not guilty to federal charges of extortion and bribery in connection with alleged drug activity in his village, served as a third-party custodian for Teregeyo at one point early on in her local drug case.
Federal investigators learned of the alleged acts involving the mayor from Teregeyo, who had been in a romantic relationship with Blas. In 2018, she was pregnant and gave birth to Blas' child.
Teregeyo and Lovelia Mendoza, another of the mayor's ex-girlfriends, told authorities that Blas allowed drug traffickers to use cluster boxes – intended for use by residents of the village – to mail illegal drugs.
The FBI testified that Teregeyo alleged the mayor assaulted her and on one occasion punched her hard in the face, had her dragged into a residence and held her hostage for at least three days.
Recently, documents filed in federal court by Blas' defense attorney Joseph Razzano include a handful of photos of Teregeyo with what appeared to be drugs, money and a gun.
In June 2018, Teregeyo pleaded guilty in federal court to drug use and possession of a firearm and ammunition.
Teregeyo was a user of a controlled substance and knowingly possessed a Lorcin Engineering L380 semi-automatic handgun and three rounds of ammunition, federal court documents state.
She was sentenced to three years' supervised release in May.