BREAKING NEWS: Tax increase, new sales tax approved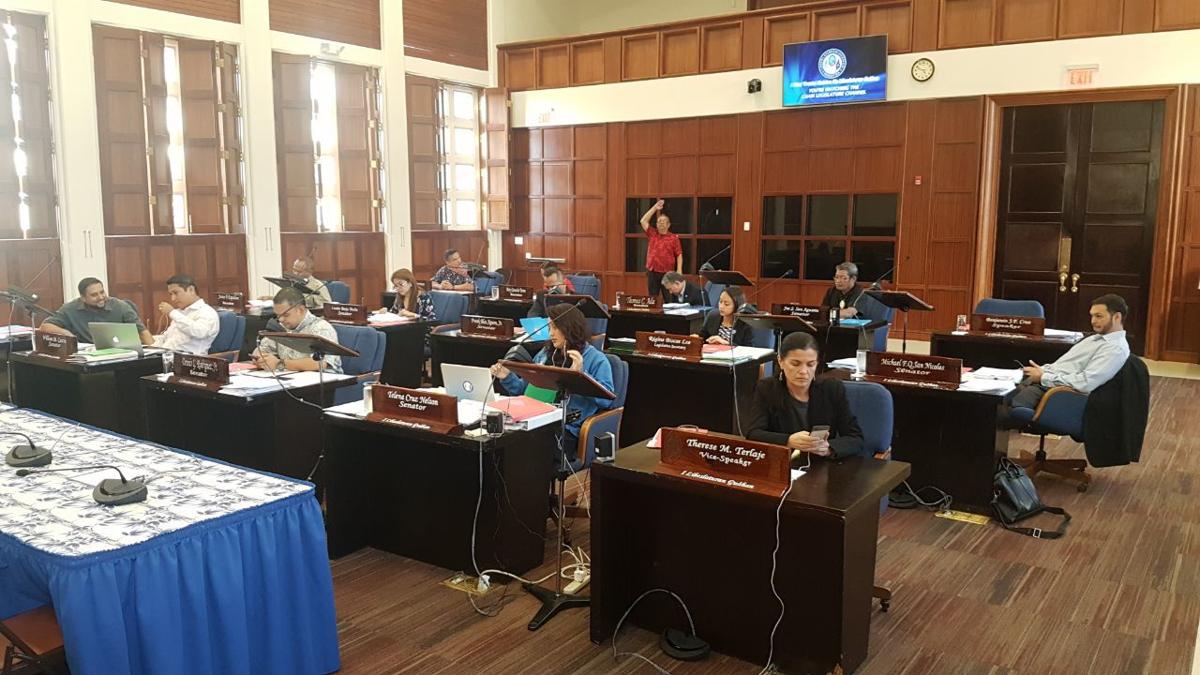 After weeks of deliberations and threats of dire consequences from the Calvo-Tenorio administration, the Guam Legislature this afternoon approved a complex revenue measure aimed at getting the government of Guam out of a $67 million revenue shortfall that has already prompted a reduction in some government services and threatens pay-less paydays for government employees.
Bill 248 calls for two separate tax increases, the submission of a revised fiscal realignment plan and provides Gov. Eddie Calvo with broad powers to consolidate or eliminate government agencies.
The vote was 8 to 7, with five of six Republican senators voting for it.
Republican Sens. Jim Espaldon, Fernando Esteves, Louise Muna, Wil Castro, and Tommy Morrison were joined by Democratic Speaker Benjamin Cruz and Democratic Sens. Tom Ada and Joe S. San Agustin in voting for the tax increase.
Voting "No" were Democrat Sens. Michael San Nicolas, Therese Terlaje, Frank Aguon Jr., Dennis Rodriguez Jr., Telena Nelson, Regine Biscoe Lee and Republican Sen. Mary Torres.
The Governor's Communications Director Oya Ngirairikl said Governor Calvo will sign the bill as soon as he receives it from the legislature.
The tax bill imposes a temporary 25 percent increase to the business privilege tax by raising the current 4 percent rate by 1 percentage point, to 5 percent. That would remain in place until the end of the fiscal year on Sept. 30.
After the BPT increase expires, on Oct. 1, the 2 percent sales tax would take effect, allowing time for the adoption, review and legislative approval of the rules and regulations governing the administration of the new tax.
The temporary BPT increase would apply only to those who pay it now; current exemptions would remain in place.
The temporary BPT increase will take effect, and can only take effect, when the governor submits a revised fiscal realignment plan to the legislature which details at least $30 million in budget cuts. the Legislature is not required to approve that plan before the BPT increase takes effect.
If the governor submits that realignment plan before the end of this month, the soonest it could start to deliver revenue to the government of Guam would be May 20.
The 2 percent sales tax would apply "on tangible personal property and any service business, excluding bank and lending services, foreign currency services and insurance services, at a rate of 2 percent."
The sale of gasoline, diesel or other liquid fuels such as liquefied petroleum gas (LPG) would be exempt from the sales tax. Business contracts entered into, awarded or bid prior to enactment of the sales tax would be exempt as well.
Automobile sales would be subject to the 2 percent sales tax, however its not yet clear whether property sales would be exempt.