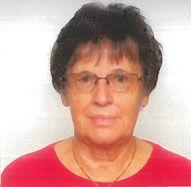 Christel Wood, Ed.D.,  is the newly appointed vice president for Academics at the Pacific Islands University. 
PIU President Rev. Howard Merrell announced the appointment on Wednesday.  
Wood began her education in Germany and received her certification to teach in elementary school at Pädagogische Hochschule Wuppertal, Germany, according to the press release. She earned her teaching credentials for high schools at Teacher's College Duesseldolf, Germany; and her doctor of education in Cross-Cultural Studies at Biola University, La Mirada, California. 
Wood is a lifetime missionary with Liebenzell Mission Germany, which was instrumental in founding PIU and continues to be an integral partner with the school, the release states. Wood served with LMG in Papua New Guinea; Chuuk, Federated States of Micronesia; and Guam. She began working with PIU in 1991, and has served the school in various capacities, including two previous stints as academic vice president. Prior to her recent appointment, Wood was teaching at PIU.
Wood is married to PIU's former president and now instructor, William Wood, Ed.D. The couple met when Christel arrived at the school's Chuuk campus for a "temporary" assignment, the release states. Bill Wood was the principal of Micronesian Institute for Biblical Studies, which later became Pacific Islands Bible College, and then PIU. Marriage made her assignment permanent, much to the joy of PIU students, staff, and alumni.