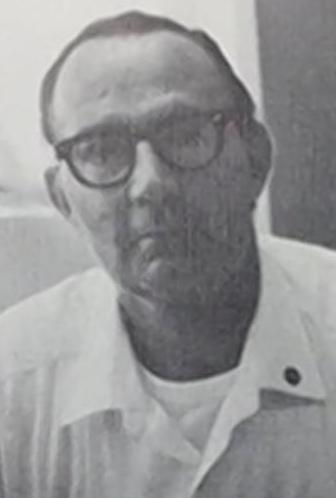 A former altar boy alleges he was exposed to nearly three years of sexual abuse at the hands of a priest who also served as a Boy Scout scoutmaster.
M.F., who filed the lawsuit using his initials, alleges the abuse began when he was 12 and serving as an altar boy at the Barrigada parish in 1976 when Louis Brouillard was parish priest.
The lawsuit was filed in the District Court of Guam on Wednesday against the Capuchin Franciscans and the Boy Scouts of America.
The alleged abuse began when Brouillard indecently exposed himself by walking around nude inside the church, court documents state.
The complaint states Brouillard forced M.F. and other altar boys to undress in front of him and engaged in sexual acts with the boy on multiple occasions.
The priest is also accused of performing sexual acts on the boy during Boy Scout outings at the Lonfit River. Some of the abuses were done in plain view of other boys, court documents state.
Brouillard allegedly promised fast food and easier access to Boy Scout badges if M.F. would swim naked and accept the sexual abuse, the lawsuit states.
Attorney Michael Berman maintains the Capuchins are responsible for the hiring and retention of Brouillard on Guam from 1949 to 1970, after he was expelled in 1947 from the seminary in Minnesota.
Brouillard died in October 2018 but not before he was interviewed in a deposition in the more than 100 civil lawsuits filed against him regarding child sexual abuse.