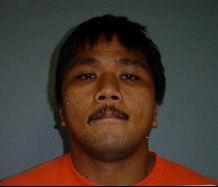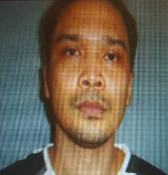 Two inmates at the Department of Corrections escaped from prison Wednesday evening, police confirmed.
The escapees are:
• Johnny Borja Atalig , 44, of Dededo; and
• Johnnie Gene Del Rosario, 44, of Santa Rita.
The escape occurred shortly after a legislative oversight hearing on prisoner escapes which DOC leadership attributed, in part, to human error.
The men were last seen fleeing in a brown American model truck toward Mai Mai road in Chalan Pago, GPD spokesman Sgt. Paul Tapao confirmed.
The community is advised not to approach as it is unknown if the two are armed and they should be considered dangerous, Tapao added.
Anyone with information on their possible whereabouts can call GPD dispatchers at 472-8911 or 475-8615-7.
GPD issued a statement at 10:49 p.m. Wednesday or a little more than an hour after the escape.
It took DOC management nearly three hours to confirm the escape. In a press release emailed at 12:15 a.m. Thursday, DOC stated: "At around 9:18 p.m. tonight, officers were notified of two inmates who fled from Post 9 – Halfway House – of the Department of Correction's Mangilao facility. DOC immediately began a search for the two inmates ... and notified the Guam Police Department of the escapes. DOC is actively working with GPD to locate the two inmates. DOC has also requested that GPD conduct the internal investigation into this case."
Information on the escape is being circulated on Neighborhood Watch groups.