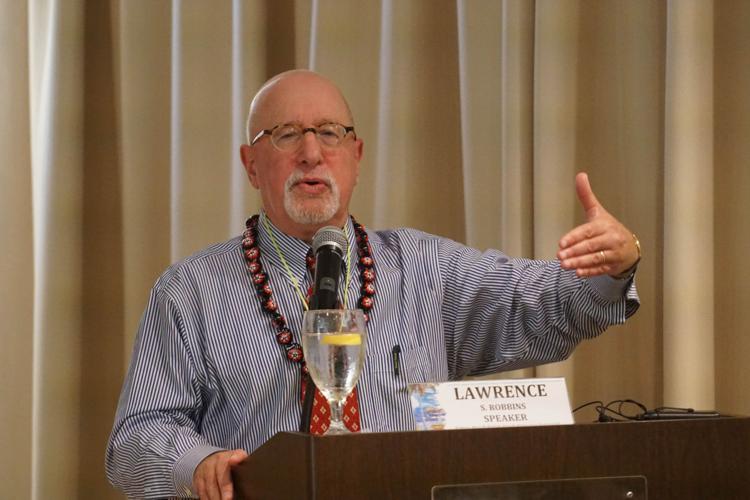 With social media use in the mainstream, the question of curbing jurors' use of social media across the different platforms was raised during a session at the 2018 American College of Trial Lawyers Workshop for Judges and Lawyers.
The Pacific Judicial Council held the first of a three-day workshop Wednesday at the Hilton Guam Resort & Spa in Tumon.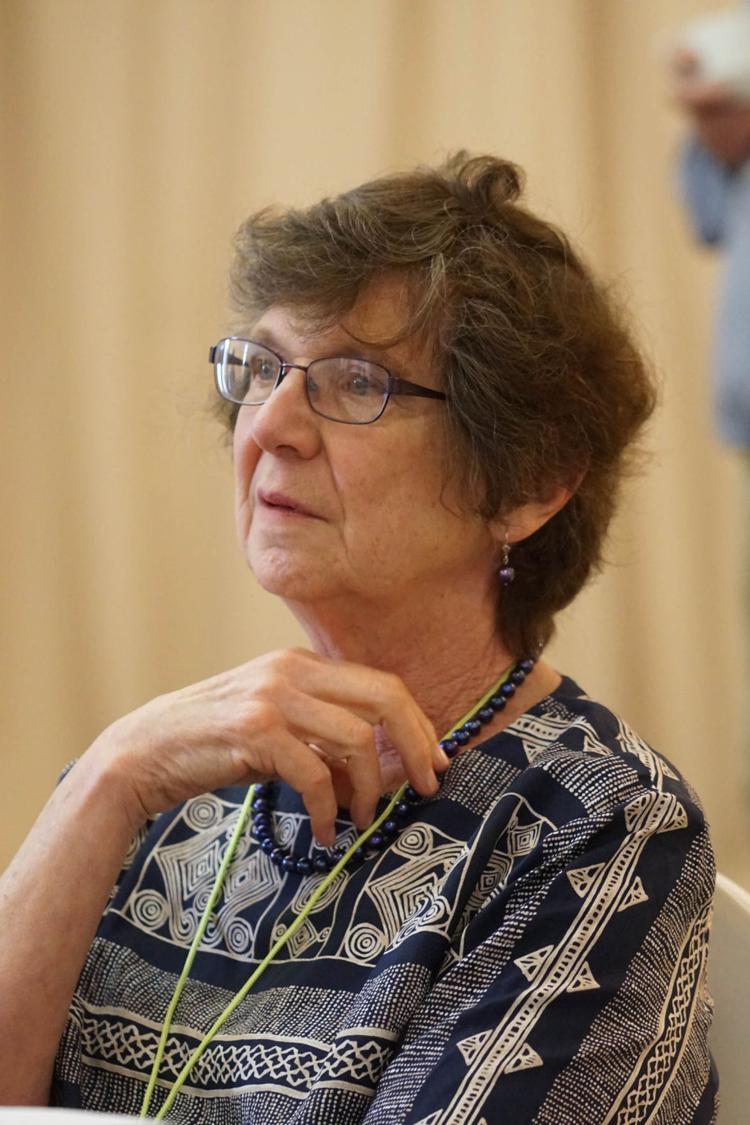 Judge Karen S. Townsend of the Montana 4th Judicial District Court said, "This is a significant problem."
During the workshop, Townsend held a presentation titled "Managing a High-Profile Case."
According to Townsend, prospective jurors in her court are informed of the potential disruptions social media may cause during a jury trial.
"I explain to them how many cases across the country have had to be retried because they had found that jurors have done social media," Townsend said. "We don't want to waste their own time by coming to court and having to do all of these and have the case go over. They don't want to waste taxpayers' money by having to have the case retried."
'It is a big issue'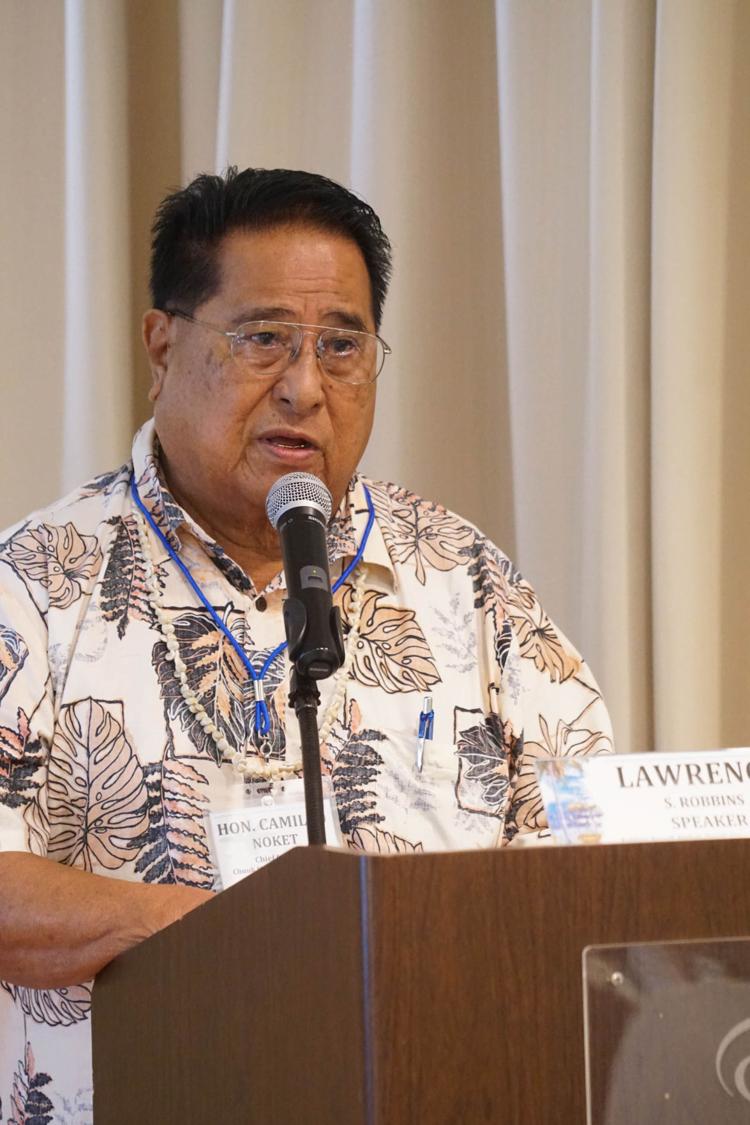 Attorney Mickey Pohl, of the law firm Jones Day in Pittsburgh, Pennsylvania, said, "Most states or districts now have good written procedures about social media."
However, Pohl said he has been surprised about the responses from potential jurors when informed about the social media restrictions.
"When they are told, 'Don't go on Facebook,' 'don't do independent research' and everything – a lot of jurors, especially the young ones, will say, 'I don't think I can go all day without getting on my cellphone,'" he said.
"In every jury trial that I have had lately, it is a big issue working with the court to have rules for jurors about social media," Pohl said.
According to Chief Judge Frances Tydingco-Gatewood of the District Court of Guam, the 9th U.S. Circuit Court of Appeals has strict instructions to jurors regarding social media use.
Tydingco-Gatewood said a juror was held in contempt and placed in jail for violation of these strict regulations during a very high-profile case.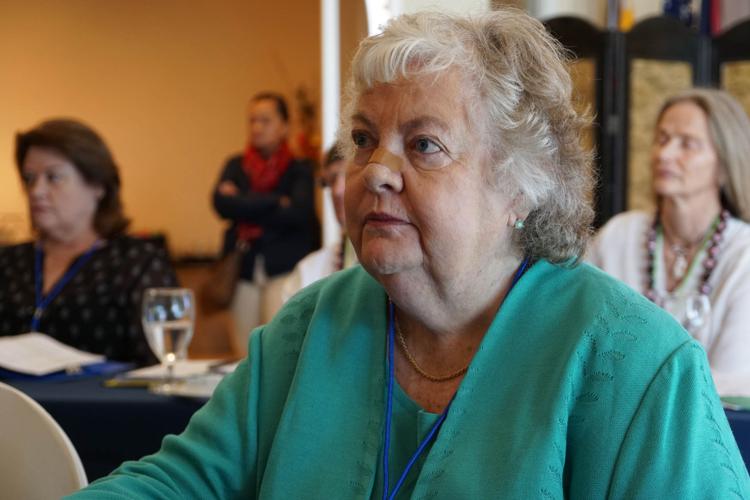 First collaboration
Justice F. Philip Carbullido of the Supreme Court of Guam, and chairman of the Pacific Judicial Council, said the event marks the first collaboration between the council and the American College of Trial Lawyers.
Carbullido said some of the speakers will tackle topics relating to broad principles of constitutional law, search-and-seizure procedures, case management and handling the courtroom.
"The content is to try to be a very practical training for our judges in terms of their daily responsibilities," Carbullido said.
Carbullido said 35 judges attended Wednesday's session. The member jurisdictions of the Pacific Judicial Council include American Samoa, Chuuk, the Commonwealth of the Northern Mariana Islands, the Federated States of Micronesia National Court, Guam, Kosrae, the Republic of Palau, Pohnpei and Yap.