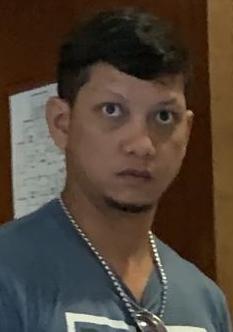 A man arrested for stealing government utilities for his Agat home pleaded guilty in the Superior Court of Guam on Tuesday.
Marvin Salas Jesus appeared before Judge Maria Cenzon for a change-of-plea hearing.
He pleaded guilty to theft of utilities as a third-degree felony.
As part of the plea agreement, Jesus received a one-year suspended prison sentence, with credit for time served. That means he won't have to spend any more time at the Department of Corrections.
A restitution hearing will be scheduled to determine how much Jesus will have to pay the Guam Power Authority.
Arrest
In April 2018, police received a theft-of-utilities complaint from a Guam Power Authority employee alleging that a Chamorro Land Trust residence was illegally using a live power line, court documents state.
Police met with Jesus, who admitted to stealing power from the line after routing it to his residence about a month earlier.
He acknowledged it was wrong, court documents state.
Authorities said a power cable led from one of the rooms of the house to GPA's power line, and was connected to it with alligator clips and tape. The power meter also was not in service, court documents state.
The GPA worker reported the residence's power had been disconnected since Oct. 30, 2013, for nonpayment, and that a lock had been placed on the meter since January 2014.