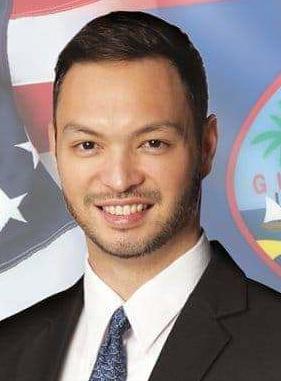 The Leon Guerrero administration is waiting in vain for the release of the names of Guam's World War II survivors who have been awarded reparations, according to Del. Michael San Nicolas.
"Adelup will not get any list of names," San Nicolas told The Guam Daily Post. "It is confidential."
"Waiting for a list of names," he said, "underscores that they have not vetted their proposal at all."
Janela Carrera, the governor's communications director, said Monday the administration is waiting for those names to be released before finalizing a plan to use local funds to pay out war reparations to the survivors before the 75th anniversary of the Liberation of Guam on July 21.
Although recipients of reparation awards can identify themselves, the decisions made by the Foreign Claims Settlement Commission are listed by case number only.
Those decisions can be seen on the commission's website, along with a description of the ordeal the unnamed survivors went through during the Japanese occupation of Guam.
The website shows that the most recent decision was reached on April 22.
To date, San Nicolas said, 622 manåmko' survivors are set to receive settlements.
None of the people who were approved for reparations are descendants of the deceased wartime victims. Each survivor will receive a reparations award of $10,000, he said.
The total amount awarded by the commission to date is $6.2 million which has been drawn from Guam's Section 30 funds and set aside at the U.S. Treasury for payment to the survivors.
No checks have been issued, however, because former Guam Del. Madeleine Bordallo did not include a provision to authorize the Treasury to release payments in the bill she originally introduced.
San Nicolas has proposed a corrective measure, H.R. 1365, which would allow for the release of the checks. It has been scheduled for a markup hearing before the House Natural Resources Committee on June 19.
Concerns with Adelup plan
The congressman has expressed concerns about the administration's plan, which was announced on Friday.
Gov. Lou Leon Guerrero said she is working with Speaker Tina Muña Barnes to craft legislation that would use the $5.6 million originally intended as Medicaid matching funds and appropriate that amount to the survivors.
The money became available after President Donald Trump signed a bill that lifted the need to provide a local match to access remaining Medicaid funds set aside for Guam in the Affordable Care Act.
San Nicolas said he fears that any local war claims legislation would interfere with the ongoing federal process and could "set the clock back for everyone."