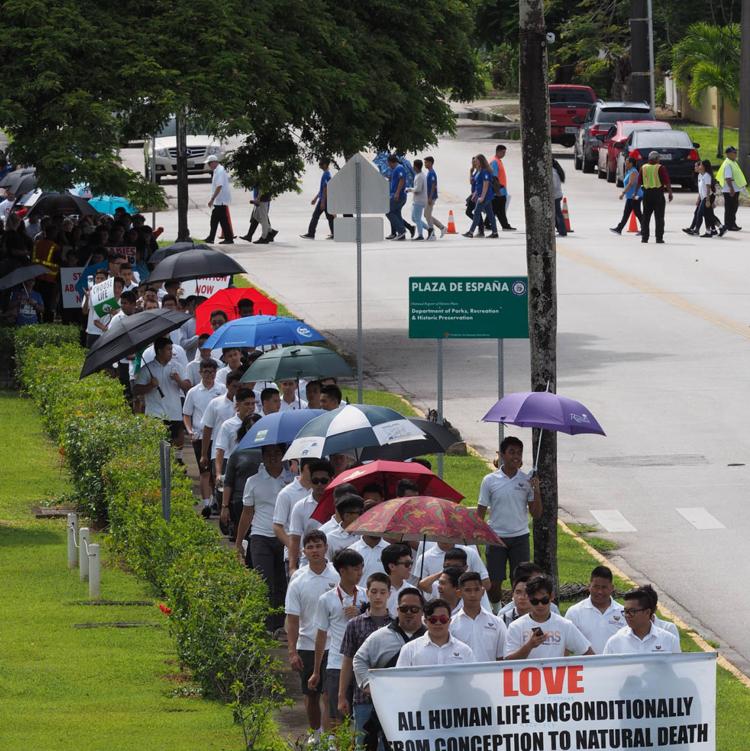 Five lawmakers yesterday introduced legislation that would ban abortions at 20 weeks.
Sens. Frank Aguon Jr., Tommy Morrison, Telena Nelson, Dennis Rodriguez Jr. and Joe San Agustin co-sponsored the proposed The Unborn Child Protection Act of 2018.
"Medical evidence indicates that, at least by 20 weeks after fertilization, an unborn child possesses the physical structure necessary to experience pain," states Bill 232-34.
The legislation proposes to exempt a woman who needs an abortion at 20 weeks "to avert her death, to avert serious risk of substantial irreversible physical impairment of a major bodily function."
The legislation would criminalize abortions at 20 weeks that are not covered by the specified exemptions.
"Any person who intentionally or recklessly performs or attempts to perform an abortion in violation of (the ban at 20 weeks) is guilty of a third-degree felony," the legislation states.
The Trump administration and some of the Republican senators have proposed to ban abortions at 20 weeks.
'Agenda to ban all abortions'
Planned Parenthood, a pro-choice organization, stated that "20-week bans are part of an agenda to ban all abortions."
"Anti-abortion politicians in Congress and in state legislatures are pushing their agenda, bit by bit, to ultimately outlaw abortion completely," Planned Parenthood stated.
Roe v. Wade
On Jan. 22, 1973, the U.S. Supreme Court handed down its landmark decision in the case of Roe v. Wade, which recognized that the constitutional right to privacy extends to a woman's right to make her own personal medical decisions – including the decision to have an abortion without interference from politicians, according to Planned Parenthood.