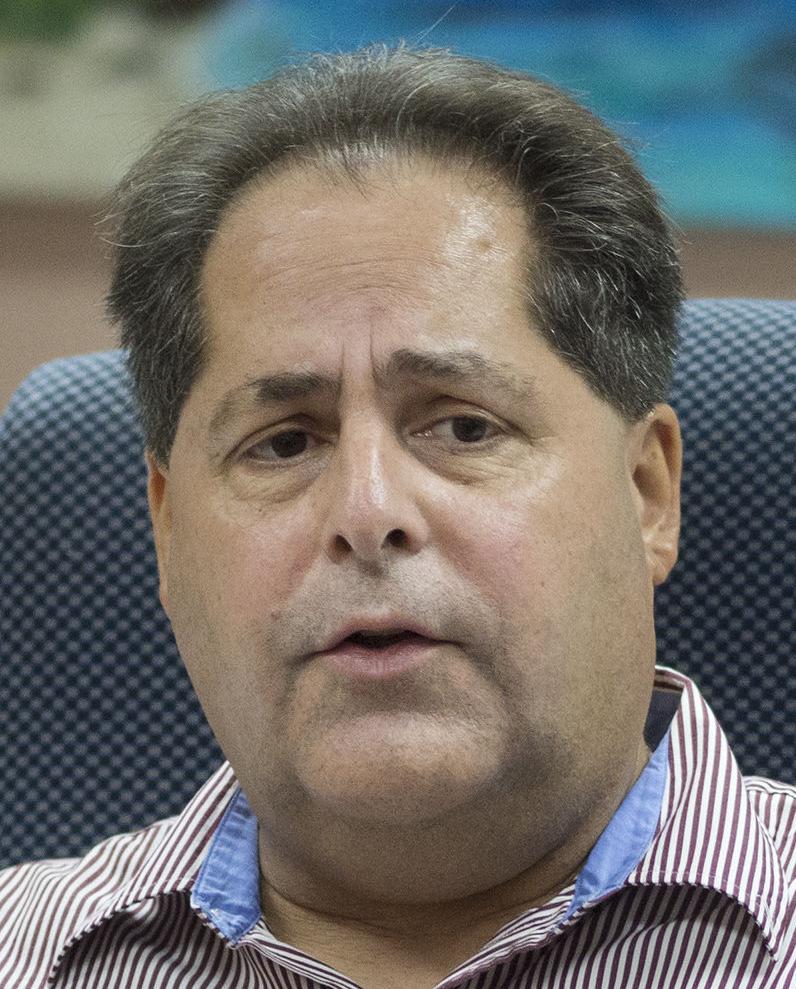 As the Guam Power Authority continues to pursue changes to its net metering program, a photovoltaic company says the utility has yet to answer how it arrived at the proposed changes.
Micronesia Renewable Energy Vice President Jeff Voacolo said MRE submitted about a hundred questions to GPA as testimony on the recommended changes. 
Under the current net metering program, a net metered customer is paid the retail rate for energy they produce which is pushed into the power grid. GPA is seeking to change this disbursement rate to reflect the utility's avoided cost – the money GPA saves by using that customer's excess energy.
The retail rate in fiscal year 2017 was about 21 cents per kilowatt-hour. GPA's avoided cost in 2017, according to the utility, is about 11 cents per kWh, mostly from fuel savings. Regular customers subsidize net metering customers about $3.5 million annually, according to the utility.
Voacolo said GPA has not provided the formula on how it arrived at that conclusion.
"That's the cost shift they're talking about. We've debated that. ... It's clever for utilities to come back and stir the masses. ... It's a clever campaign that they've been doing for years," Voacolo said.
Voacolo referenced a 2017 study from Berkley Lab assessing the impact of distributed photovoltaic systems. The study concluded that, for the vast majority of utilities, the effect of distributed solar energy will remain negligible for the foreseeable future. This is because penetration rates for net metered solar customers remains low overall.
According to the Energy and Policy Institute, a watchdog organization claiming to "expose attacks" on the renewable energy industry and counter misinformation from fossil fuel and utility interests, the report is "further proof that utility companies have been less than fully truthful in their concern over cost-shifts."
Benavente: Current system cannot continue
With regard to the impact the net metering program has on power costs on Guam specifically, GPA General Manager John Benavente maintains that the current system, of compensating net metered customers the full retail rate, cannot continue. 
"If this credit is left unchecked, subsidies could be several millions more in the next few years," Benavente said. "GPA is working hard to reduce expenses to avoid a base rate increase. However, to continue to subsidize net metering customers from base rates will result in rate increases in the near future for non-net metering customers. GPA has no control of this subsidy."
With regard to Voacolo's claims that MRE's questions remain unanswered, Benavente said, he considered all major input submitted during the public hearings held on net metering.
But GPA also was critical of power purchase agreements and zero-down programs, which MRE engages in with partner Sunnova Energy Corp. The net metering policy is a policy issue and not a finance structure matter, Voacolo said.
The Consolidated Commission on Utilities is awaiting an updated report from GPA before deciding on whether to adopt changes to the net metering program. Afterward, if GPA's proposal passes, it will be forwarded to the Public Utilities Commission for final determination.