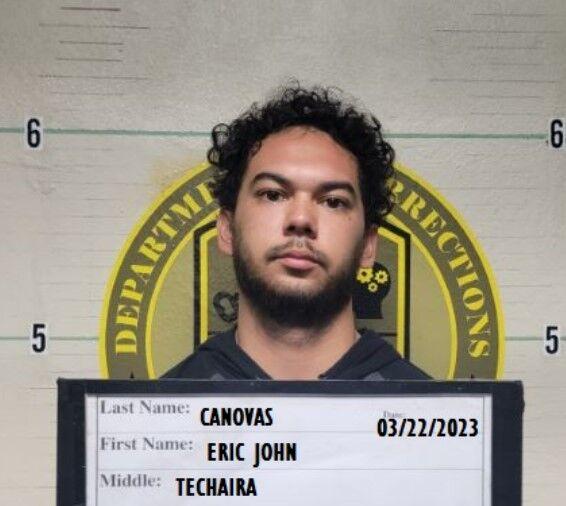 A man faces up to 38 years in prison if convicted of charges stemming from selling oxycodone pills.
On March 19, a Guam Customs and Quarantine Agency officer inspected a package sent from Las Vegas, Nevada, which led to the arrest of 27-year-old Eric John Techaira Canovas, a magistrate's complaint filed in the Superior Court of Guam stated.
The package, which was addressed to Canovas, was found to have "suspected illegal contraband wrapped in plastic … found inside a pair of socks."
The contraband enforcement team identified 37 oxycodone pills, the complaint stated.
Canovas allegedly admitted to "purchasing the pills and that he was supposed to meet another individual later that day to receive money for a portion of the purchased pills, which was approximately 15 to 20 pills."
The complaint added it was not the first time Canovas sold oxycodone.
Canovas was charged with importation of a Schedule II controlled substance and possession of a Schedule II controlled substance with intent to deliver as first-degree felonies and possession of a Schedule II controlled substance as a third-degree felony.
If convicted of all charges, Canovas faces 38 years in prison, according to the Office of the Attorney General's potential jail time report.