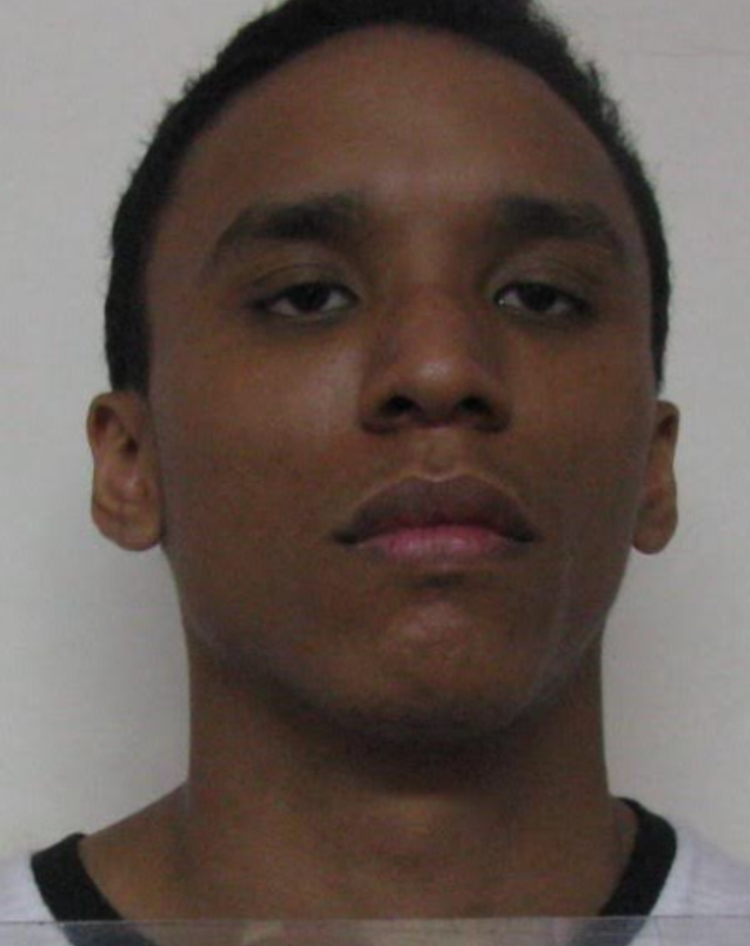 At 20, Javon Jermaine Taitano, on Tuesday began his five-year prison sentence for the deaths of his friends Joziah Blas and Timothy Uy. 
Blas and Uy were both 17-year-old students at Simon Sanchez High School.  
In October 2018, the 17-year-olds were the passengers of a car being driven by Taitano, who was 19, when the defendant lost control and crashed in Yona. The prosecution had stated Taitano was driving at 76 mph on a winding and wet road where the speed limit was 45.
Taitano pleaded guilty to two counts of vehicular homicide as a second-degree felony.
During sentencing before Superior Judge Maria Cenzon, the victims' families and Taitano gave emotional testimony.
Taitano apologizes
Taitano looked over at the victims' families, recalling Timothy was talented and Joziah was a good person.
"All I wanted to do was take (Joziah) out to see his girlfriend. All I wanted to do was make him happy," said Taitano as he held back tears. "Ever since that time, me being alive, doesn't get any easier. I wish I could've traded places. I wish that it was me instead. From the bottom of my heart, I am so sorry. I don't expect you to forgive me. I can't even forgive myself."
The victims were his friends, Taitano said, "people I genuinely cared about."
Taitano recalled the tragic night in the courtroom.
"We were talking and playing games. (Joziah) came to me to ask if I could take him to meet his girlfriend for the first time. He asked if Timothy could come along. I grabbed the keys and got in the car. I went to his house. I picked him up. We drove around the block and saw Timothy on the side. We drove down to Yona. We got to her house. We weren't there for a party," he said.
About 10 to 15 minutes had passed before Taitano got a text message about police checkpoints and decided to leave.
Timothy was in the front seat. Joziah was in the back.
"I'll be honest. My memory is still pretty bad. I know that I was speeding, because I was already rushing to get home and get them home safely. I know I did speed into the side. Everything happened so fast. I blacked out. We all did. As soon as I woke up, I looked over, the doors were caved in. I saw Tim in the front seat with me. He was gone. I looked back at Joziah and couldn't tell if he was OK or not. I lost my phone and panicked. I got out of the car and saw my phone on the ground. I called the ambulance. I told them I would be back as soon as I can because I needed to run down the street to flag down the ambulance. I just wish I could've at least saved Joziah. At least one of them. All I remember is I woke up in the hospital. I don't remember everything," he said.
Victims' families testify
The defense requested Taitano serve three years in prison. The prosecution and the victims' families asked for the maximum eight-year sentence.
"An irresponsible misguided driver took our precious child away from us. To whom which my son had shared his friendship and even welcomed into our home. So much so that he even trusted his own life into your hand by riding with you in your car on several occasions," said Ferdinand Uy, Timothy's father, who later continued: "Losing a loved one is very hard and difficult. I am physically and mentally tortured upon seeing my son inside a white bag – a lifeless individual. Justice needs to be served to ensure the peaceful rest of my son, and so that nothing like this happens again."
Timothy's sister, Kimberly, read her mother's statement in the courtroom.
"I felt the pain inside of me as if I was the one who got into the accident," she said, as she read from her mother's statement. "Their safety was in your hands as the driver, and you were reckless."
Joziah's family wore purple shirts with his photo printed on them during the hearing.
"The night I lost my brother, I lost a piece of myself," said Makaelah Blas, Joziah's sister, as she gave emotional testimony. "They said it was an accident. The news called it an accident. The police called it an accident. But, answer me this: How does someone drive accidentally over 70 mph in a dark, wet and winding road? You may not remember, but I remember, and it was raining that night. What made you think you could drive that way in that road? This was not an accident, and to label it one is an insult. This could have been avoided."
"My brother deserves justice, Timothy deserves justice."
Chloe Atalig, another family member, read from the statement of Joziah's mother, Erika Blas.
"It is impossible to express how this has impacted myself and my family. The family pictures in our home is just a painful reminder. We will forever be broken," she said. "My heart was ripped from my chest. The night I lost my son, I lost myself. Our lives have been shattered. … My hope is my son's tragic death will be an eye-opener."
Blas stated in her testimony that she attended Joziah's graduation this year and received his diploma on his behalf.
The court told the families in the courtroom that counseling services will be available at no cost, if needed. 
"These are the cases where there are no winners. Three families lost their son," said Chief Prosecutor Basil O'Mallan. "He has no indication that he is a bad person, but Timothy and Joziah are still dead."
"He never wanted to harm anyone," said defense attorney Bill Bischoff. "It was an accident."
It was said in court that Taitano will pay restitution, which will be set at a later hearing.
Judge Cenzon sentenced him to six years in prison with one year suspended and credit for time served for each count of the charges he pleaded guilty to. The sentences will run concurrently.
"Imposing a maximum term of incarceration would not support the purpose of the goal of this particular case, which would be effective rehabilitation," Cenzon said.
Taitano will be 25 when he is eligible to be released from prison. He will be placed on five years' probation and must stay away from and have no contact with the victims' families.
Taitano was also ordered to write an apology letter to them.
He will also be required to perform 2,000 hours of community service, 500 of those hours would be to speak with school-age children about his crime and do public service announcements about reckless driving.
Taitano asked that he be allowed to self-surrender to begin his sentence later. The court, however, denied the request, and he was immediately taken to the prison.