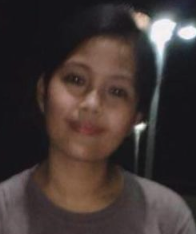 Katarina Pitto is recovering from multiple gunshot wounds at Guam Memorial Hospital after she was shot while driving home early Wednesday morning in Pågat, Mangilao.
Her aunt, Concepcion Alpin, told The Guam Daily Post that the family believes the shooting was a random act of violence.
Pitto, 27, is six months pregnant.
Doctors have told the family that they may have to deliver the baby early so they can perform surgery on Pitto. Alpin said the family was assured by the hospital that both Pitto and her baby would survive.
She is in stable condition.
Shooter at large
The shooting occurred around 1:50 a.m. Wednesday along Route 15 near the Onward Mangilao Golf Club area.
Alpin said Pitto, who is known to help out family members, was on her way home after picking up her cousin, who worked a late shift in Macheche, when the unexpected occurred.
A car Pitto and her cousin didn't recognize was behind theirs.
"They heard the first gunshot and that's when they slowed down," said Alpin. "The car just passed them and that's the time they started shooting at them."
Pitto's cousin ducked down and tried to hide in the passenger's side of the car as shots rang out. Fortunately, she got away unharmed.
Pitto was shot six times, including once in the left side of her face and in both of her arms, Alpin said.
"So when she got hit, she tried her best to drive all the way in" to the driveway of the family's residence in Pågat. "So she parked and my niece ran in to call the parents. Her dad ran out and saw her bleeding," Alpin said.
Her niece said the shooter was in a sedan.
'Turn yourself in'
"If you are a good person, then turn yourself in," Alpin said as a message to the shooter. "God's not sleeping."
Guam police have asked the community for assistance in solving the case.
Alpin said she is just glad Pitto is alive and is expected to make a full recovery and return home with her newborn.
"Her parents just thank God that she didn't die," Alpin said.
Anyone who saw the incident or heard information about it is asked to call Guam Police Department dispatchers at 472-8911 or 475-8615~7.