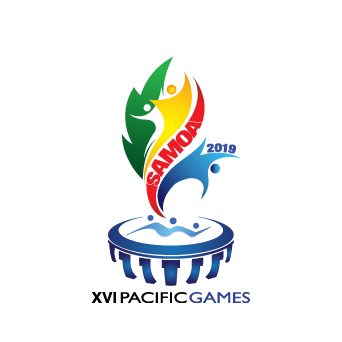 Illuminated against the night sky and backlit by a dazzling display of fireworks, Samoa bid "tofa soifua Pacific," its farewell to the more than 5,000 athletes from 24 countries who have spent two weeks in the country, competing at the 2019 Pacific Games.
In a fiery showcase of music, song and dance that lasted well into the night, Samoa and its children shared a beautiful glimpse of the rich history that underlies the country's traditions. Several of the dances were tributes to the various island nations competing at the games.
Guam, before the 2019 Pacific Games in Apia, Samoa, closed Saturday, secured two more medals in basketball and track and field.
Alluding to the importance of the games as more than a sporting event, the prime minister of Samoa said the last two weeks have allowed the various Pacific cultures to unite on the field of competition, while still keeping with and sharing their pride in their respective languages and customs.
"What a feast of athletic talent, prowess and courage we have seen in the last fortnight," said Tuilaepa Lupesoliai Sailele Malielegaoi, Samoa prime minister. "Not only has the Pacific Games become a great regional sporting event, but it is truly inscribed with much deeper cultural and political importance."
According to the Pacific Games website, the success of the Samoa Games can be attributed to its desire to showcase all that the country has to offer. More than 3,000 volunteers made the games possible, allowing athletes to focus on their respective competitions. Several thousand children and performers hit the stage on the opening and closing nights to welcome and bid farewell to all the athletes who made Samoa their home over the duration of the competition. Several hundred more organizers and sponsors worked for months behind the scenes to ensure Pacific Games was a success.
Several in the Guam contingent commended the hospitality and warmth of their Samoan hosts.
"The people here are very warm and welcoming," said Kristi Woesner, Guam's lone aquathon competitor. "They have decorated all along the roads and (there was) a good crowd at the stadium for athletics."
Woesner said she planned to explore and spend her Sunday scuba diving in Samoa.
Derek Mandell, a bronze medalist in the half-marathon, agreed with Woesner.
"Samoa has been great," Mandell said after medaling on Saturday. "And, it's amazing that they only had about 18 months to prepare for these games."
"The closing ceremonies were amazing," said Guam track and field coach Desmond Mandell III, who also is Derek's brother. "To see 3,000 students performing in unison was awe-inspiring, not to mention the 20 or so fire knife dancers."
A 10-minute fireworks display was the perfect capstone to the closing ceremony, Mandell said.
"The Samoan people put on a great show and we were fortunate to experience it," he said.