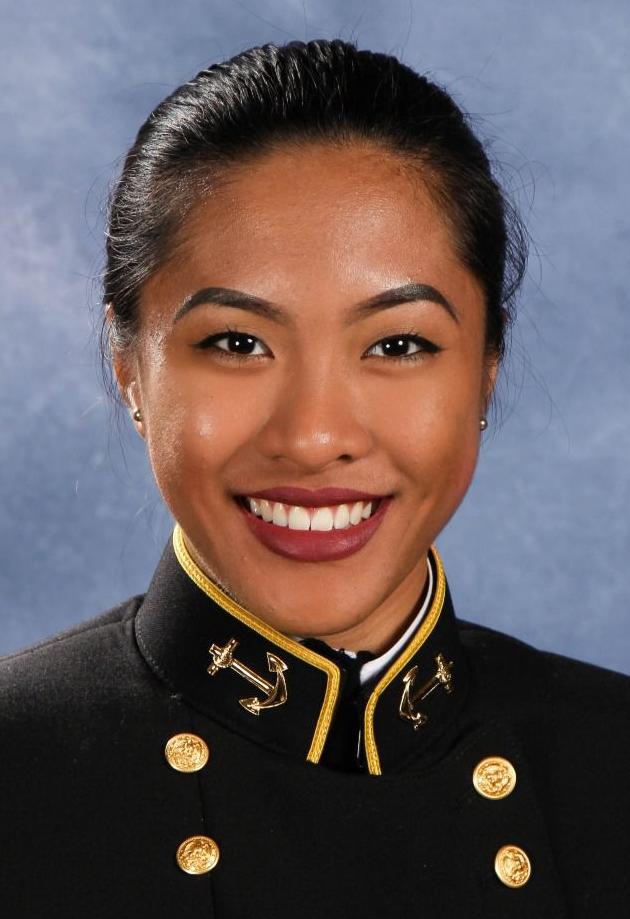 For many athletes, the opportunity of representing their island nation at the Micronesian Games happens only once in a lifetime. While many dream of making their teams, only a few are selected and presented with the challenge of competing for gold.
At the 2018 Micro Games in Yap, Guam sent just over 100 athletes to compete in va'a paddling, beach and indoor volleyball, basketball, wrestling, spearfishing and track and field.
While several teams and individuals contributed to Guam's total 53 medal count, the athletics squad raked in the lion's share with 36. A quarter of which belonged to the Tugade sisters, Regine and Richelle. The dynamic duo combined for a total of eight gold medals and one bronze.
"It's always very heartwarming to know that amongst my success, my sister is right by my side accomplishing feats and succeeding on her own as well," Regine said. "Being on the same team and on the same stage is actually beneficial to both of us, as we can help one another and keep each other motivated."
Three golds and Female Athlete of the Games
Participating in three events, Regine was lightning fast in Yap, leaving everything she had out on the track and long jump pit. Taking on competitors in the 100-meter, 400-meter, and long jump, she not only took home gold in each event, but also set a few Micro Games records.
"Being able to represent our island is such a huge honor," Regine said. "There really is nothing more rewarding than standing on the first-place podium while the Guam Hymn plays."
In the 100, Regine turned heads after setting a Micro Games record in a blazing 12.47 seconds. As heats progressed, she became eager to ditch more time. In the finals, she broke her record in 12.38 seconds.
As competition wore on, hard work and perseverance continued with Regine garnering more gold, this time in the long jump. She recorded a 4.95-meter jump.
Before her events ended, Regine had one final chance for greatness in the women's 400. Making the most of the opportunity, she broke the Games record and set a new personal best in 1:1.05. Again, she topped the podium while the Guam Hymn played.
Regine may have been able to rack up more hardware, but the U.S. Naval Academy student needed to return to school, where she excels in academics and track. Despite the early departure, with medals most likely left on the table, she was officially recognized as the Female Athlete of the Games.
"I'm humbled to have received the honor of being the Female Athlete of the Games," Regine said. "Now that I'm back (at school), I'll be focusing on my college season as indoor is right around the corner. On top of that, I'm eyeing Pacific Games in Samoa and because competition is pretty steep, I hope my sister and I are where we need to be by then."
Six medals
For Richelle, an incoming John F. Kennedy High School senior, Yap was her first Micro Games and her career is just getting started. Having competed in seven events at the Games, the younger sister took home five gold medals and one bronze.
"My success comes from the help and assistance of my coaches and teammates," Richelle said. She said her sister "pushes (her) to work harder and gives me very valuable advice and tips."
Participating in the long jump, triple jump, 200, 100-meter hurdles, 400-meter hurdles, 4x100 and 4x400 relay teams was no easy task for the younger Tugade, let alone any athlete.
In the long jump, Richelle stood right by her sister on the podium, winning the bronze with a 4.69 meter jump.
"Regine has always been my motivator," Richelle said. "Trying to beat her in a race or in jumps is, and always (will) be my goal."
Despite finishing fourth and missing the podium in the 200, Richelle had no issues in her other two individual events. She conquered the 100 hurdles in 16.72 and won the 400 hurdles in 1:13.74. She was awarded the gold medal in both.
In the team events, Richelle was part of Guam's 4x100 and 4x40m relays. And just like her two previous trips to the podium's peak, Richelle and teammates struck double-gold.
"I have to say that all the morning practices where we had speed workouts, endurance training, working on form and weight training paid off, not just for me, but our entire Team Guam," Richelle said. "Although track and field has a lot of individual events, collectively, we were awesome as Team Guam."